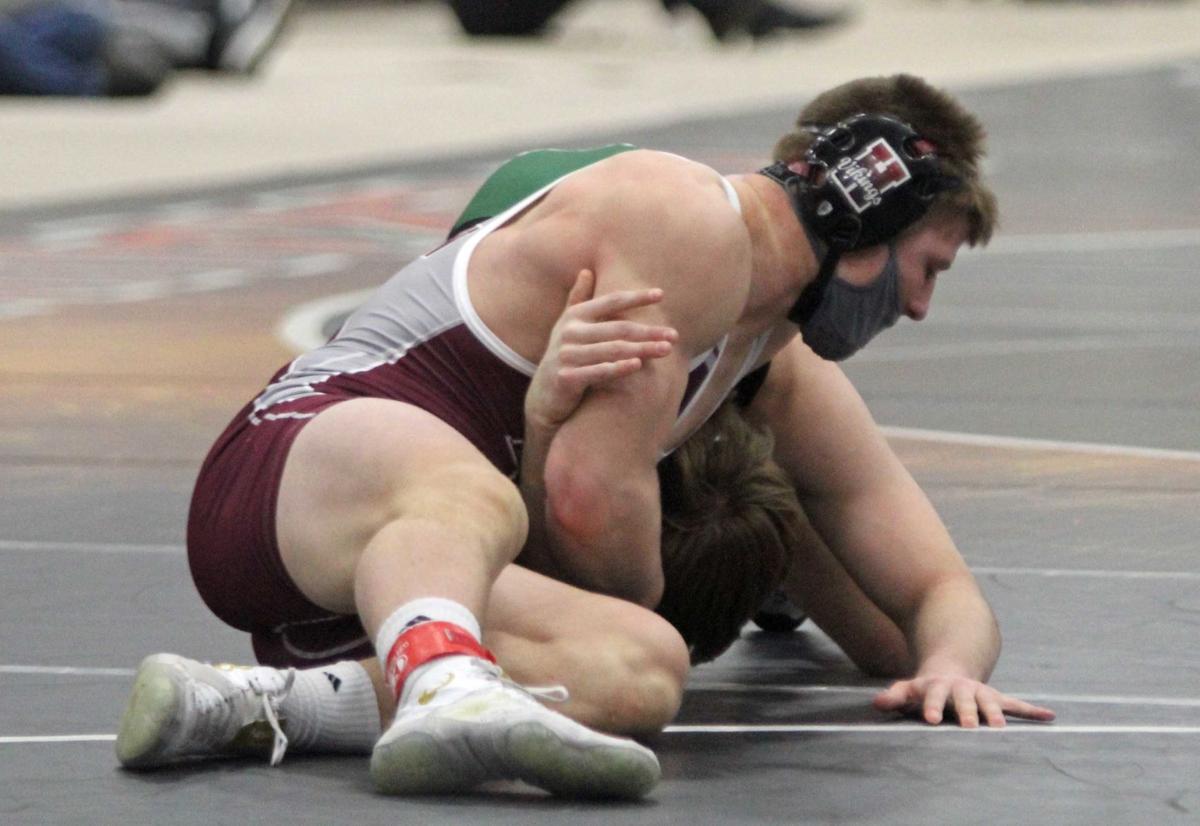 HOLMEN — Consistency on any level is difficult to build in wrestling, but Holmen High School seems to have been there for quite some time.
It's one thing to always be in the picture for a conference championship but quite another to develop the talent and depth required to challenge for state titles.
The Vikings make their 11th overall appearance at the WIAA Division 1 team state tournament on Saturday. And when they line up to face sixth-seeded Slinger in a quarterfinal dual that begins at 11 a.m. in Kaukauna High School, they will be competing at the event for a fifth year in a row.
That kind of performance takes much more than a special class or two, and the Vikings have always built their strength with a varied lineup that requires contribution from all four classes. That continues on Saturday.
Holmen entered its own Division 1 regional with three seniors, six juniors, three sophomores and two freshmen. The Vikings won the meet and took seven qualifiers to the sectional meet, but only two got through to the state bracket last weekend.
The sectional and state participation was down from recent seasons, but the WIAA also cut qualifiers in changes made due to the COVID-19 pandemic. Junior Parker Kratochvill and senior Carter Vetsch, however, both came home with medals after Kratochvill (18-4) was fourth at 132 pounds and Vetsch (17-3) fifth at 170.
Both have seen their roles grow but been contributors since joining the team. While they received some guidance along the way, they also had to figure out how to become contributors on their own as they handle the pressure of joining such an established program.
"I don't treat anyone any differently," Holmen coach Jason Lulloff said. "It doesn't matter what level, the expectations are there, and you have to do whatever you are capable of doing,
"It's not wins and losses. It's effort and showing improvement. It's making good decisions in your training. That's what I preach, and I think that might lessen the pressure for some of the younger kids who are on the team."
Freshman Preston Kratochvill made a big splash in the Holmen lineup this season. He takes a 16-1 record into the state tournament after competing at 126 during regional and sectional meets.
Having older brother, Parker, already in the program likely helped on some level, but the freshman said the transition has been a comfortable one.
"It's been a big step, and it's a lot different than youth wrestling," Preston said.
"The standards are a lot higher, but that's not a bad thing."
The Owls are making their fourth state appearance since 2017 but have yet to win a state dual. Motivation to knock off the Vikings, who were ranked as high as second by Wisconsin Wrestling Online this season, will be there.
Holmen has been knocked out in the quarterfinal round the past two years after placing second in 2018. A win over Slinger could get it a semifinal dual against Stoughton, a team it defeated during the regular season but lost to in the 2018 finals.
Holmen's win over Stoughton came down the final match, and sophomore Cowan Lambert sealed a 40-36 win with a pin at 106.
February 1: Holmen vs. G-E-T/Melrose Mindoro
February 1: Holmen vs. G-E-T/Melrose Mindoro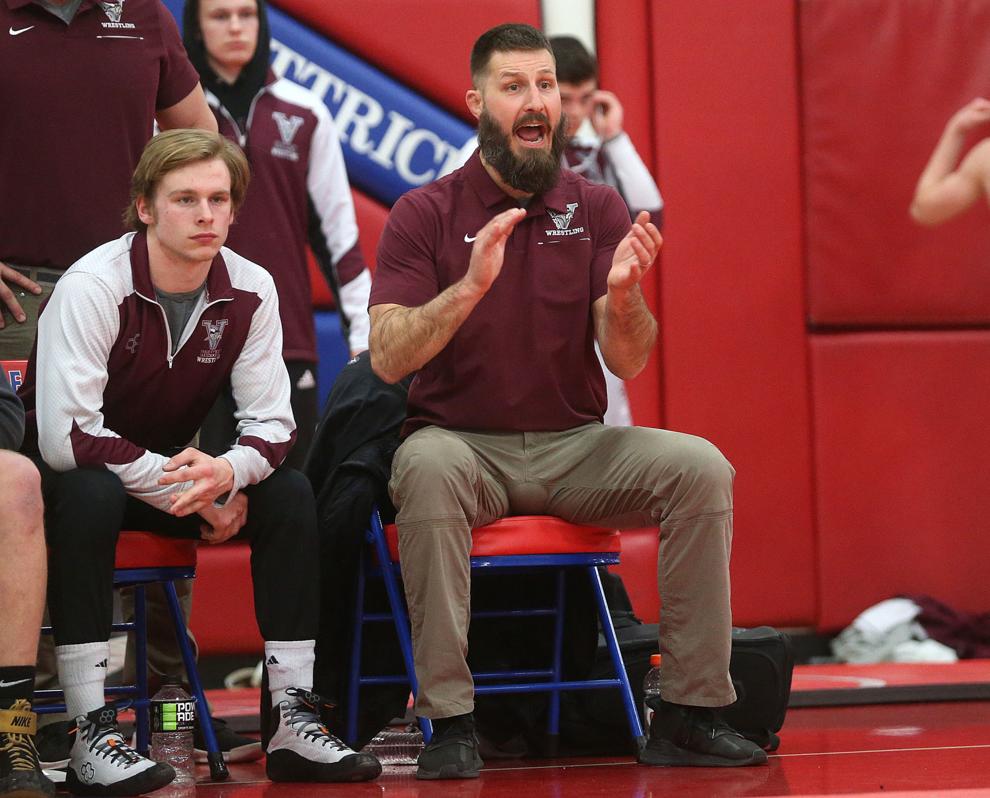 February 1: Holmen vs. G-E-T/Melrose Mindoro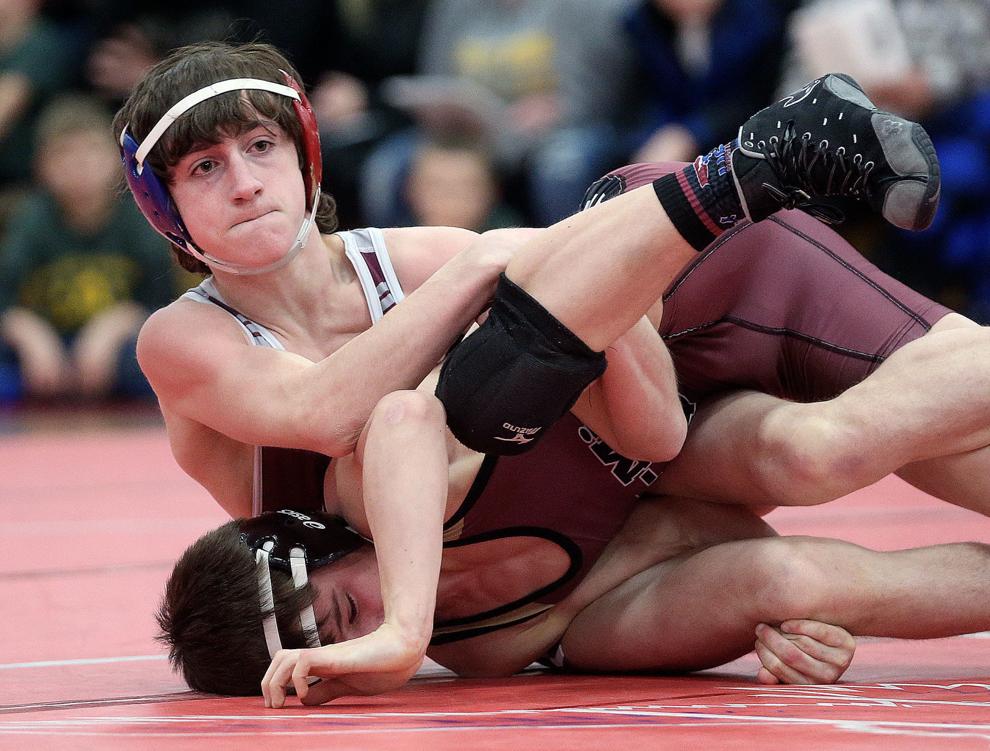 February 1: Holmen vs. G-E-T/Melrose Mindoro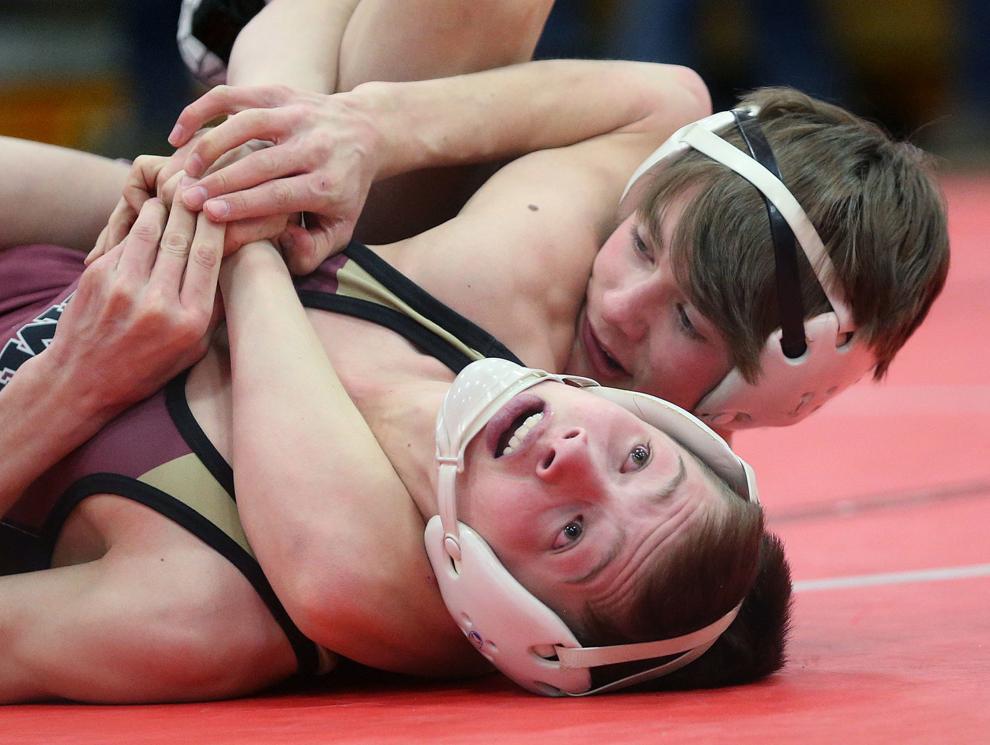 February 1: Holmen vs. G-E-T/Melrose Mindoro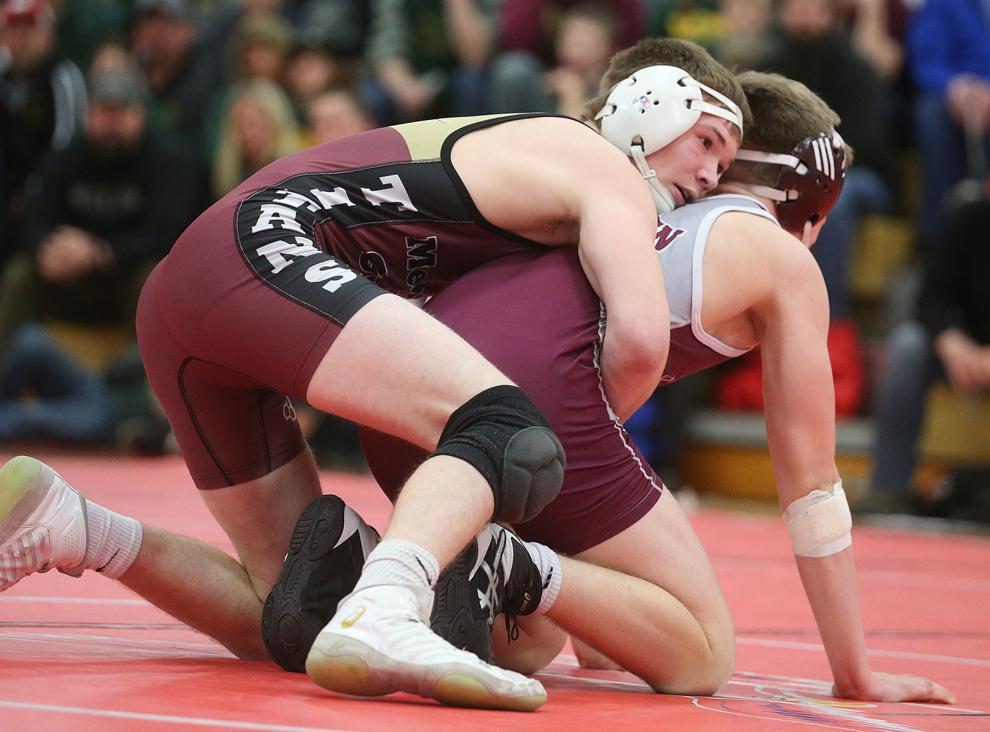 February 1: Holmen vs. G-E-T/Melrose Mindoro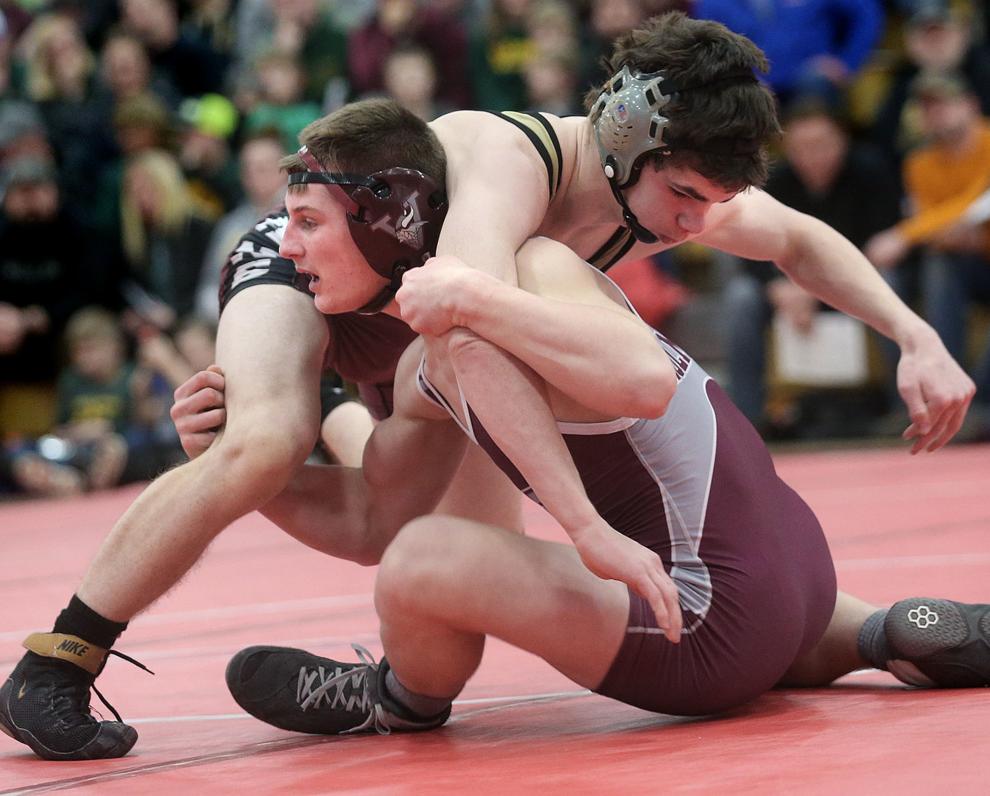 February 1: Holmen vs. G-E-T/Melrose Mindoro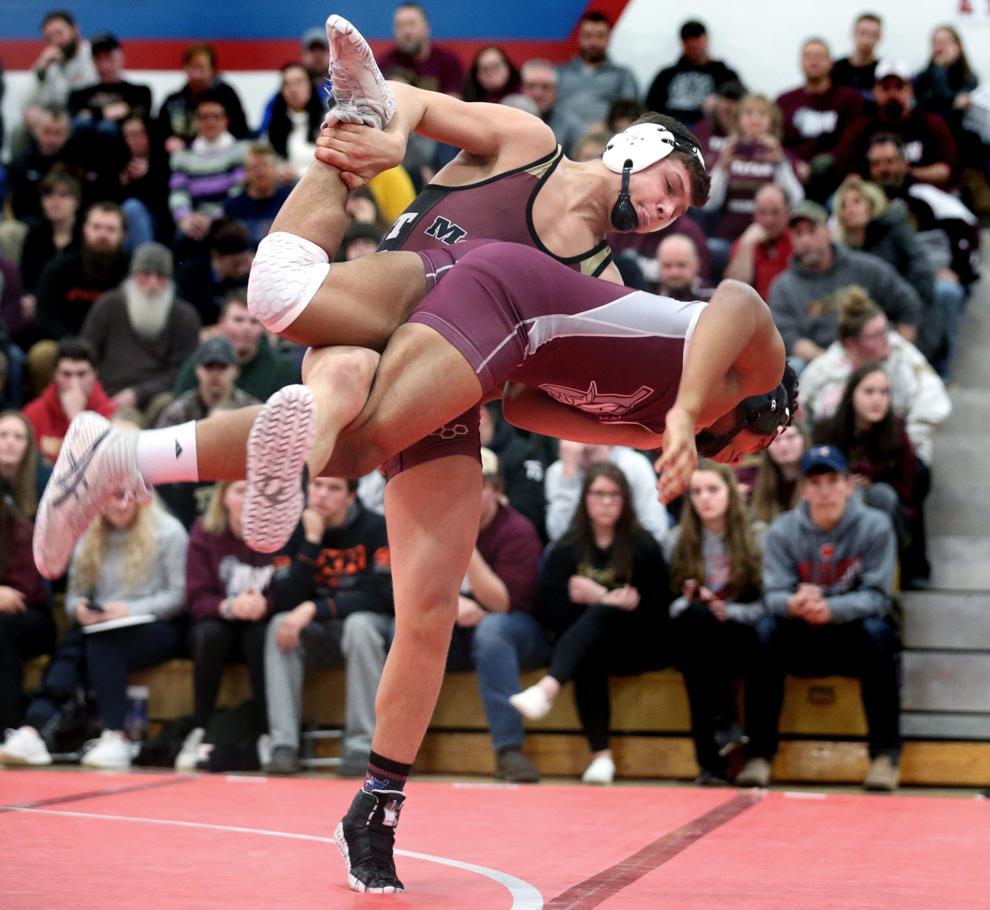 February 1: Holmen vs. G-E-T/Melrose Mindoro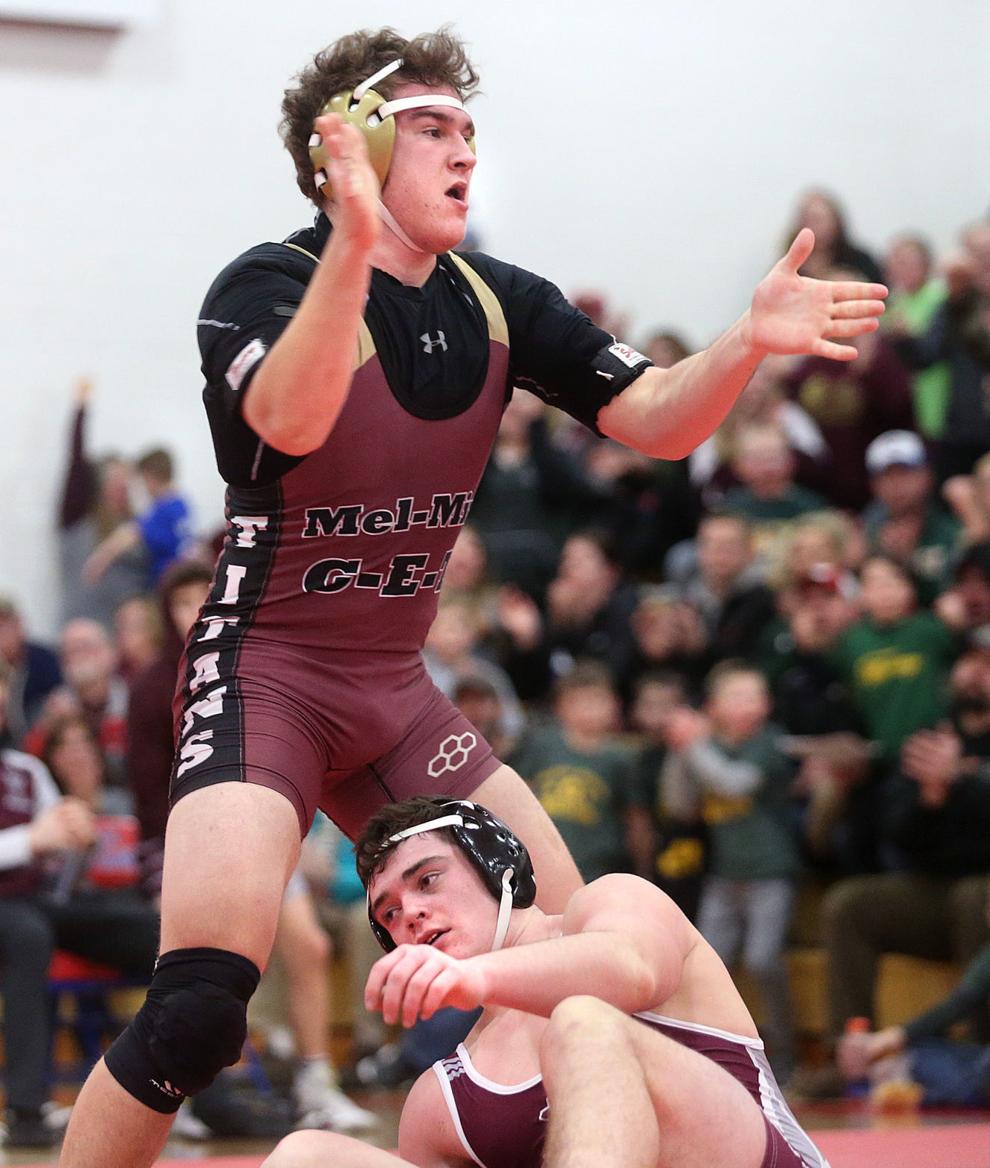 February 1: Holmen vs. G-E-T/Melrose Mindoro
February 1: Holmen vs. G-E-T/Melrose Mindoro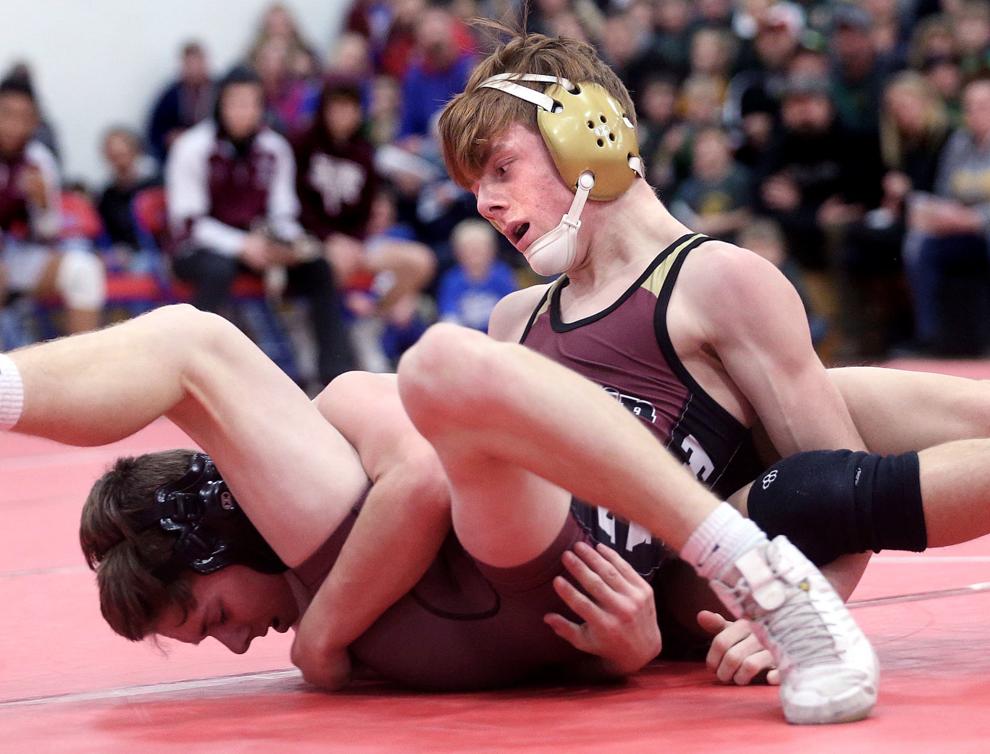 February 1: Holmen vs. G-E-T/Melrose Mindoro
February 1: Holmen vs. G-E-T/Melrose Mindoro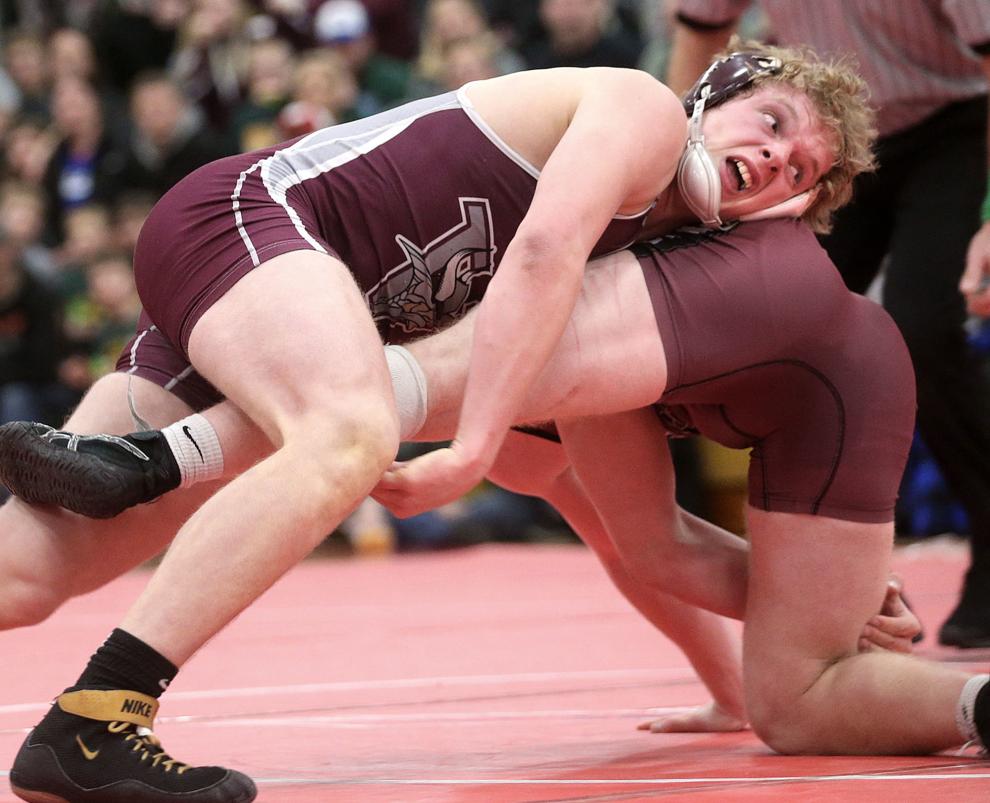 February 1: Holmen vs. G-E-T/Melrose Mindoro