GREEN BAY — Aaron Rodgers is no dummy.
After the Green Bay Packers' last six seasons have ended short of the Super Bowl — after he led the 2010 team to the Super Bowl XLV title in his third season as the starter — there was no way on earth the two-time NFL MVP quarterback was about to wax philosophic on what a third such award would mean to him.
"I hope we're having this conversation later in the year, where we're talking about our team being successful and me playing the right way," Rodgers said simply.
Whether Rodgers has given any thought privately to the possibility, only he can say. But after the way he finished last season, delivering on his run-the-table remark by putting together one of the best stretches of football of his 13-year NFL career, there's certainly reason to think he's got another MVP-caliber season in him.

"He's at the peak of his career. He's at the top of his game. It's hard to imagine what more he can do or how much better he can play," said Seattle Seahawks coach Pete Carroll, whose team opens its season against the Packers at Lambeau Field today.
"He is just such a fantastic football player. We really marvel at the way he can throw the football, find guys, move to make guys available and just be a great competitor. We have the ultimate respect for him."
After a sluggish start last year, during which the Packers stumbled to 4-6 with six games to go in the regular season, Rodgers and the offense came to life down the stretch. During an eight-game winning streak that extended into the playoffs and brought the Packers within one game of a second Super Bowl berth on his watch, Rodgers was magnificent, completing 195 of 283 passes (68.9 percent) for 2,384 yards with 21 touchdowns and only one interception (117.9 rating).
"The same stuff that's clicked for the last nine years," Rodgers replied. "It (was) just back to the basics, trust in the things I've learned, that I've taught myself over the years, little reminders. I keep a lot of notes about games, pre-game and post-game, and just going back and reviewing those over the years, what worked, what I was thinking about certain times and just staying in a really positive head space."
Despite his finishing kick, Rodgers received only two votes from the 50-member panel, finishing well behind Atlanta quarterback Matt Ryan (25), New England quarterback Tom Brady (10), Oakland quarterback Derek Carr (six) and Dallas running back Ezekiel Elliott (six).
At 33, Rodgers is in the heart of his prime and, surrounded by a host of offensive weapons, he could challenge the numbers he put up in his MVP seasons of 2011 (4,643 yards, 45 touchdowns, six interceptions, 122.5 rating) and 2014 (4,381 yards, 38 touchdowns, five interceptions, 112.2 rating). The 2011 team went 15-1 but lost at home in the NFC Divisional round to the eventual Super Bowl champion New York Giants; the 2014 team melted down in the final minutes of the NFC Championship Game and lost to Seattle.
According to Bovada sports book in Las Vegas, Brady is favored to win the 2017 MVP (4/1), followed by Rodgers (5/1), Carr (9/1) and Pittsburgh quarterback Ben Roethlisberger (9/1).
In NFL history, only four players have won three or more MVP awards: Peyton Manning (five); Johnny Unitas (three); Jim Brown (three); and Brett Favre (three). Of those, Unitas won three NFL titles and one Super Bowl, Manning won two Super Bowl titles, Brown won one NFL title and Favre won Super Bowl XXXI.
Five other players have won two MVPs: Brady, Joe Montana, Steve Young, Kurt Warner and Rodgers.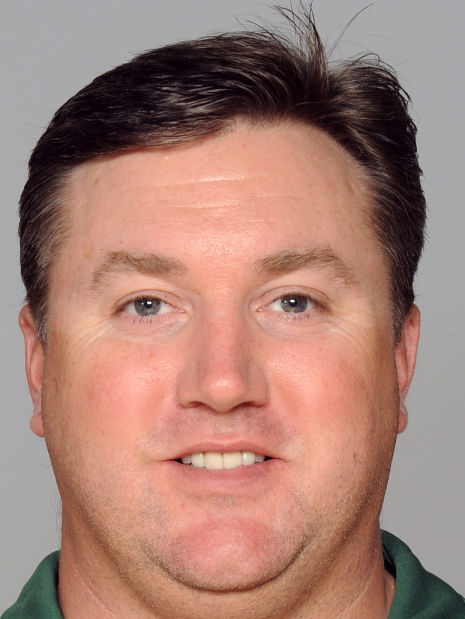 "To be able to win a third MVP would be outstanding for him," quarterbacks coach Alex Van Pelt said. "Obviously, I don't want to put pressure on Aaron to be the MVP, but he's our MVP, and that's good enough for us."
But it's not good enough to win only one Super Bowl, as Favre, Rodgers' predecessor, well knows. But as Favre also pointed out in a recent visit to Green Bay, all he can really control is his own performance.
"So many factors go into winning and losing other than the individual performance itself," Favre said. "Obviously, Aaron has carried the team for a long time. That's not going to change. That in itself is not enough — at least it hasn't been, and it's been pretty good.
"As good as he is, I would've thought they would've won more than one by now. But I don't know if he can do anything else other than what he's done up to this point. It always seems like one piece of the puzzle is missing and you don't know what that it is until you get it, like a Reggie White. You go, 'Oh, that's what we needed. It remains to be seen what that is whether it's a draft pick, a free agent, letting someone go, a coaching change, I don't know. So it'll be interesting."