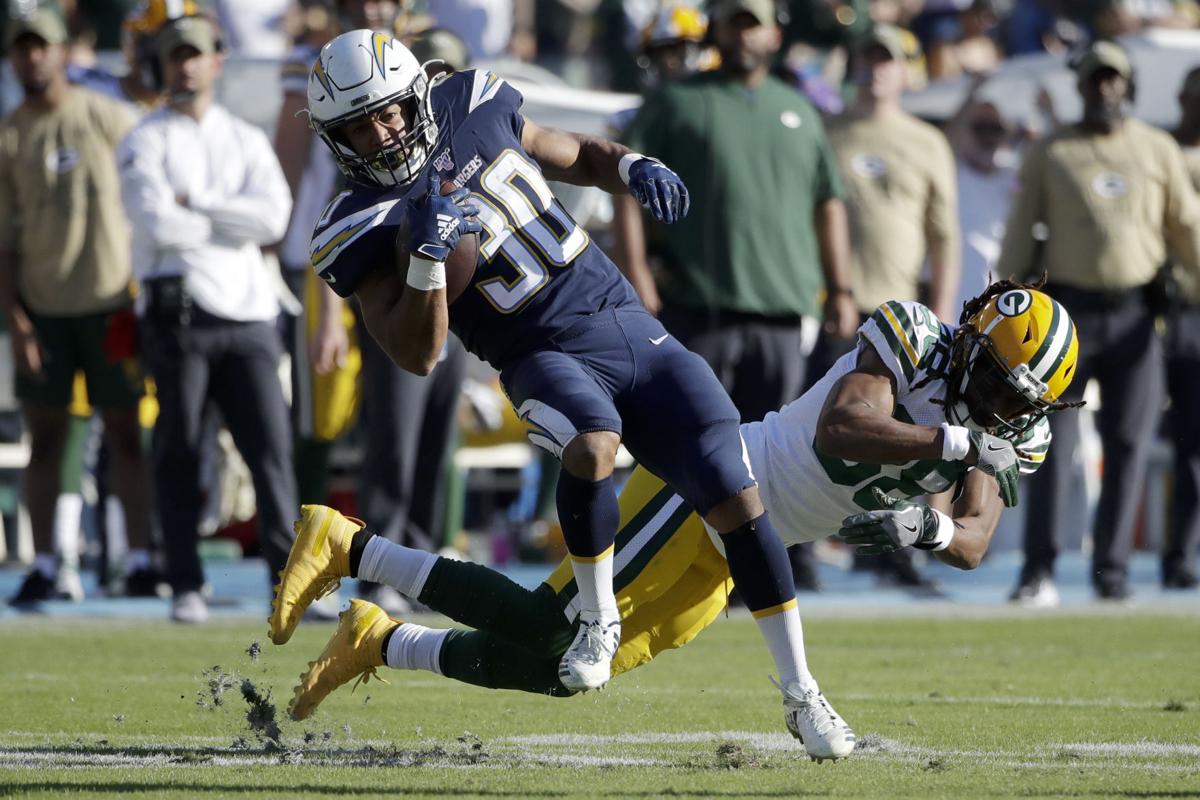 GREEN BAY — Marcedes Lewis has been around for a long time. For 14 NFL seasons.
He spent 12 years with the Jacksonville Jaguars, where he made the playoffs only twice — a decade apart, in 2007 and 2017. He played on three teams with offenses that ranked in the top 10 in both scoring and total yards (2006, 2007 and 2016), and on nine teams with offenses that ranked in the bottom 10 in scoring and total yards (including the 2013 and 2014 offenses, which finished dead last in scoring, and the 2011 offense, which finished last in total yards).
So, Lewis' bona fides when it comes to disappointing offensive performances are pretty well established.
Perhaps that's why the veteran tight end didn't sound the least bit worried this week when asked to dissect the Green Bay Packers' 26-11 loss to the Los Angeles Chargers last Sunday — the team's second loss of the season and worst offensive performance of the year. In the Packers' previous loss, on Sept. 26 to the Philadelphia Eagles, the offense rolled up a season-high 491 yards and scored 27 points.
How bad was it on Sunday? The offense was outgained 250-50 during the first half, managed just 184 total yards, converted only 2 of 10 third-down situations, ran a measly 49 offensive plays, committed five penalties (including three false starts and one delay of game flag) and saw quarterback Aaron Rodgers complete 23 of 35 passes for just 161 yards with one touchdown and three sacks, despite the Chargers blitzing him only once all game.
All of which should be cause for concern. Except it's not — for Lewis, at least.
"Think about it: We went 3-0, then we had a speed bump against the Eagles, and then ran off four in a row. Sometimes it takes a step back for the shot to be better," Lewis said. "That's what I feel it is. It's good to have it now, hit a reset, refocus. This league is unforgiving and the parity in this league is so good that you have to always be on your J-O-B. That's just a reminder. We got some humble pie."
Asked what went awry with the offense against the Chargers, who held a nearly 12-minute advantage in time of possession (35:51 to 24:09), Lewis replied: "I just think that they possessed the ball a lot, and when we were on the field, it was like trying to play catch-up. It was like as an offense, everyone said, 'Oh, we've got to make this play. We've got to do this.' As opposed to just flowing and staying in our flow.
You have free articles remaining.
"That's how it is sometimes when you're on offense and you're on the sideline for a long time and the other team's on offense and you're like, 'Damn, can we get on the field and get this thing rolling?' And then, when you finally do get on the field, it's like, 'Who's going to make the play? Who's going to be the spark?' as opposed to just slow and steady.
"This is definitely a game that reminds you to always eat crumbs, always stay hungry and never get too full of yourself."
If the Packers offensive players were too full of themselves — something Rodgers intimated after the game, saying, "We're kind of rolling, 7-1 and starting to listen to the chatter maybe a little too much" — that shouldn't be an issue entering this Sunday's game against the Carolina Panthers (5-3) at Lambeau Field. Rodgers suggested the bad performance might be "a good thing for us" and expressed confidence it would be a wake-up call for the unit.
And he wasn't alone in that opinion.
"It's a humbling experience," left tackle David Bakhtiari said. "As an individual, as an offensive line, as an offense, as a team, you've got an ability to humble yourself, adapt, grow and know that wins don't come easy in this league."
Added center Corey Linsley: "Whatever it is, we've got to critically look at it and figure out what it was for each individual guy and fix it. I've got to play better, and everybody has to play better. We all have to play better."
Despite Lewis' optimism, even coach Matt LaFleur acknowledged the performance was concerning, and took much of the blame himself for getting away from his game plan too impatiently. That said, he acknowledged Lewis' feeling that offensive players were unnecessarily pressing — midway through the third quarter, the Packers were only down 12-0 — had merit.
"I think that's a natural feeling. I think what you've got to do is, you've got to really think about, 'Wait a minute, it's a two-score game. We don't have to press.' And you've got to talk to yourself a little bit," LaFleur said. "I think we've got the right guys in that locker room. But I told them, 'You can't talk about it. You've got to be about it.' We're going to have to put in the work, and it's going to be tough work, hard work. We've got a heck of an opponent coming here. The Carolina Panthers, they're a damn good football team. And so we're going to have our work cut out for us."
---
Photos: Green Bay Packers struggle on road in 26-11 loss to Los Angeles Chargers
Chargers 26, Packers 11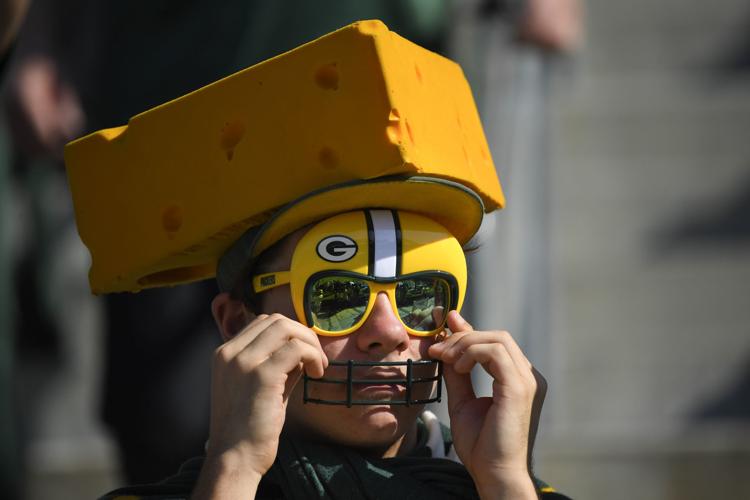 Chargers 26, Packers 11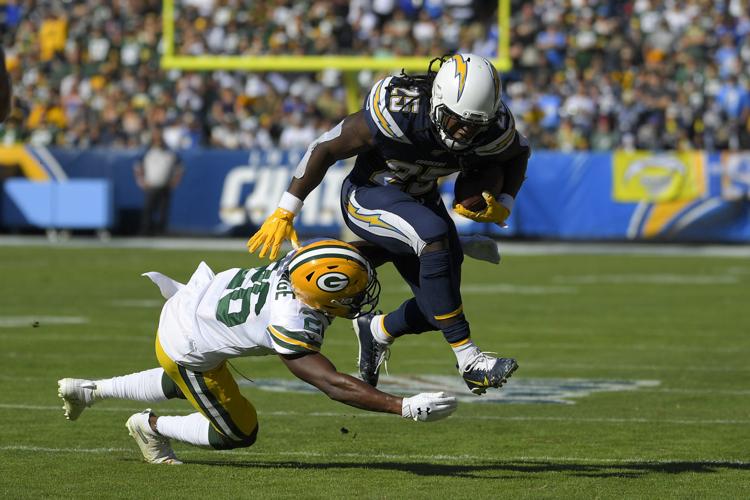 Chargers 26, Packers 11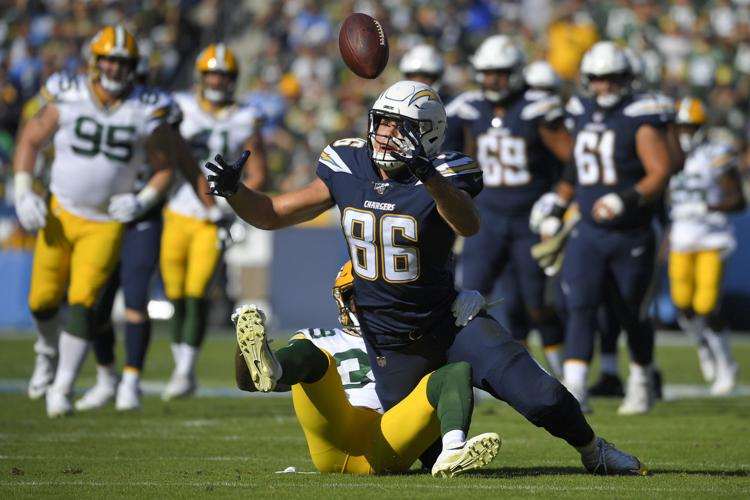 Chargers 26, Packers 11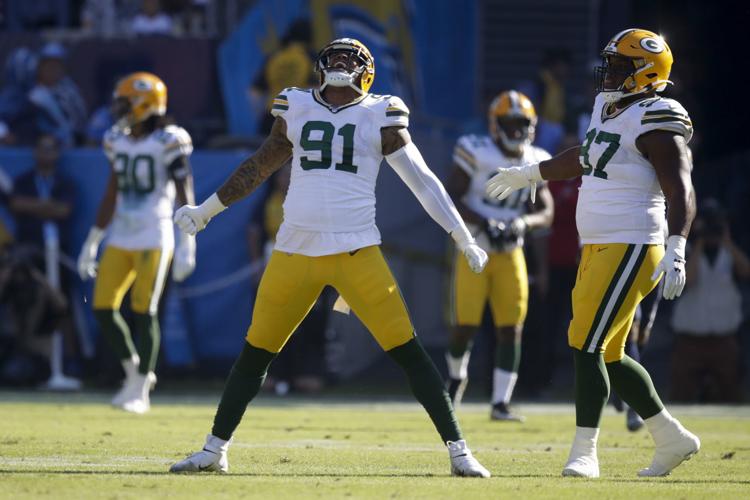 Chargers 26, Packers 11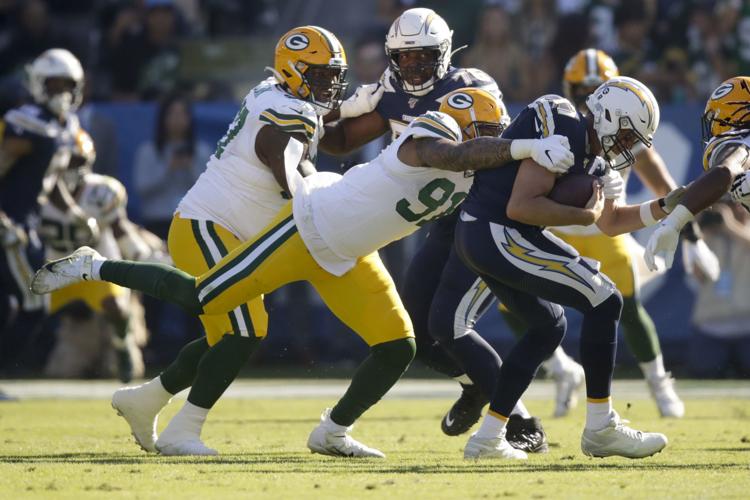 Chargers 26, Packers 11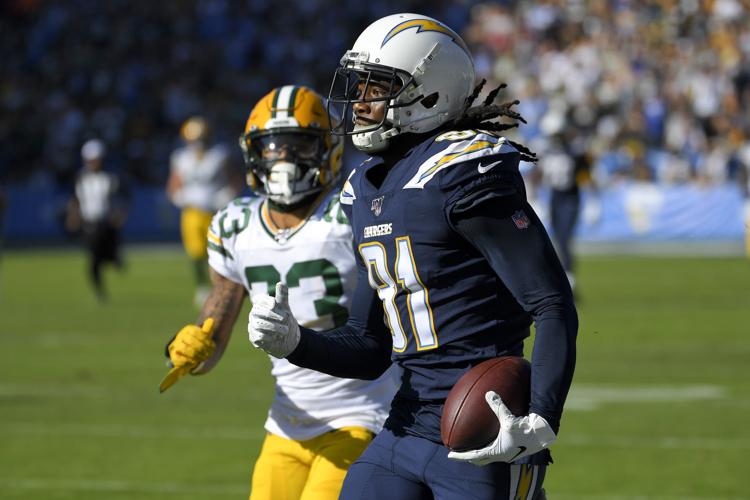 Chargers 26, Packers 11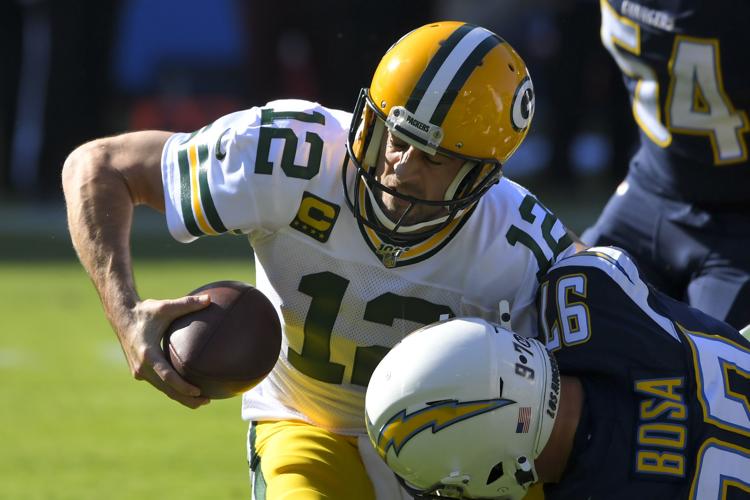 Chargers 26, Packers 11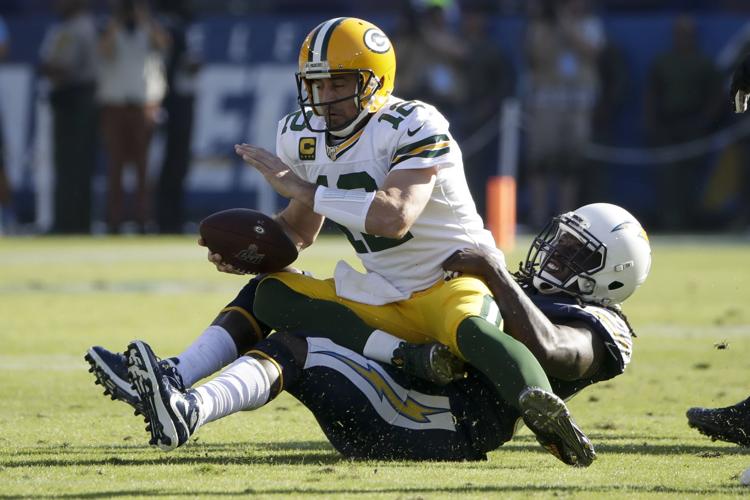 Chargers 26, Packers 11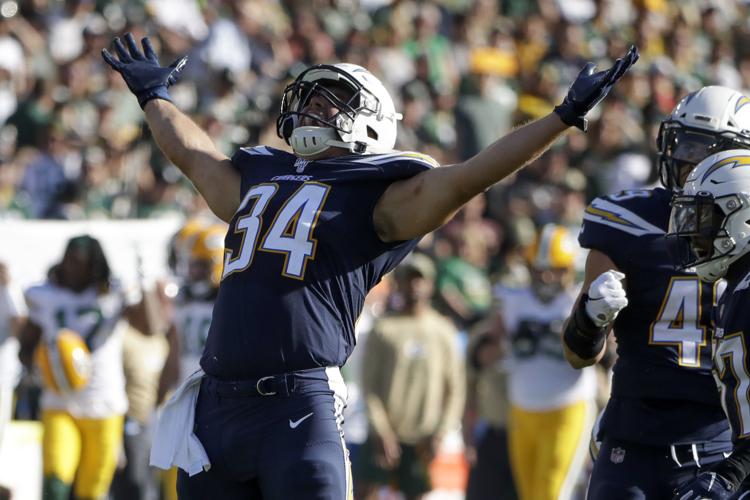 Chargers 26, Packers 11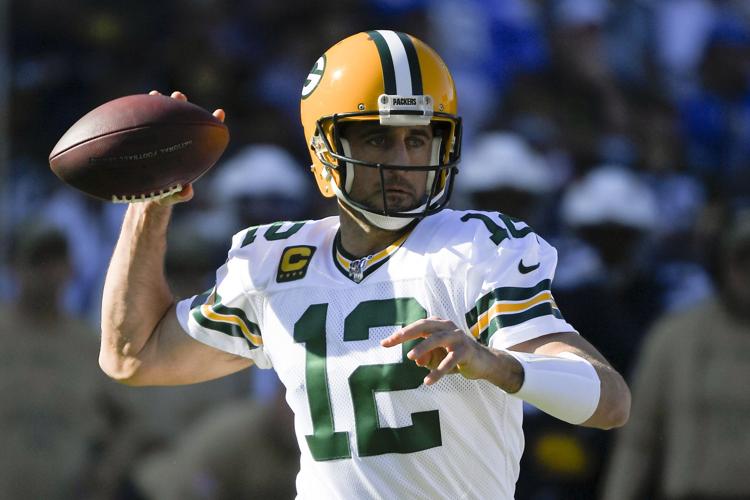 Chargers 26, Packers 11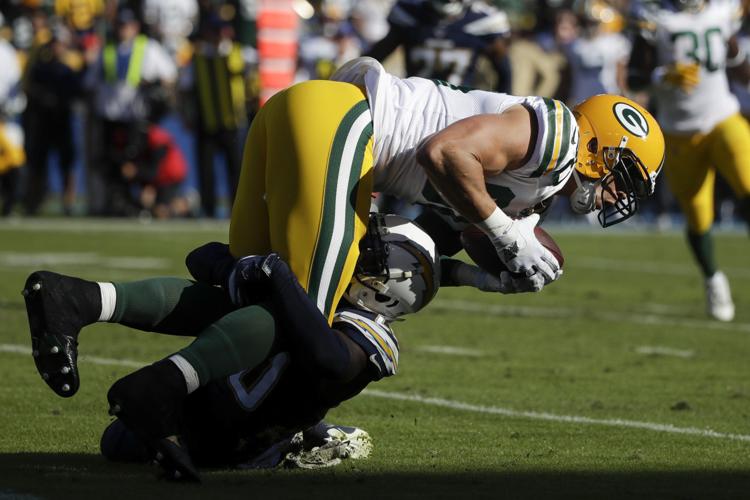 Chargers 26, Packers 11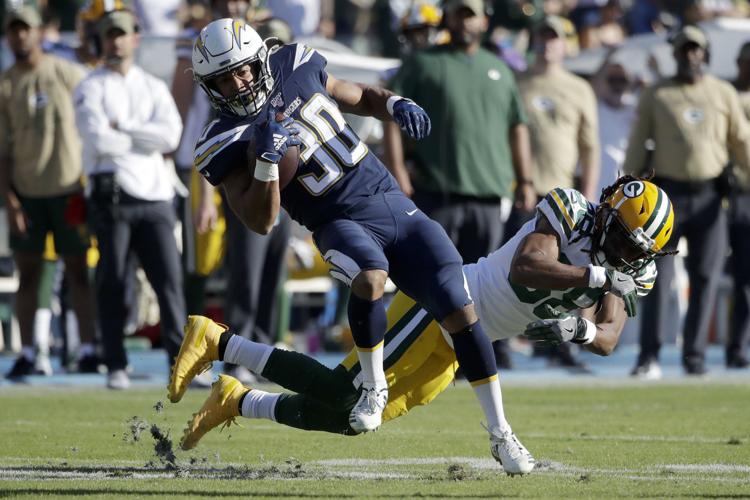 Chargers 26, Packers 11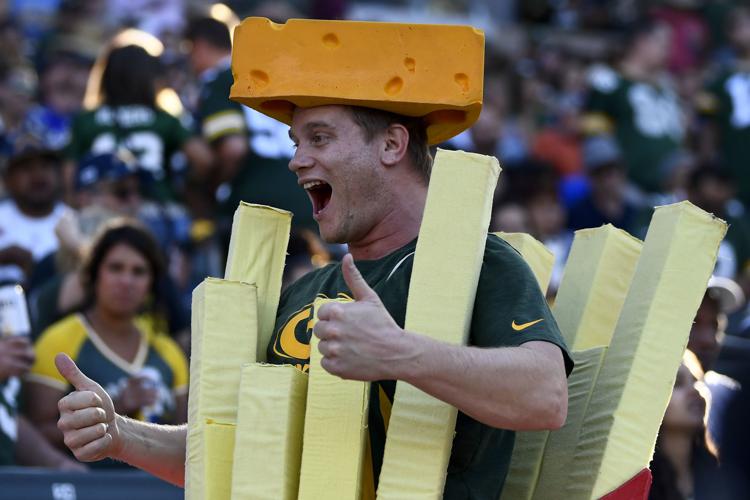 Chargers 26, Packers 11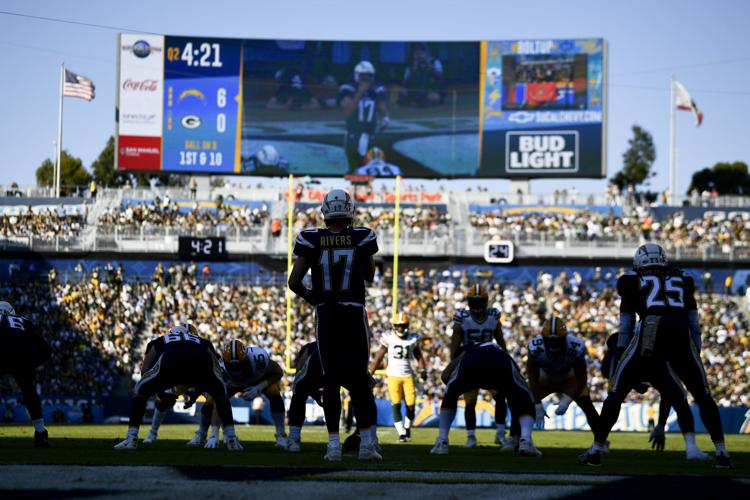 Chargers 26, Packers 11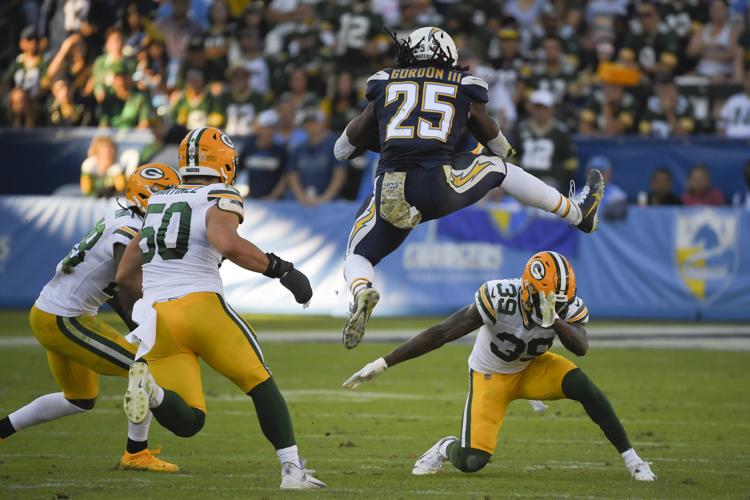 Chargers 26, Packers 11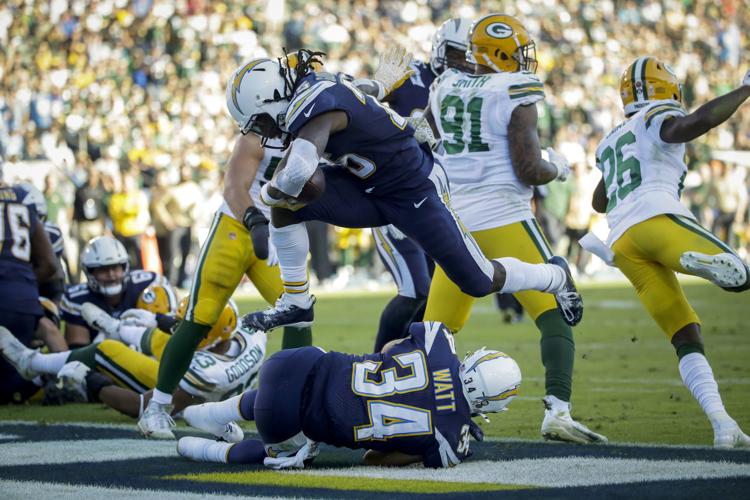 Chargers 26, Packers 11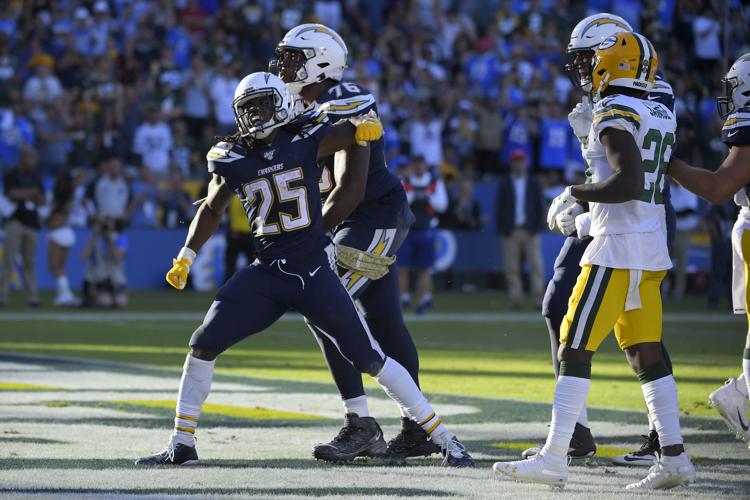 Chargers 26, Packers 11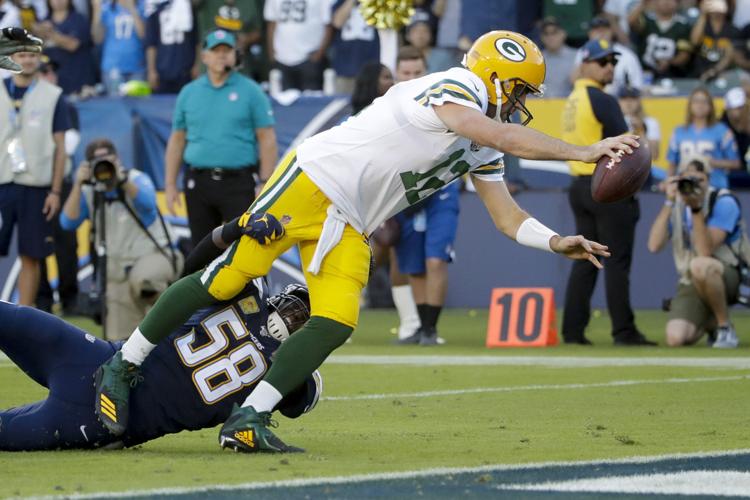 Chargers 26, Packers 11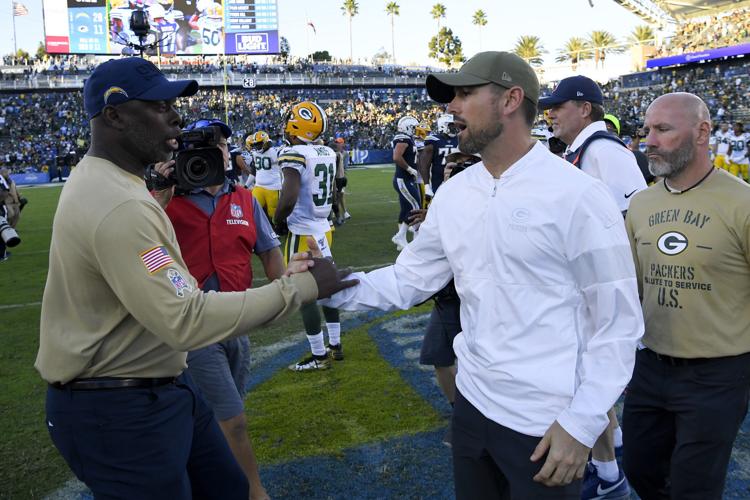 Chargers 26, Packers 11
Chargers 26, Packers 11