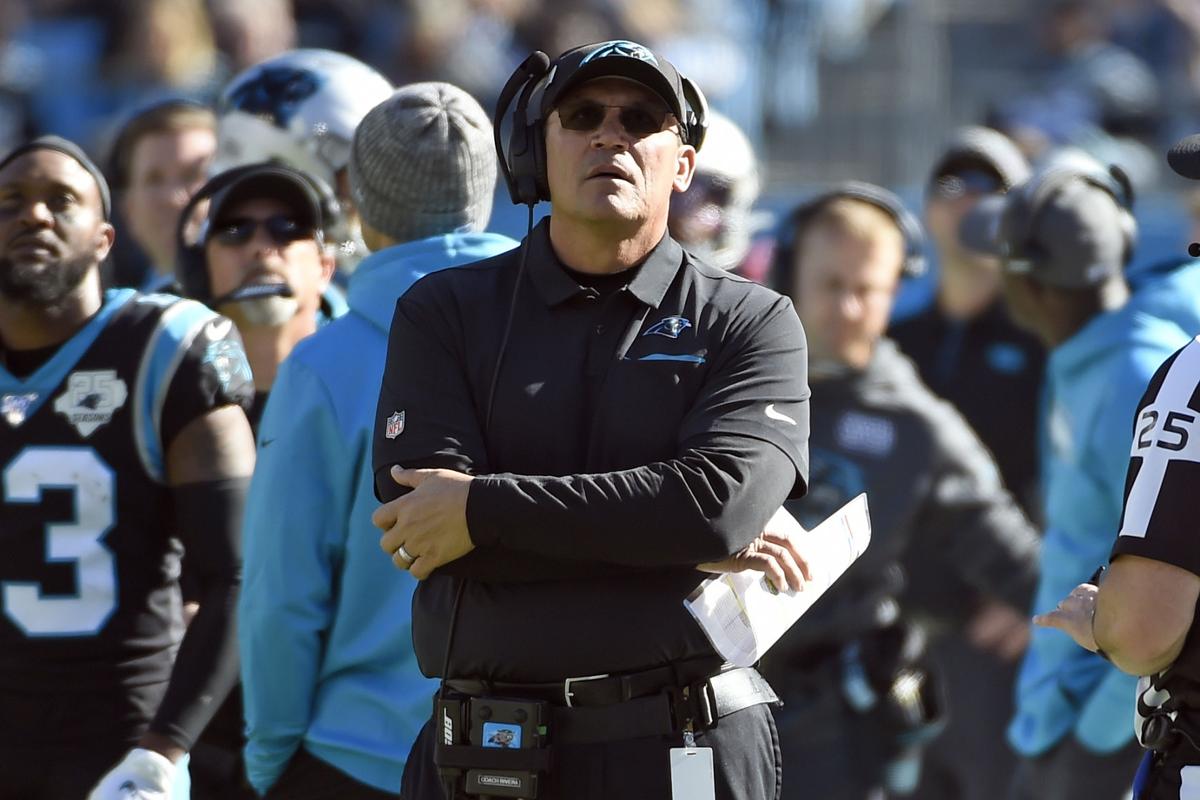 GREEN BAY — As they moved on with their football lives after arguably one of their worst games in recent memory, the Green Bay Packers didn't digitally torch the video of last Sunday's loss to the Los Angeles Chargers or remove all evidence of it from their iPads.
"I don't think you ever throw it in the trash. (If) you pore over a film where you lit it up and then just throw one away (where you struggled), I think it sets a bad precedent for your mental psyche," quarterback Aaron Rodgers said Wednesday as the Packers moved on from their anemic performance in last week's 26-11 loss to the Chargers and shifted their focus to this week's game against the Carolina Panthers at Lambeau Field. "I think it's important to approach each one the same and sometimes after a rough one like Sunday, you might spend a little extra time on it.
"I think we took a really hard look at that one and pushed past it."
"Anybody who plays the game for long has had a few duds over the years," Rodgers said. "I've said before, most of the great games, most of the time, it doesn't quite look as good as it felt. This one … it kind of looked how it felt. It didn't feel that great and it didn't look that great. There wasn't a lot of silver lining."
There's an old adage in football that you can't let the same team beat you twice, and Rodgers insisted Wednesday the players and coaches had moved on from their horrendous showing in Southern California and were focused on the Panthers,
That film study had been on Monday, and after the players' traditional day off on Tuesday, the team returned to practice Wednesday to prep for the Panthers, who've won five of their past six games and are the Packers' final opponent before a Week 11 bye. After going with walkthrough-style practices on Wednesdays in recent weeks, in which players didn't even wear their helmets, Packers coach Matt LaFleur returned to the typical Wednesday schedule used by most teams throughout the league.
You have free articles remaining.
"I wanted to get a little more reps on the field. I went back to what was traditionally a normal Wednesday schedule," LaFleur explained. "When you look at the way we are right now health-wise and everything, I thought it was important we get out there and get on the grass on Wednesday, and get a good practice in. We need it.
"We've certainly got a lot to correct. We have a really good opponent coming in here. They're No. 1 in the league in sacks. They're one of the top teams in turnovers. They got the leading rusher in the league. There's a lot to go over."
The Panthers, meanwhile, weren't putting much stock in the Packers' poor showing against the Chargers as coach Ron Rivera knows all too well how games like that happen, having been part of the great 1980s Chicago Bears teams, playing under iconic coach Mike Ditka.
"This is my 34th year in the league. So I've been on both sides of those kinds of games," Rivera said in a conference call with Wisconsin reporters. "The one guy that handled it the best for me when I was a player was listening to coach Ditka talk about, 'Hey, I'm not even going to worry about this. What I'm going to worry about is how we react to our next game.' So that was kind of the approach I took.
"I told our guys, I said, 'Hey, this (expletive) happens. That's just the way it is. That's the nature of the game. You're going to get beat, and you're going to beat people. At the end of the day, how you get up off the mat will determine who you are going forward.'"
Extra points
Rodgers did not walk back his postgame comments about some players not being ready against the Chargers and questioning the team's focus with an extra day in Los Angeles. Rather, he reiterated his position that it was an issue. "Every time you go on a trip, we say it's a business trip. Our job is to go out and win games," Rodgers said Wednesday. "I was basically saying all of us, we've got to look at our schedule, our routine, what we did and make sure that we were getting the proper rest and taking care of ourselves the right way. Because it was such a different feeling. We didn't have that normal juice." … The only new injury on the Packers' injury report was to safety Adrian Amos, who did not practice because of a hamstring injury. … Cornerback Tramon Williams and tight end Jimmy Graham also did not practice, but only for veteran rest. … Tight end Robert Tonyan (hip) remained a limited participant but said he was encouraged by his progress and is hopeful to play against the Panthers. Tonyan has been sidelined since injuring his hip on his terrific sideline catch against Dallas on Oct. 6. … Right tackle Bryan Bulaga, who played against the Chargers despite a dislocated finger and struggled for the first time all season, was only on the list for veteran rest and was limited in practice. … LaFleur had the team practice outside Wednesday despite the nearly 3 inches of snow that fell in the greater Green Bay metroplex. "We've got to embrace that cold," LaFleur said. "The only way you can do that is you've got to go out there, you've got to practice in it, and get acclimated into it."
---
Photos: Green Bay Packers struggle on road in 26-11 loss to Los Angeles Chargers
Chargers 26, Packers 11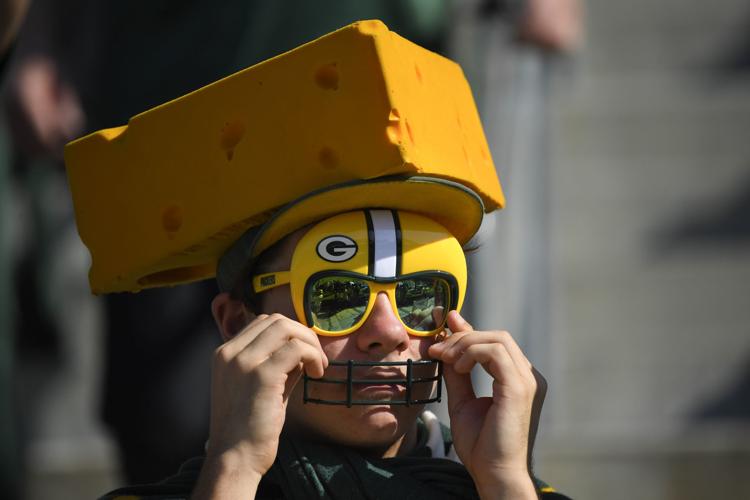 Chargers 26, Packers 11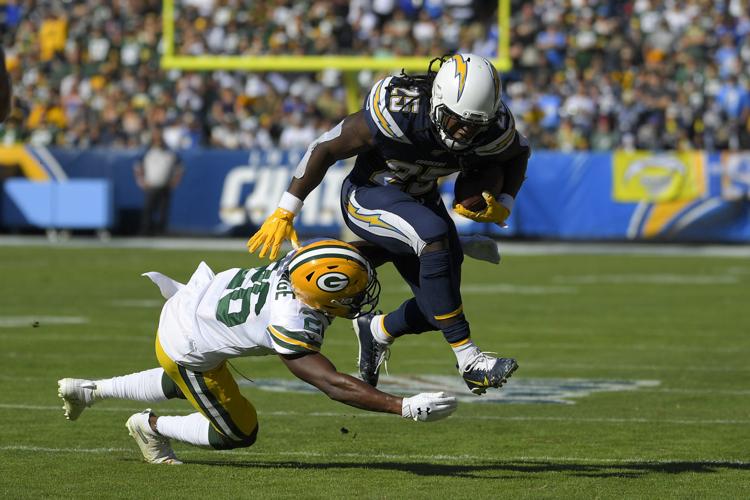 Chargers 26, Packers 11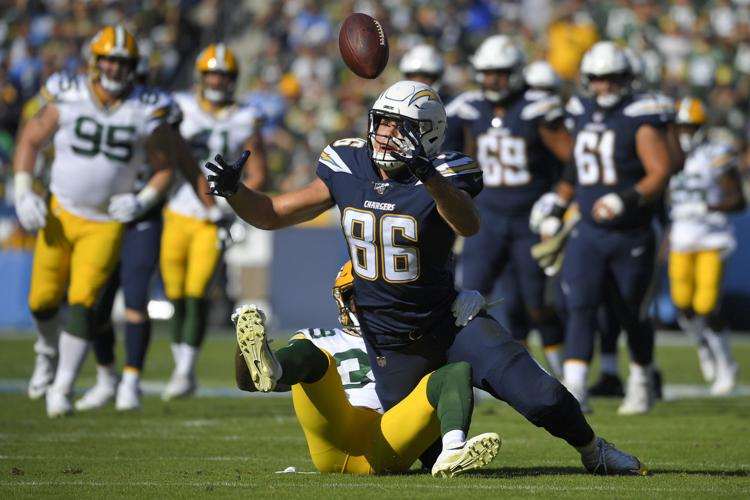 Chargers 26, Packers 11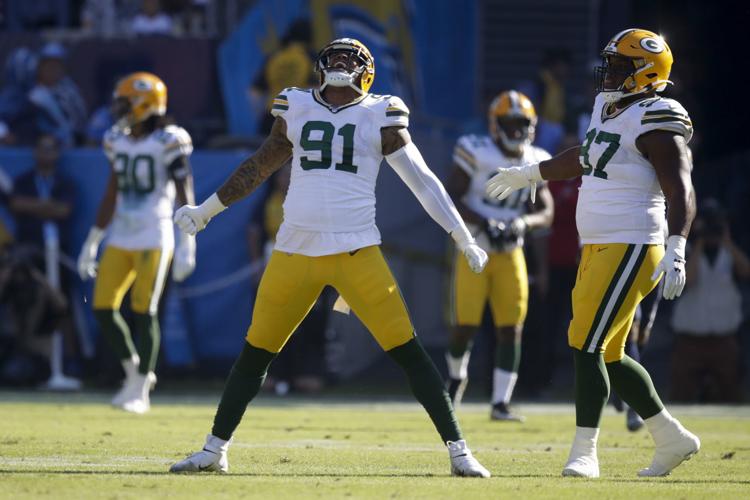 Chargers 26, Packers 11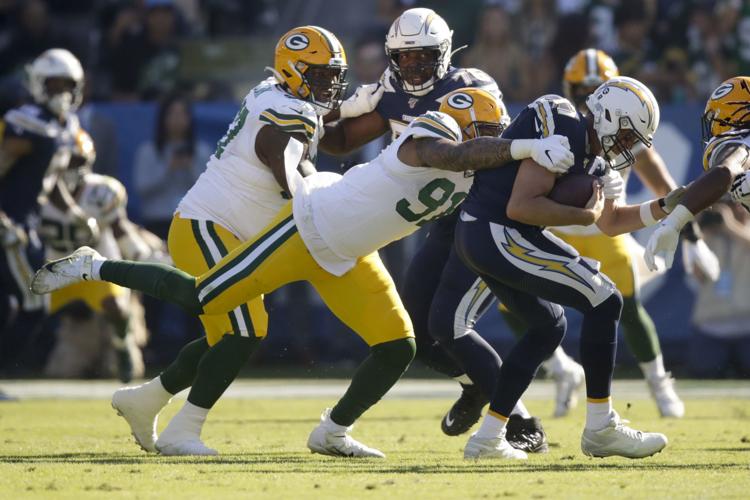 Chargers 26, Packers 11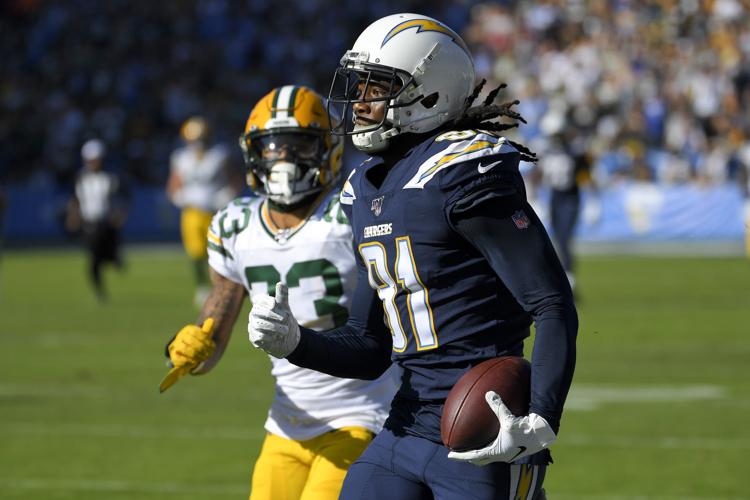 Chargers 26, Packers 11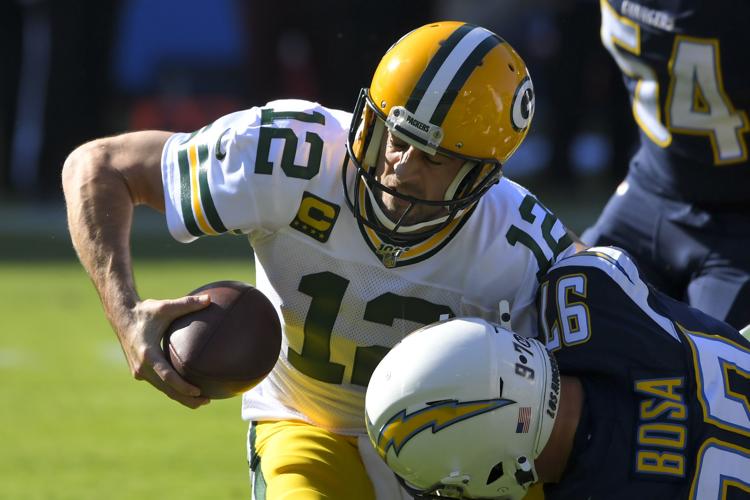 Chargers 26, Packers 11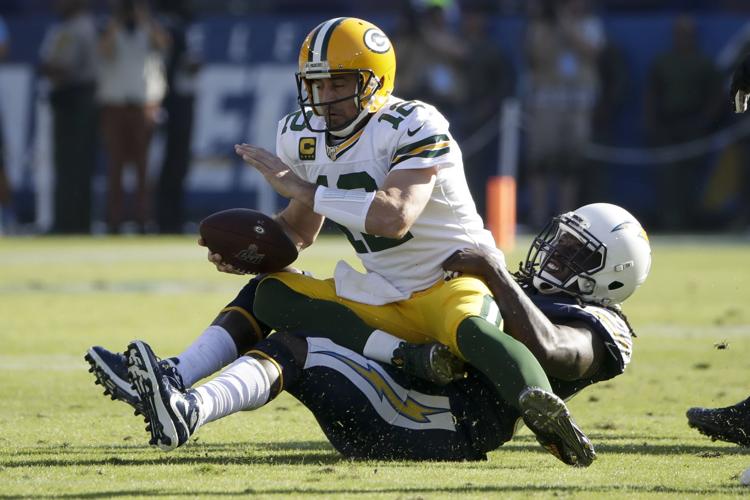 Chargers 26, Packers 11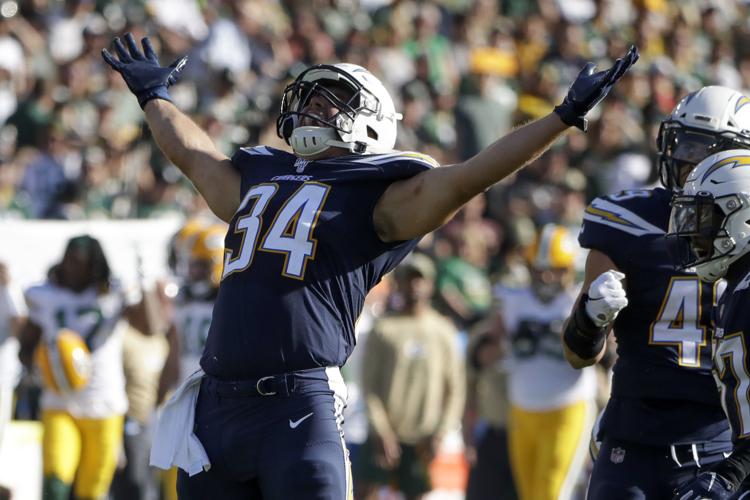 Chargers 26, Packers 11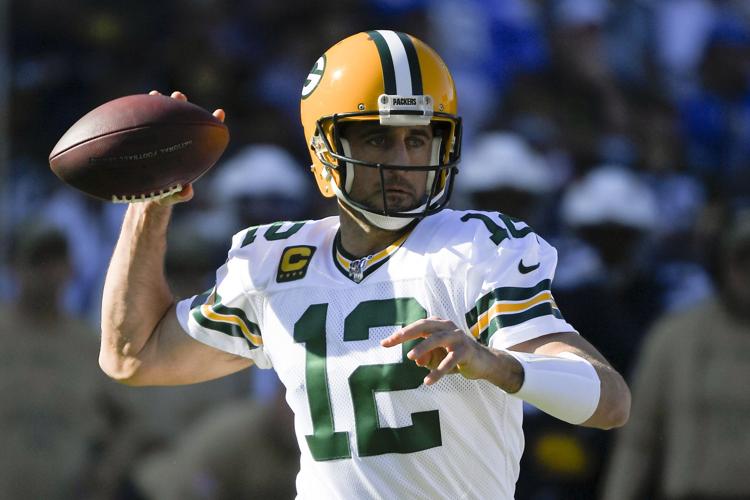 Chargers 26, Packers 11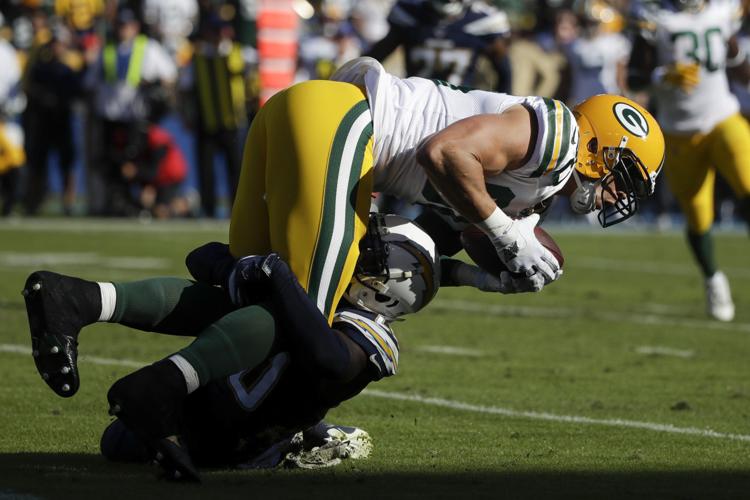 Chargers 26, Packers 11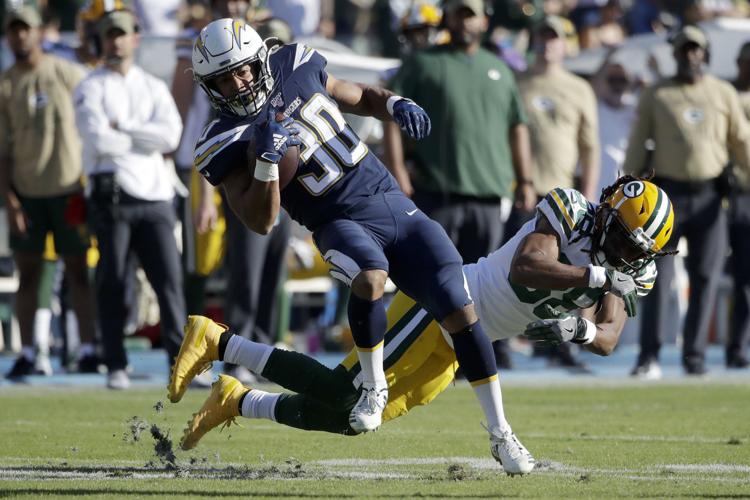 Chargers 26, Packers 11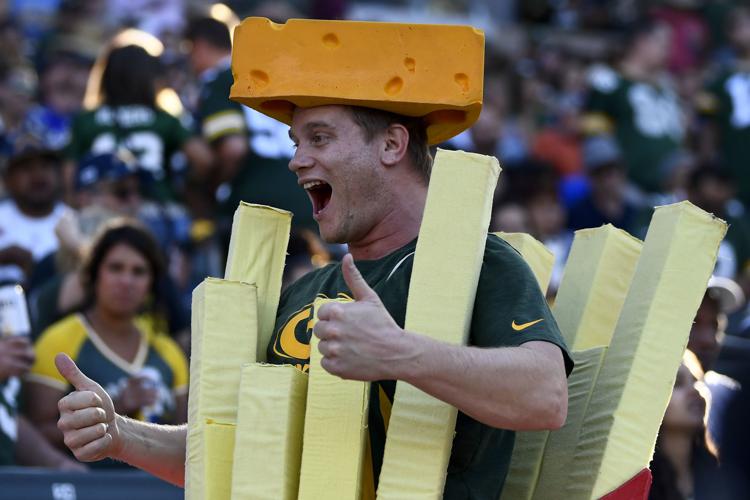 Chargers 26, Packers 11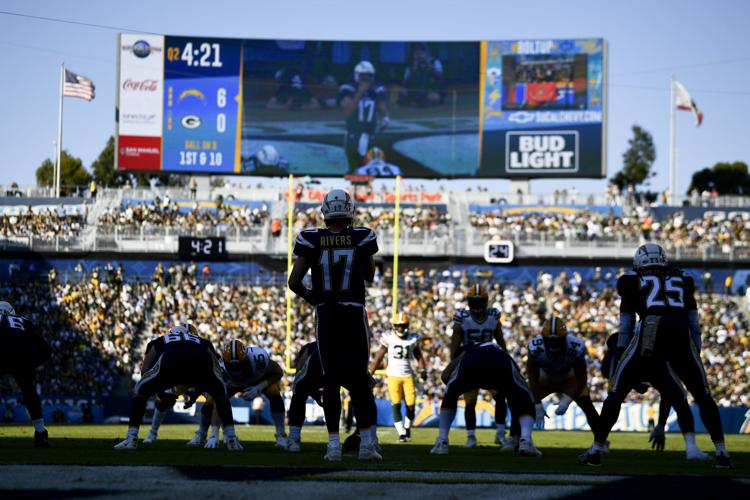 Chargers 26, Packers 11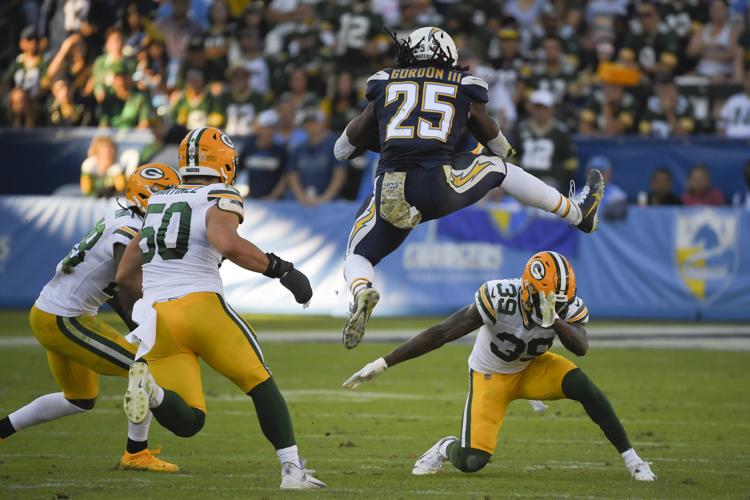 Chargers 26, Packers 11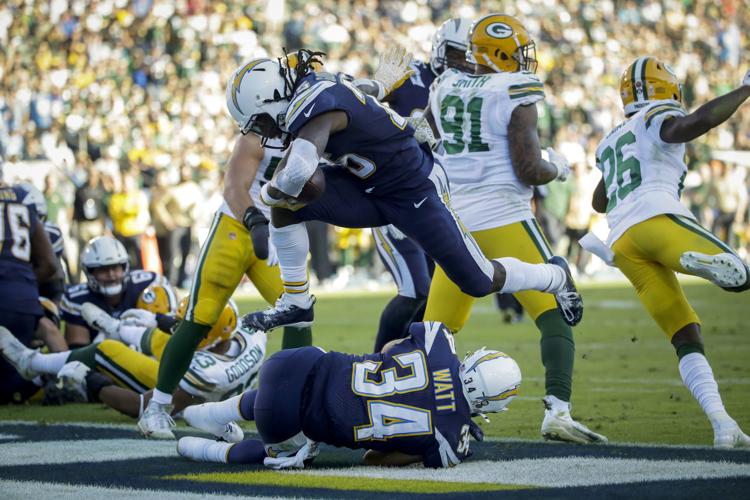 Chargers 26, Packers 11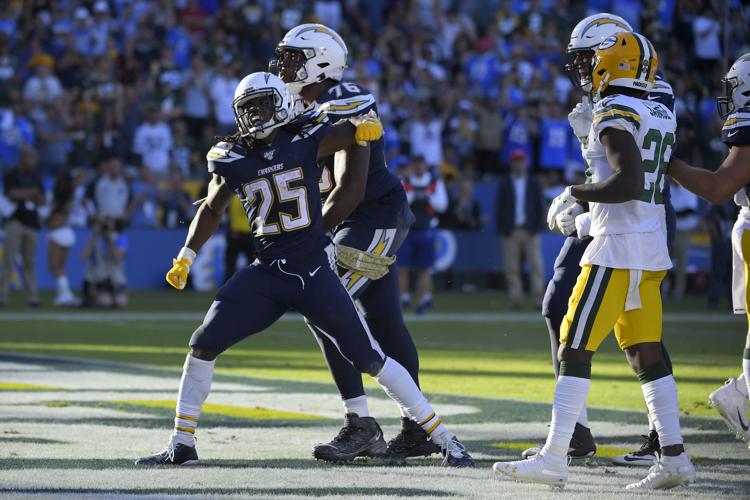 Chargers 26, Packers 11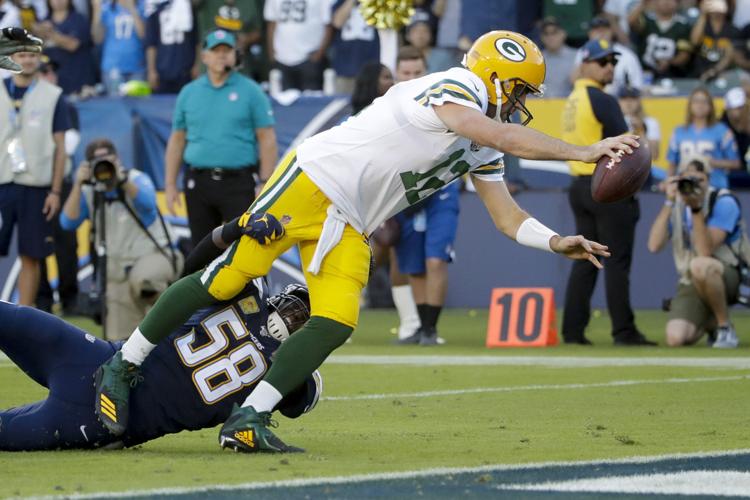 Chargers 26, Packers 11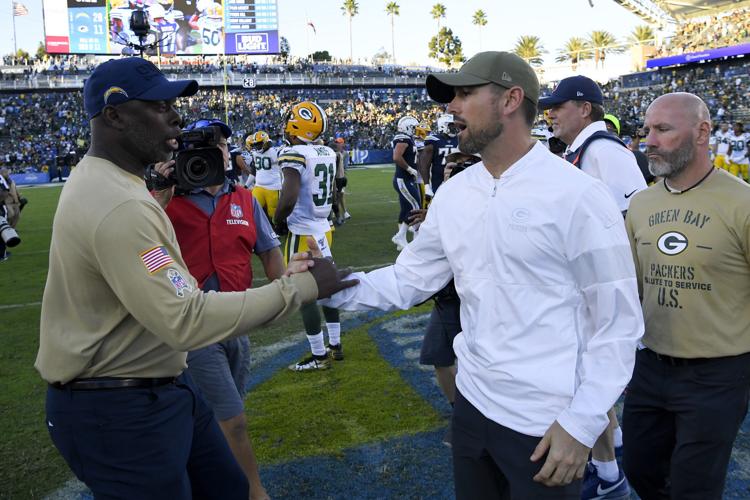 Chargers 26, Packers 11
Chargers 26, Packers 11