She might not actively seek chaos in her life, but De Soto native Jordan Kaaze sure seems to be around it often.
As a trauma nurse, Kaaze is embedded in the chaos of life-or-death moments, where her ability to focus, think and react quickly has literally saved lives. As a mixed martial arts fighter, she's also used those skills to diagnose situations in the cage, identifying and attacking opponents' weaknesses to land big punches and finish fights quickly.
Her ability to find comfort and to execute her task in the midst of chaos will be put to the test in a big way — Kaaze signed a professional MMA contract with Invicta Fighting Championships last week that will bump her from the amateur ranks in which she tallied a 7-1 record.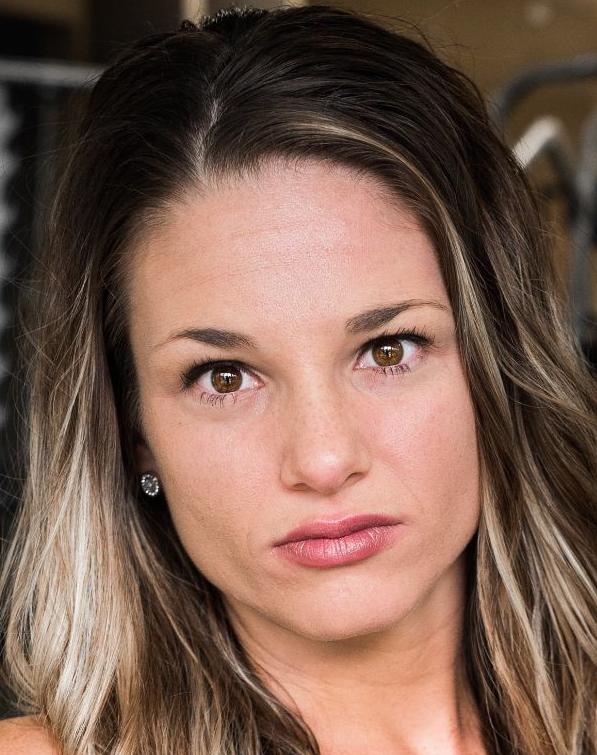 Invicta FC is a women-only MMA promotion that has become a key supplier of female talent for the top brand in the sport, Ultimate Fighting Championship. Invicta FC's events are broadcast on the UFC's streaming service UFC Fight Pass, and are often held in Kansas City, Mo.
"It doesn't feel real, to be honest," Kaaze said of the deal during a phone interview Monday. "I was raised that if you want something, you work for it. When I found MMA and got into it, it's all I think about, it's what I dream about. I wake up thinking about training and what I can do to get better."
Many fighters wouldn't take the leap Kaaze (formerly Nickelatti) is taking.
They'd make their professional debuts in smaller promotions and then try to make the move up to larger stages. But, the way Kaaze sees it, taking risks is what got her to this point, so why not go for it?
"I feel like I'm different," Kaaze said. "I work well under pressure. I work better and train better with that pressure on me. I don't necessarily bring it with me once I'm in the cage or anything, but I love the organized chaos around it all."
Kaaze, who lives in the Twin Cities area, got into the sport after watching UFC events. She's become a mainstay at 3 River Throwdown events in the Coulee Region, attracting a big crowd of hometown fans and stacking up wins in her wake.
You have free articles remaining.
Register for more free articles.
Stay logged in to skip the surveys.
She's riding a six-fight win streak that includes wins by TKO or KO in her last three bouts. Her knockouts have produced some of the biggest highlights in 3 River Throwdown history, and she got on Invicta FC's radar a little over a year ago.
Those scouts have seen Kaaze rip through opponents and come out relatively unscathed. She's fought twice this year, including what proved to be her final amateur bout at April's 3 River Throwdown event.
The flyweight (125 pounds) Kaaze signed a contract for four fights, and her manager is now working with the promotion on when her debut bout will be. She said she'd like to line something up for the fall, but is already getting her training in order to be ready when called upon.
"Even without fights scheduled, I'm always training. Now, training is going to get more strenuous," she said. "I'm looking forward to pro training more because once I do get a fight, I'll be able to tailor it more to (my opponent).
"When I do something, I want to go in 100 percent. You can't have one hand in and one hand out, and I'm definitely all the way in."
MMA holds a special meaning to Kaaze outside of a profession.
She met her husband, Nick, while both were training at Spartan MMA, a gym in the Twin Cities suburbs. She found a passion for the sport because it constantly tested her.
"What I love about MMA is that I'm never perfect," she said. "I'm such a perfectionist, and that can be a downfall in other ways of life, but I want to be perfect in MMA. I'm striving to be perfect even though I know I'll never be perfect."
But what MMA and this Invicta FC contract prove is that the sacrifices she's made to earn this shot were worth it.
She's missed events, missed out on travel opportunities so she could continue training, and put some relationships on the back-burner because of her commitment to the sport. But Kaaze said those sacrifices are worth it because of what she's gained from MMA.
"I'm a totally different person than I was. Everybody tells me that, even my co-workers," Kaaze said. "I'm a lot more confident. I know myself. I have found myself in MMA. Those struggles, the sacrifices are worth it because I've found myself."