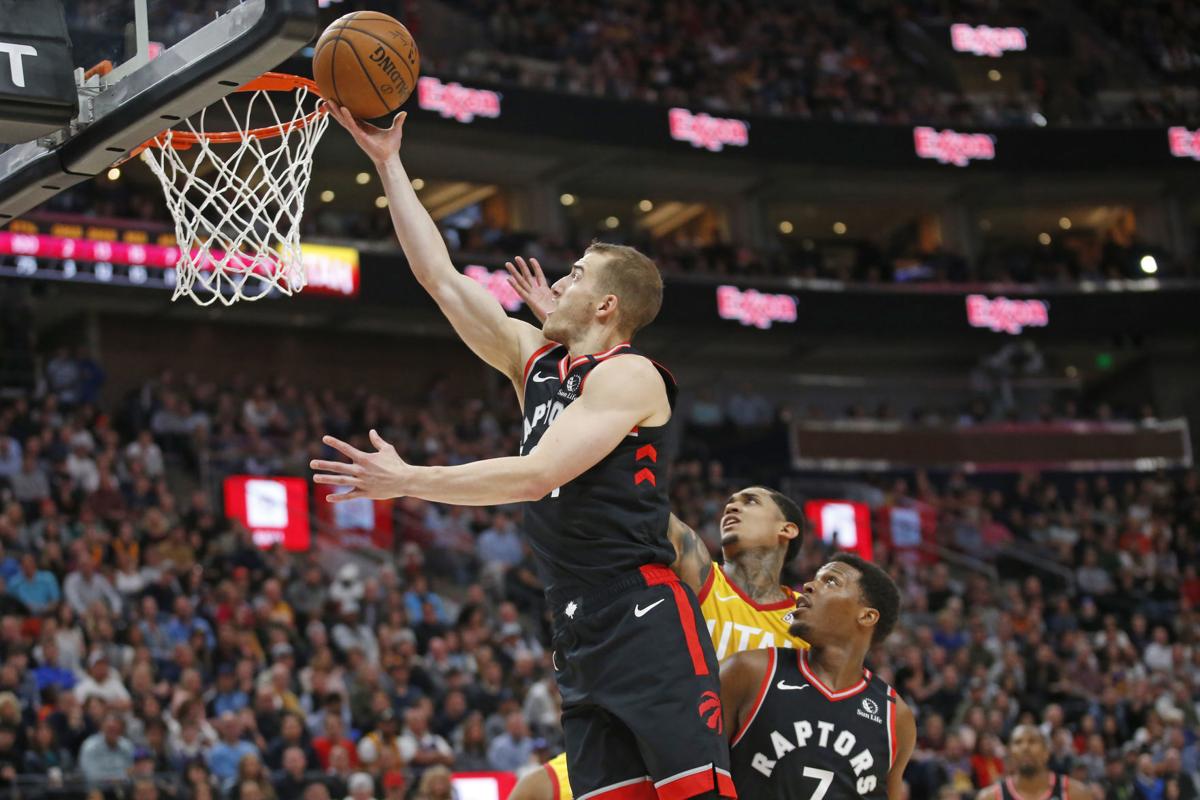 Matt Thomas has no idea how many jump shots he's taken during his 25-plus years of life.
What used to be his passion has become a profession.
What Thomas perfected on basketball courts in Onalaska and throughout the Coulee Region and on a four-year stop with Iowa State University has turned into a career with the Toronto Raptors.
It took a fierce commitment to making the dream happen, and the Onalaska High School graduate turned his shot into a career that could produce millions of dollars.
Thomas, a 6-foot-4 shooting guard, probably couldn't make an accurate guess as to how many shots he has hoisted at a basket during his lifetime. Hundreds at a time, multiple times a day, a dozen times a week for more than two decades adds up.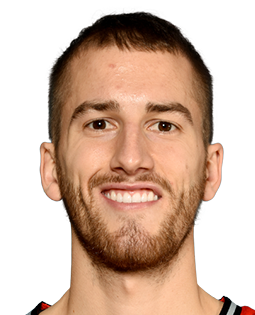 But the NBA rookie knows exactly how many shots he has taken since March 11.
No anticipation of watching that first shot swish through the hoop and no pressure of making sure the last one does the same an hour or two later. With the NBA shut down because of the COVID-19 coronavirus pandemic, so is Thomas and all of his peers.
"I haven't gone this long without shooting a ball in a basket or being in a gym," Thomas said from his Toronto apartment, "for as long as I can remember."
Thomas and the Raptors, who are 46-18 and lead the second-place Boston Celtics by three games in the Atlantic Division, were among the first in the North American sports world to have to deal with the pandemic.
Toronto played at Utah on March 9 — beating the Jazz 101-92 — before returning home from a road trip that started with games against Denver, Phoenix, Golden State and Sacramento before concluding in Salt Lake City.
Utah's Rudy Gobert tested positive for the coronavirus on March 11, and the league suspended play on March 12.
Thomas and his traveling party were tested after the Gobert news and quarantined for 14 days.
"The whole travel party, I think it was about 11 o'clock that night, went to the hospital in Toronto and got tested and got swabs done," said Thomas, who tested negative. "Not everyone in the travel party was quarantined, but players who played in that (Utah) game were for sure.
"It was 14 days of not leaving your apartment or wherever you were staying."
Thomas played against the Jazz and scored nine points to go with three rebounds and a steal in about 12 minutes of court time. He was able to use the team's training facility the next two days before the quarantine.
"I have a ball," Thomas said. "I'm doing some visualization stuff and concentrating on a basket for the shot to go into.
Staying fit, though, isn't much of a battle with so much downtime. Once facilities were closed by the league, Thomas said the Raptors made sure players had what they needed in their homes.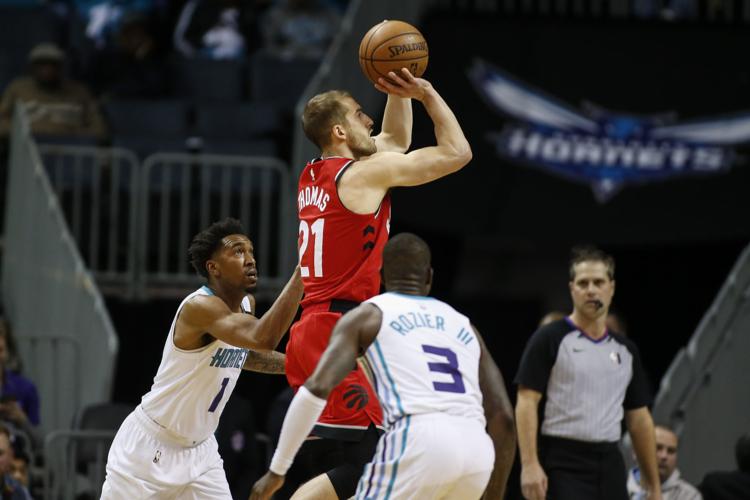 "They were really good about getting equipment to us while we were in isolation," said Thomas, who is averaging 4.5 points and 1.5 rebounds with 46.7-percent 3-point shooting while playing nearly 10 minutes per game. "I have a weight bench, bar bells, bands and a stationary bike (at home)."
He can jump rope on a balcony or terrace of the downtown apartment he shares with his brother, Tony, or go for runs outside and concentrate on speed, agility, endurance and footwork. Thomas is able to do that by simply throwing on a hoodie and going about his business.
"I don't really get recognized a ton yet," he said. "With the (pandemic) situation, I also don't want to be recognized anyway."
There was talk, Thomas said, of one-on-one workouts with trainers and coaches when the season was suspended, but that vanished when facilities were shut down. Players could work with one coach for an allotted period of time, then move on to another to complete a workout.
"It was supposed to be one coach to one player ratio, and you would have a time slot to be there," he said, "but it was decided that that was too high of a risk."
Like anyone else during these times, Thomas is balancing working from home with other activities to get through the days of social distancing.
In addition to the three or four hours of training per day, he has been making the same phone calls and having the same video chats with with friends and family as most people are.
He said he also journals, meditates and tries his hand at some golf trick shots to keep busy when he isn't catching up on television shows that interest him.
Thomas was optimistic about the return of the season when asked, but there have been rumblings since that the league is trying to work out a way to officially end it. He said he understands the position the league finds itself in with other professional events extending the initial temporary stoppages that were announced.
"I think so," Thomas answered when asked if he thought the season would continue. "Selfishly, we've had a great season, and I'd like to get back on the court.
"But obviously, there are a lot more important things than basketball going on in the world, and I'll understand whatever decision is made. I'm just trying to stay mentally and physically ready for whatever happens."
Be the first to know
Get local news delivered to your inbox!