Packers QB Aaron Rodgers: From baby-faced draft pick to NFL MVP — in photos
Green Bay Packers quarterback Aaron Rodgers has come a long way from the fresh-faced California quarterback selected by the Packers with the 24th overall pick in the NFL Draft in 2005.
After backing up Brett Favre for three years, Rodgers became the team's starter in 2008 and ever since has shown himself to be one of the best quarterbacks in NFL history.
Rodgers has a ring from Super Bowl XLV (and was MVP of the game), has been the regular season MVP twice (2011, 2014), has been selected to the Pro Bowl seven times, became the fastest quarterback to ever reach 300 career touchdown passes and has set team and NFL records for a slew of other passer statistics.
Along the way, fans got a chance to watch him continue to grow, on and off the field. Here's a look back at the life and career of Aaron Rodgers.
2004-10-16: Aaron Rodgers draft prospect at Cal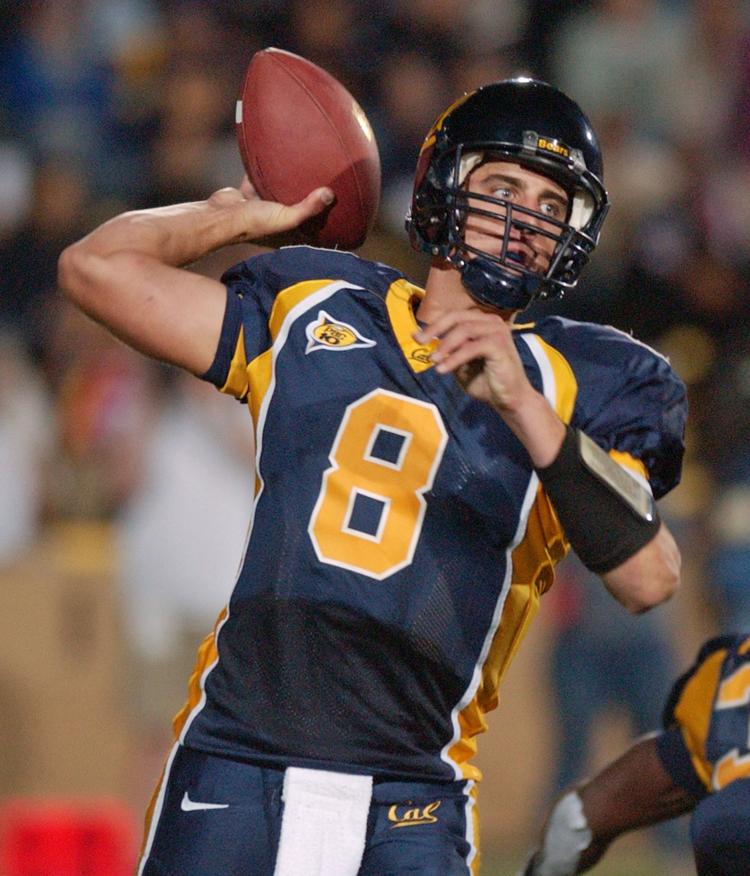 2005-04-22: NFL Draft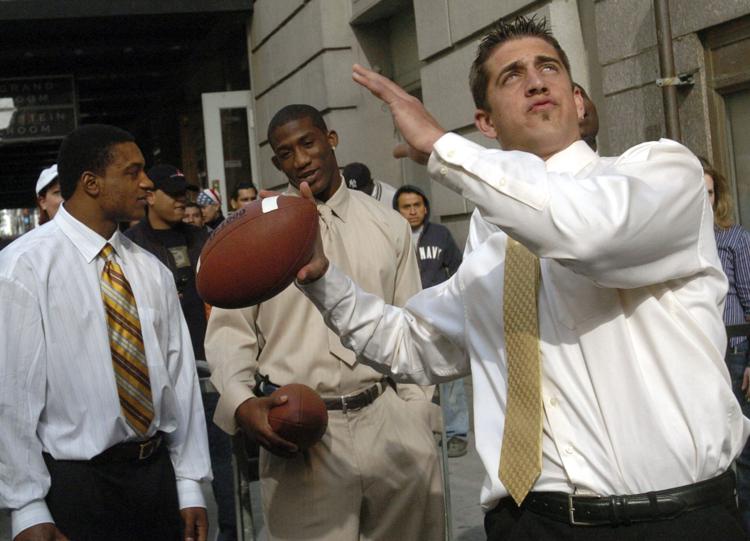 2005-04-22: NFL Draft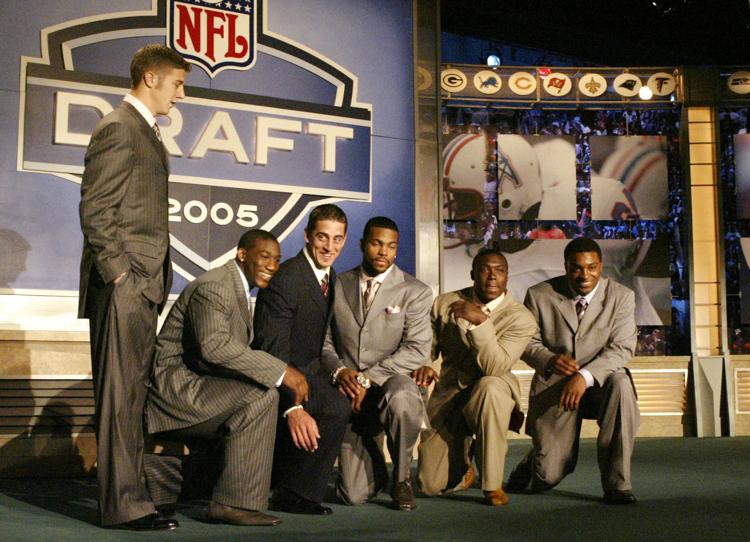 2005-04-22: NFL Draft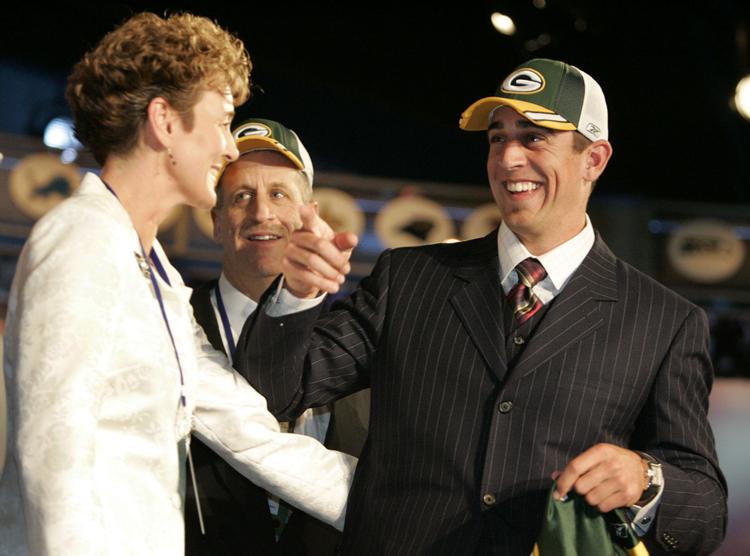 2005-04-22: NFL Draft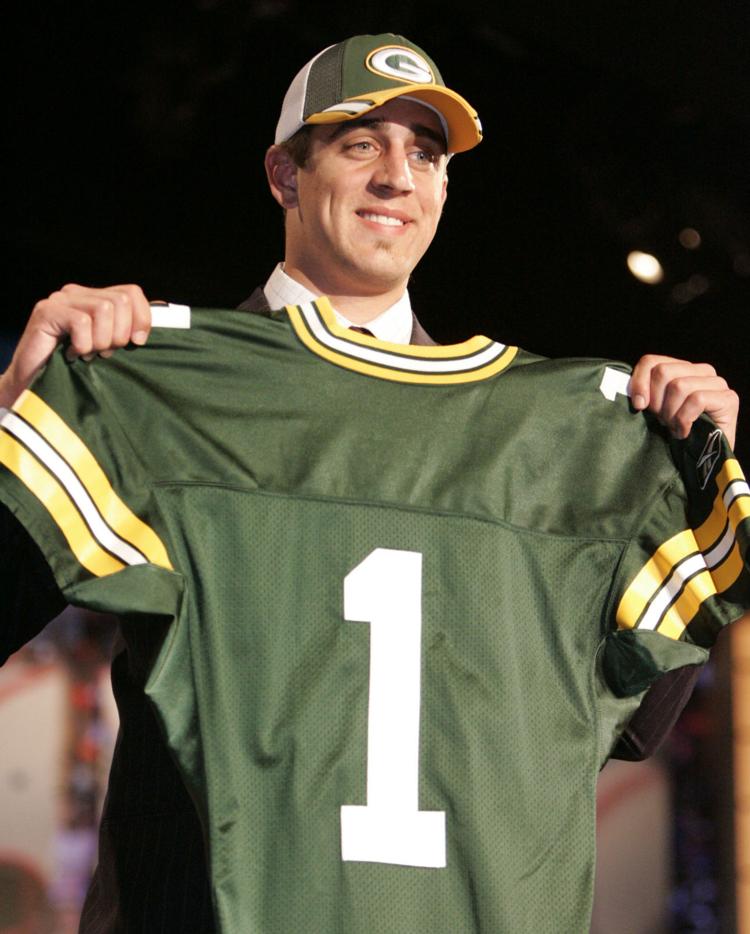 2005-04-22: NFL Draft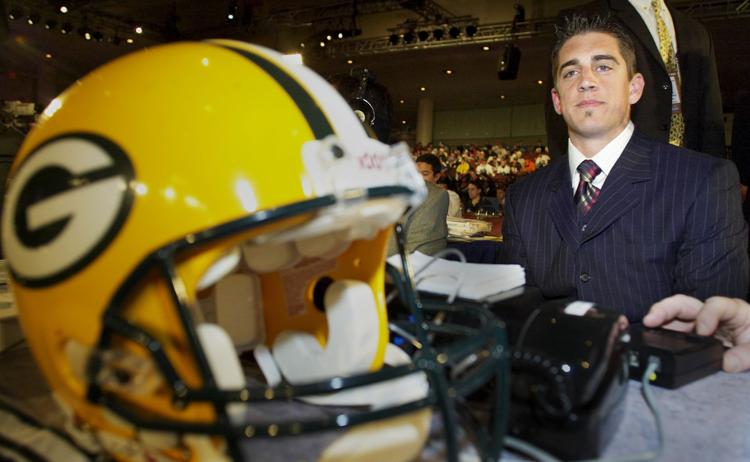 2005-04-23: NFL Draft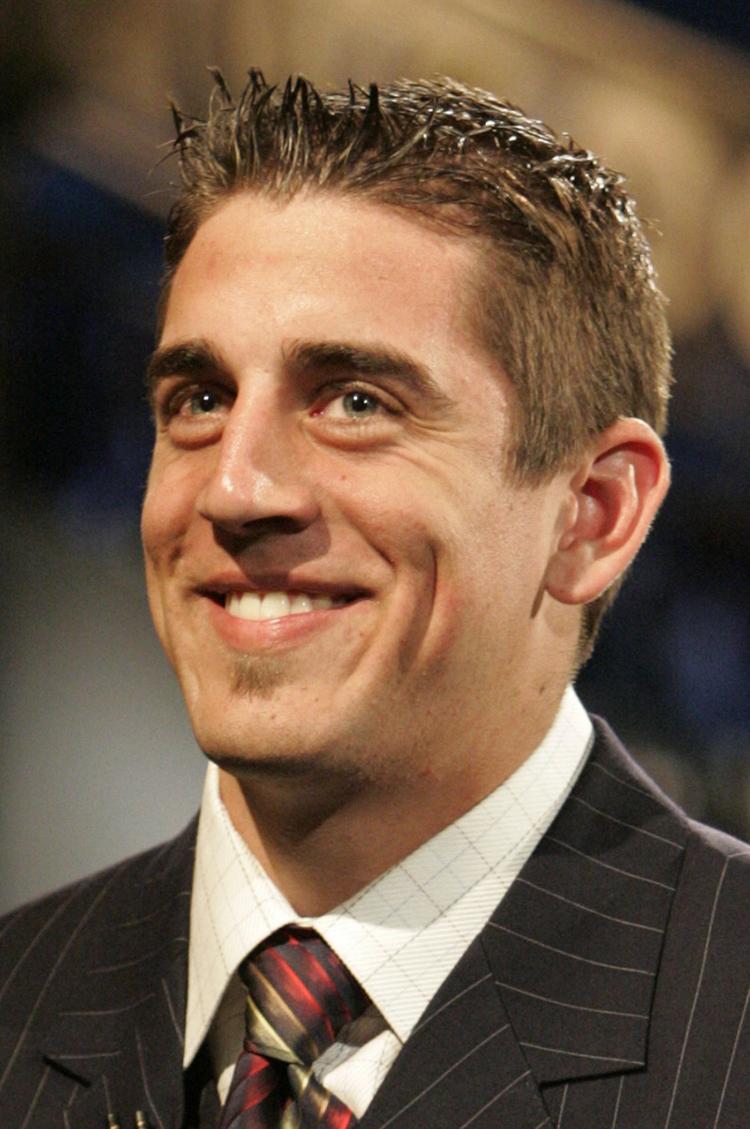 2005-04-24: Getting his number with Ted Thompson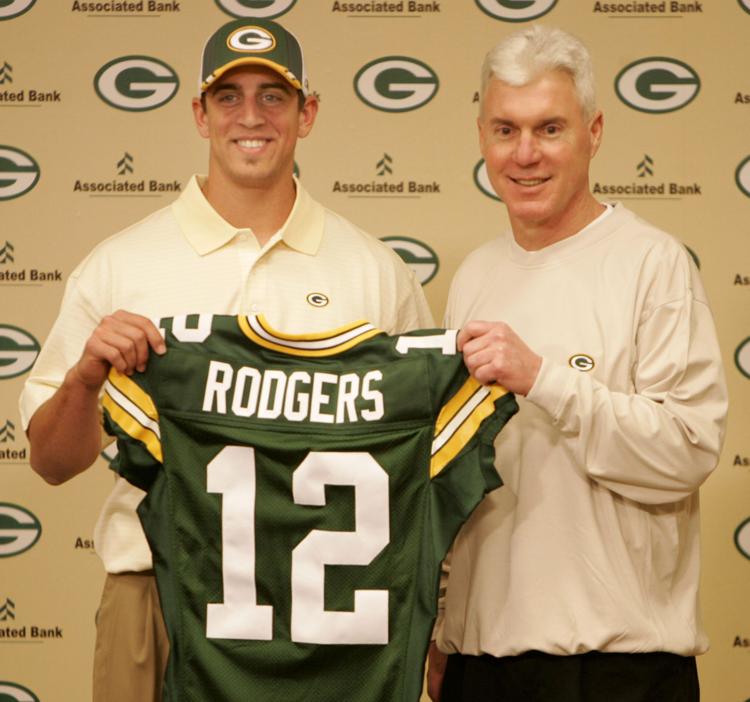 2005-04-24: Getting shown around Lambeau Field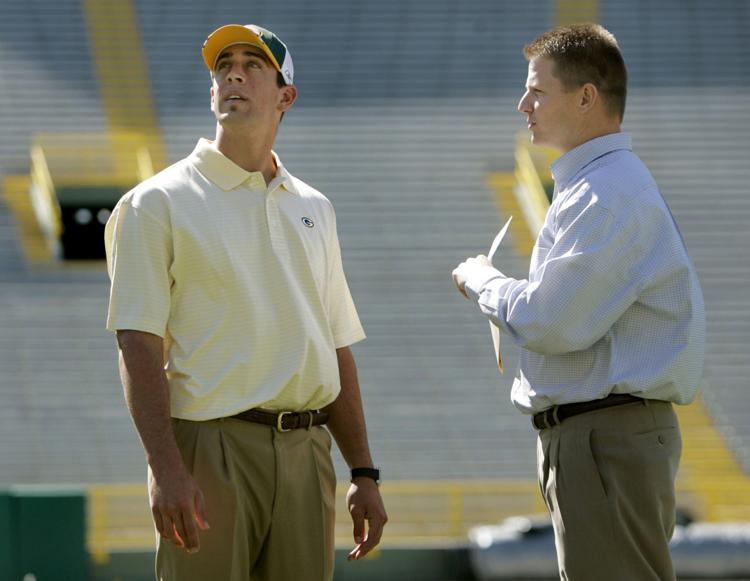 2005-04-29: Mini camp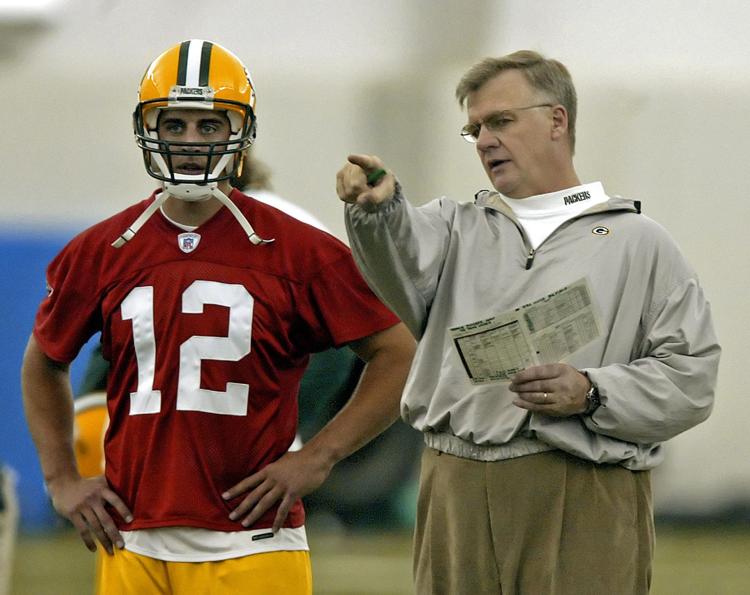 2005-06-01: Mini camp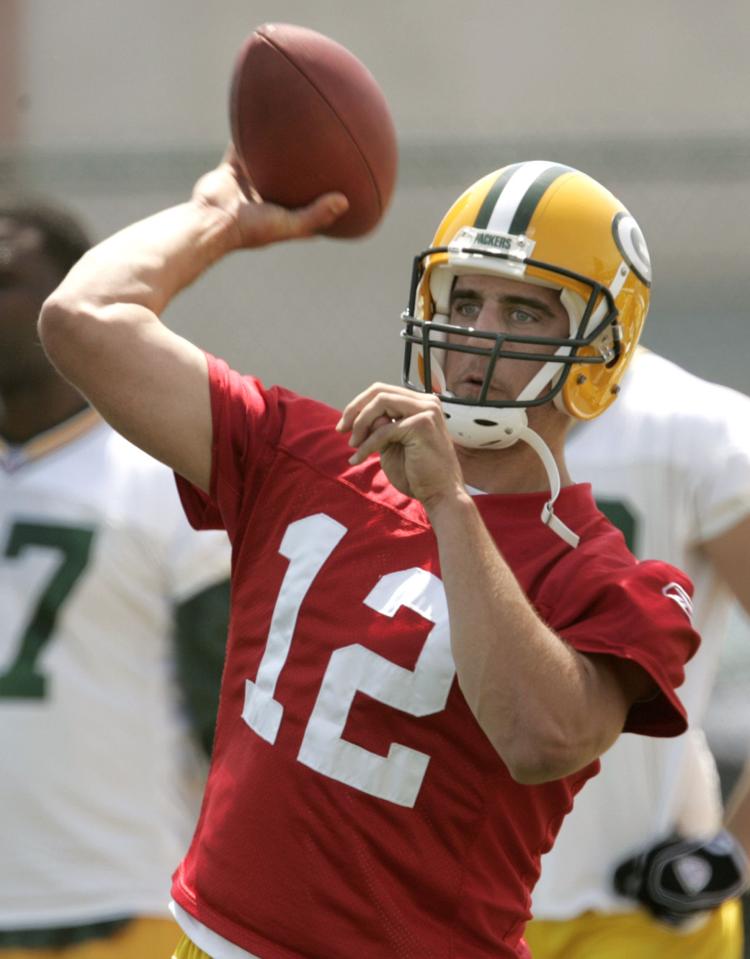 2005-07-31: Biking to training camp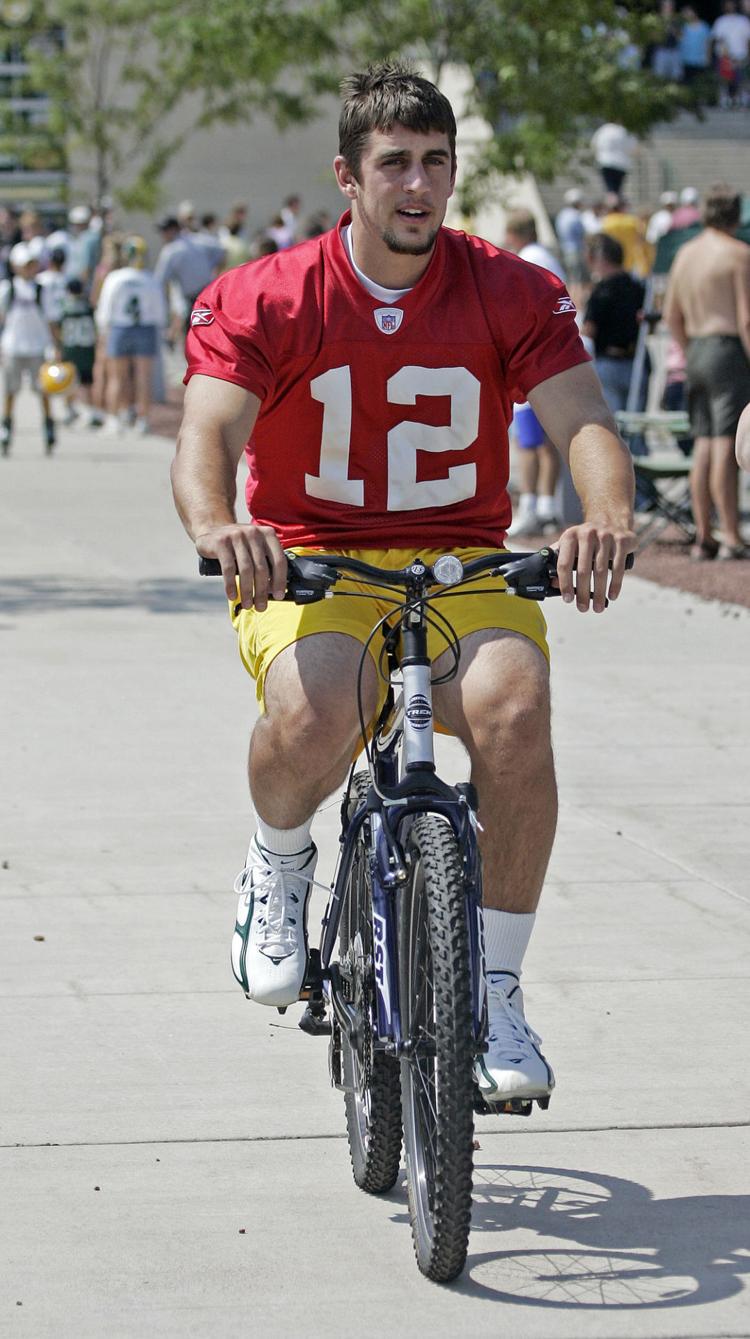 2005-12-19: at Baltimore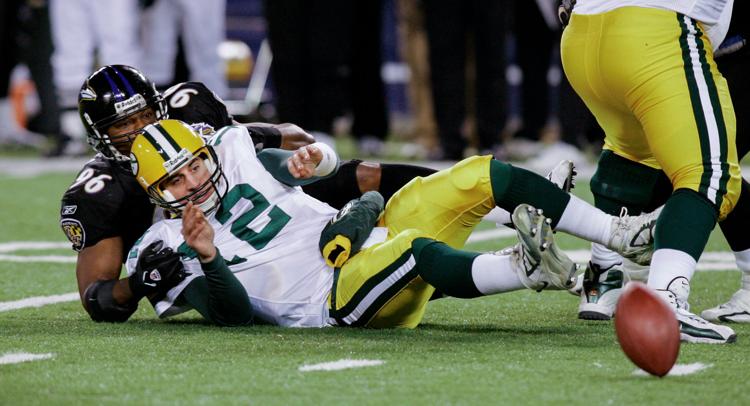 2006-11-19: vs. New England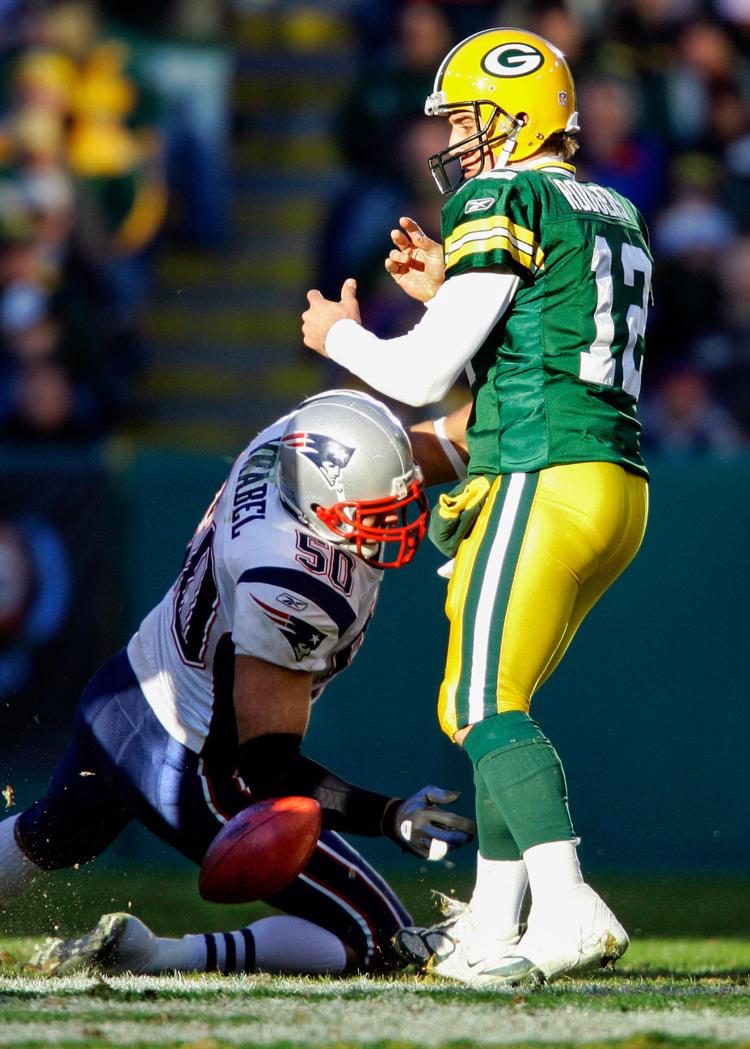 2007-11-29: at Dallas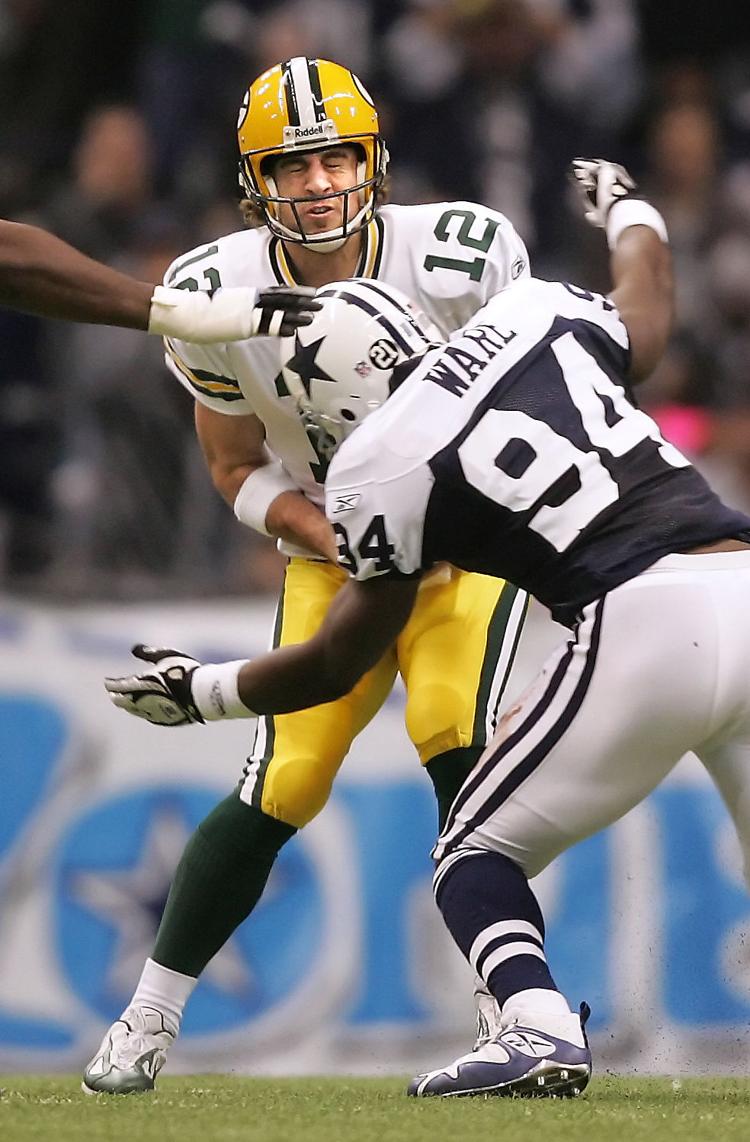 2007-11-29: at Dallas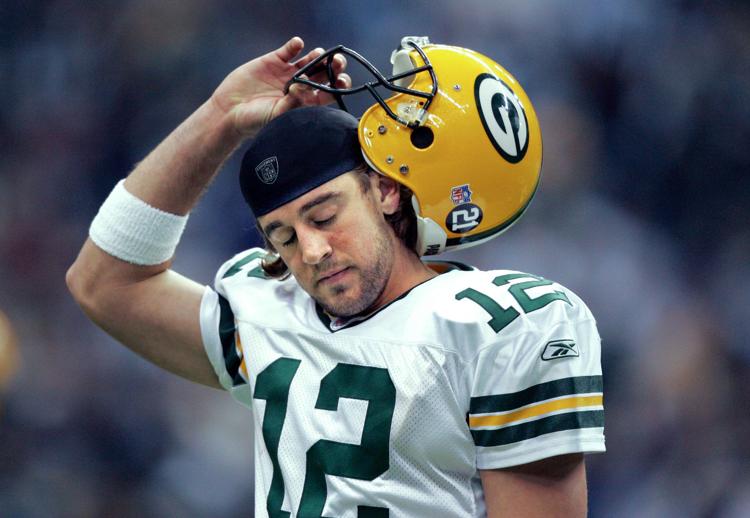 2007-11-29: at Dallas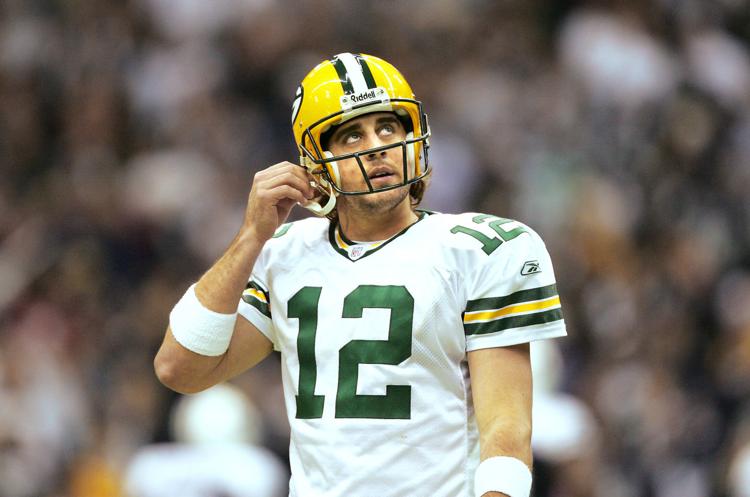 2008-09-08: Lambeau Leap vs. Minnesota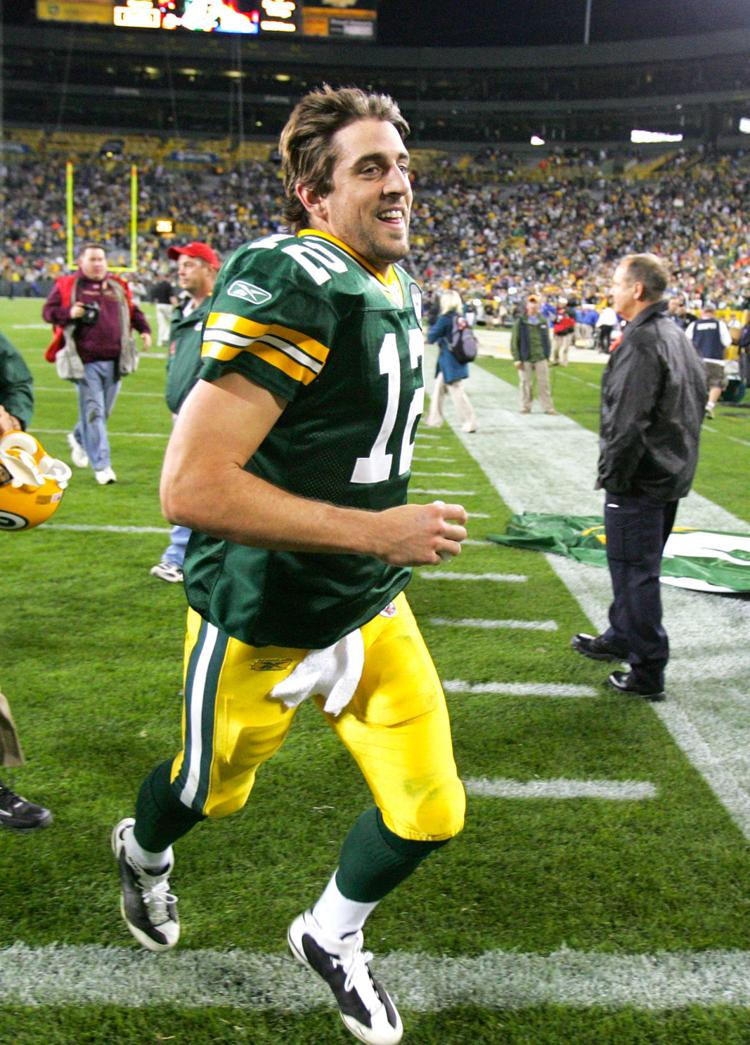 2008-09-08: Lambeau Leap vs. Minnesota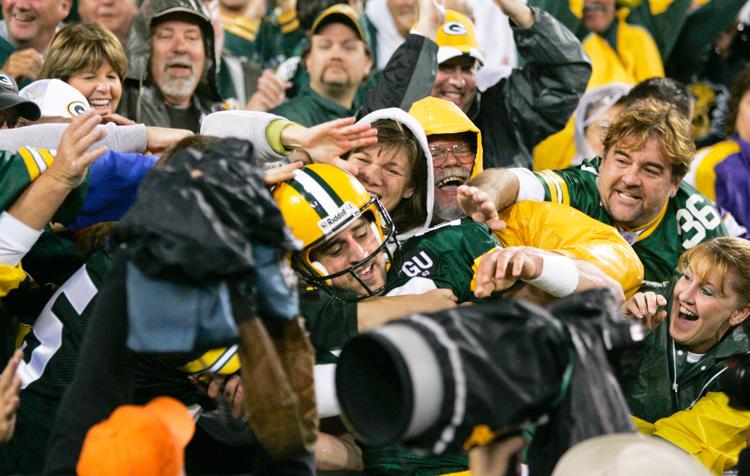 2008-09-27: vs. Tampa Bay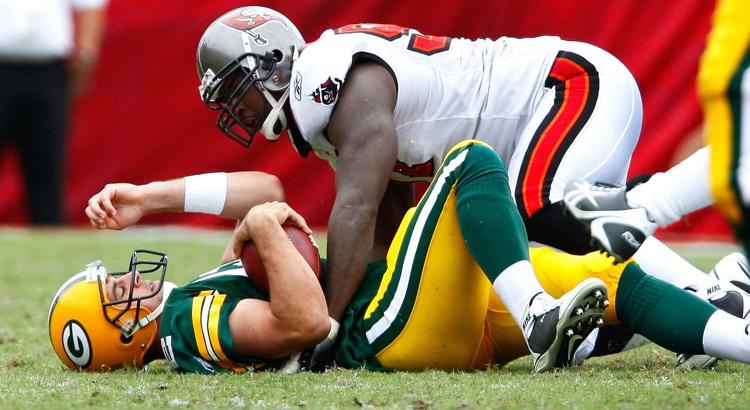 2008-10-05: vs. Atlanta
2008-10-12: at Seattle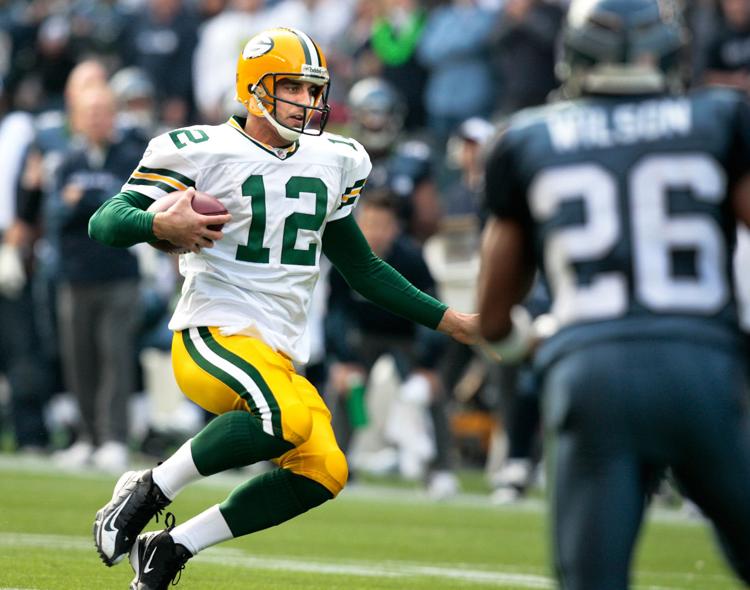 2008-11-09: at Minnesota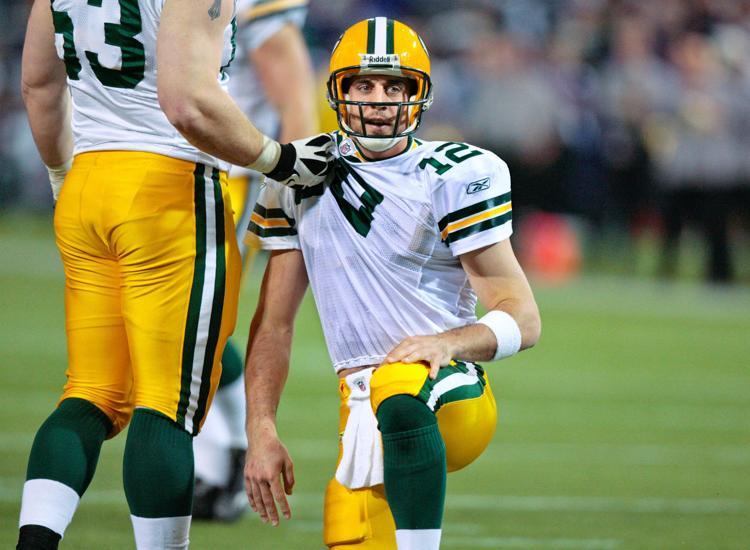 2008-11-16: vs. Chicago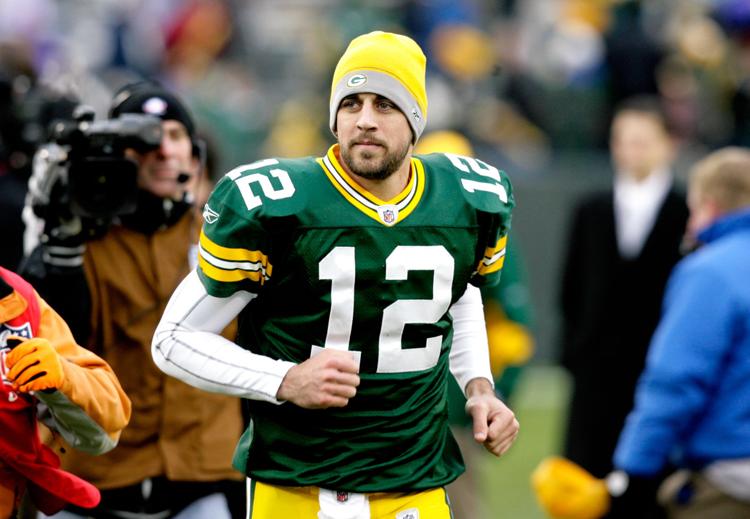 2008-11-24: at New Orleans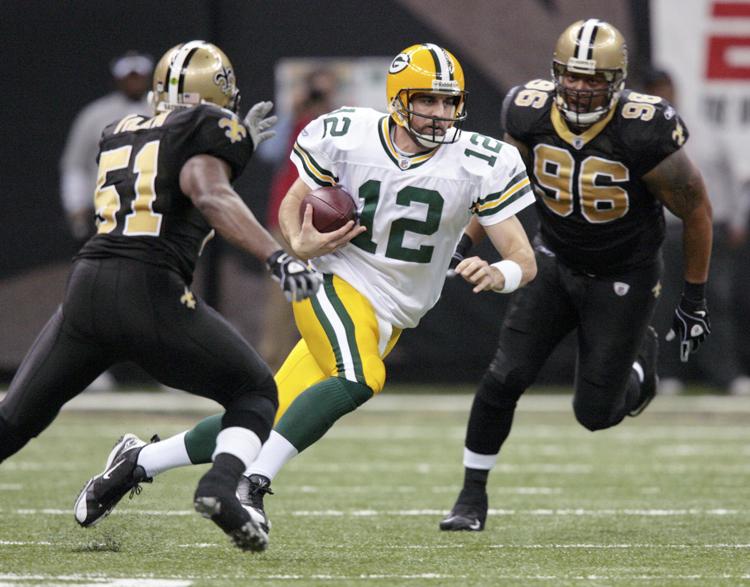 2008-11-30: vs. Carolina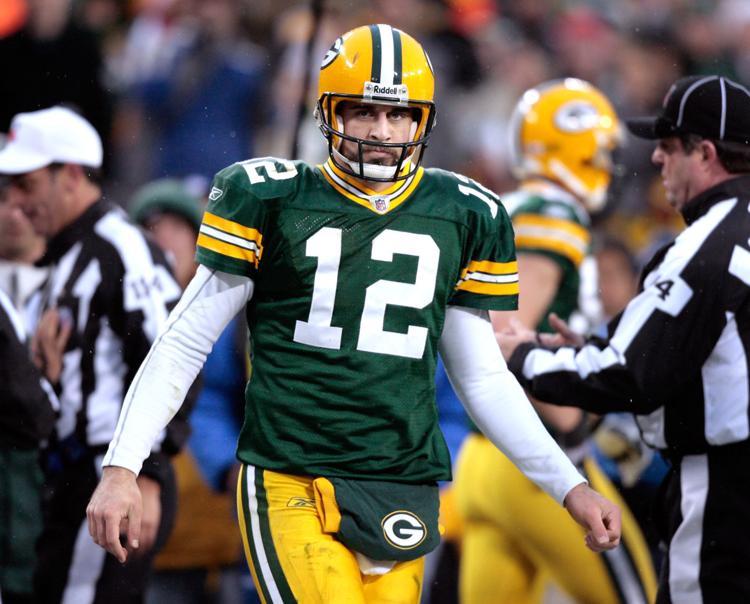 2008-12-28: vs. Detroit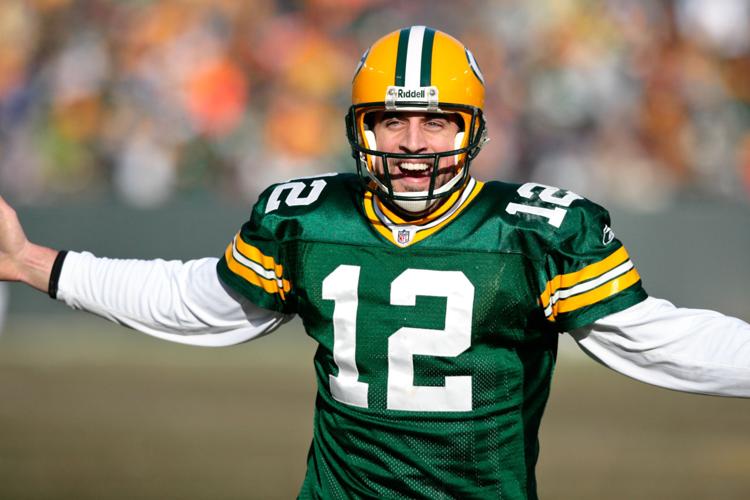 2009-09-13: vs. Chicago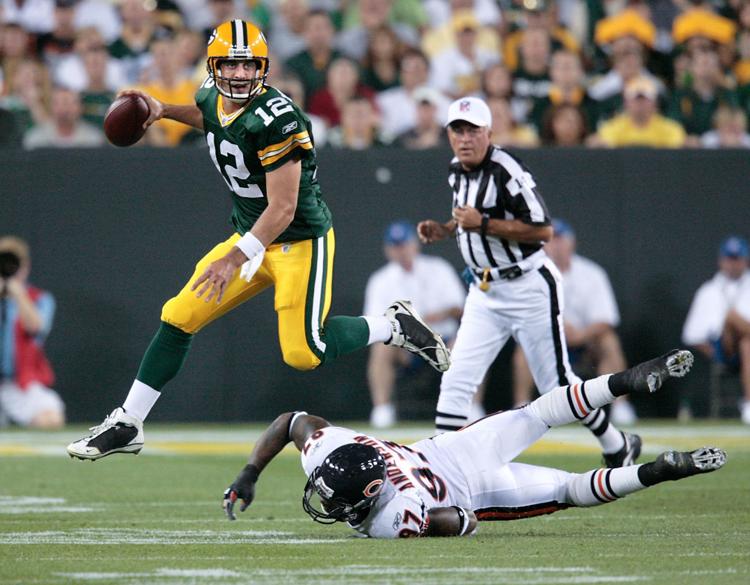 2009-09-20: vs. Cincinnati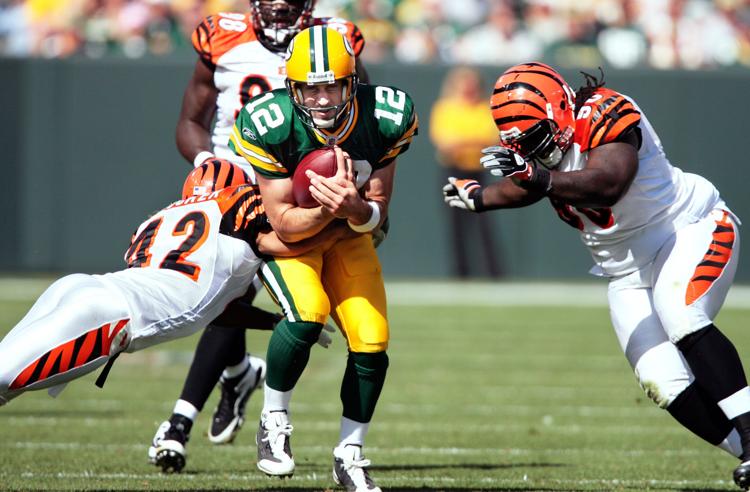 2009-10-06: After losing to Brett Favre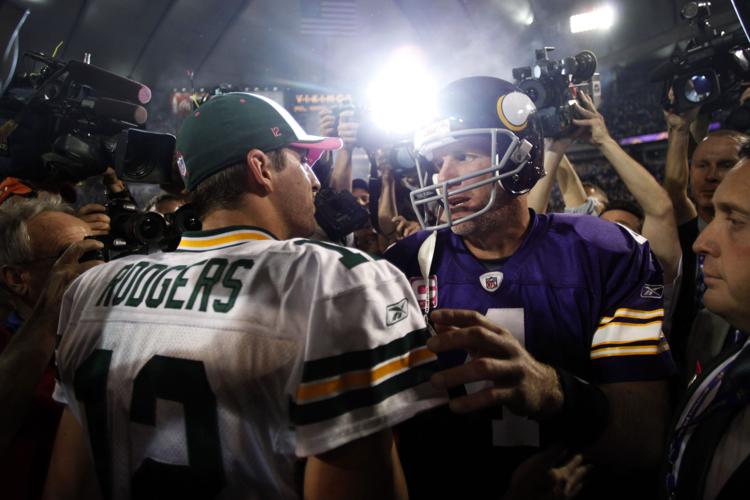 2009-10-18: vs. Detroit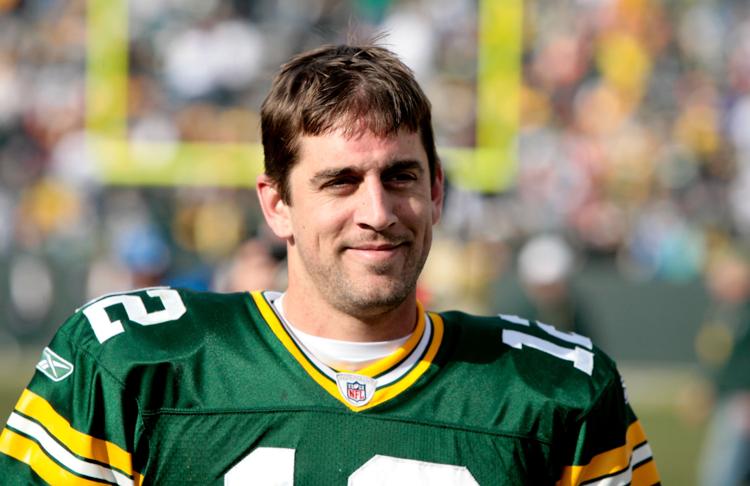 2009-11-01: vs. Minnesota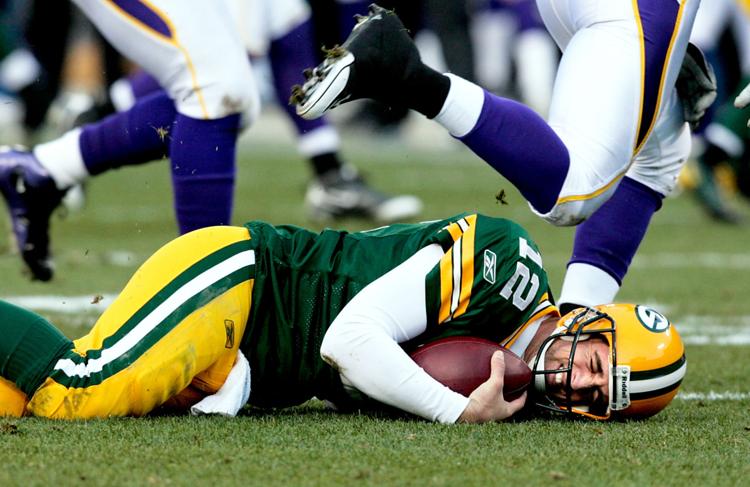 2009-11-15: vs. Dallas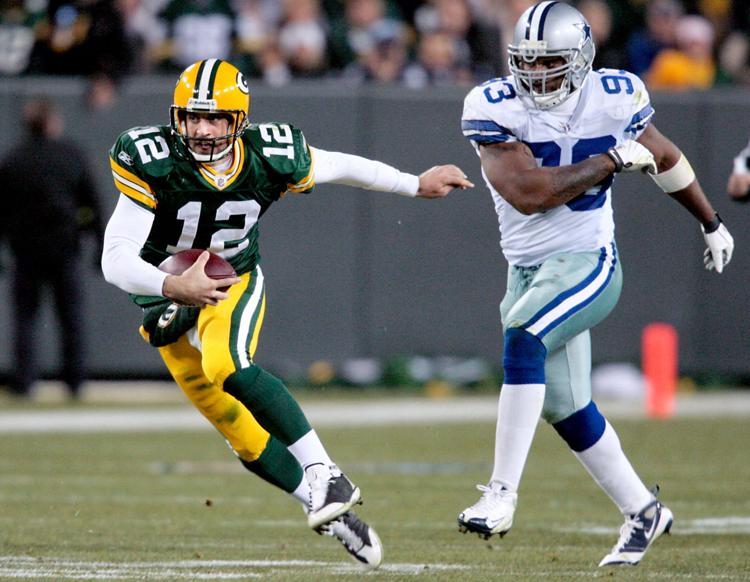 2009-11-22: vs. San Francisco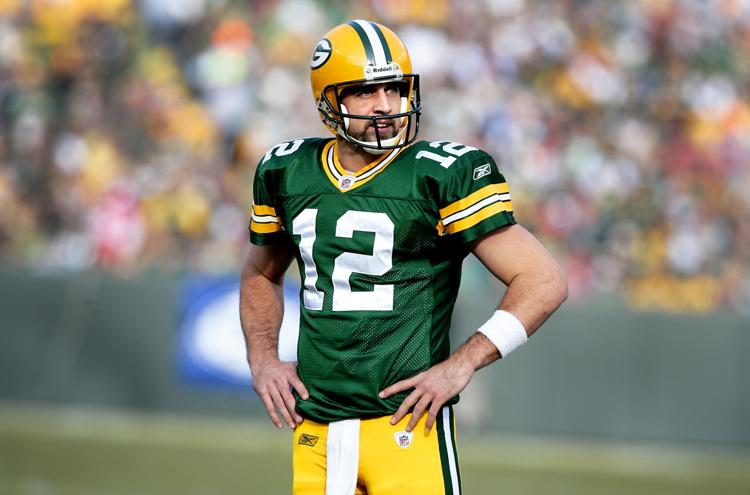 2010-10-17: vs. Miami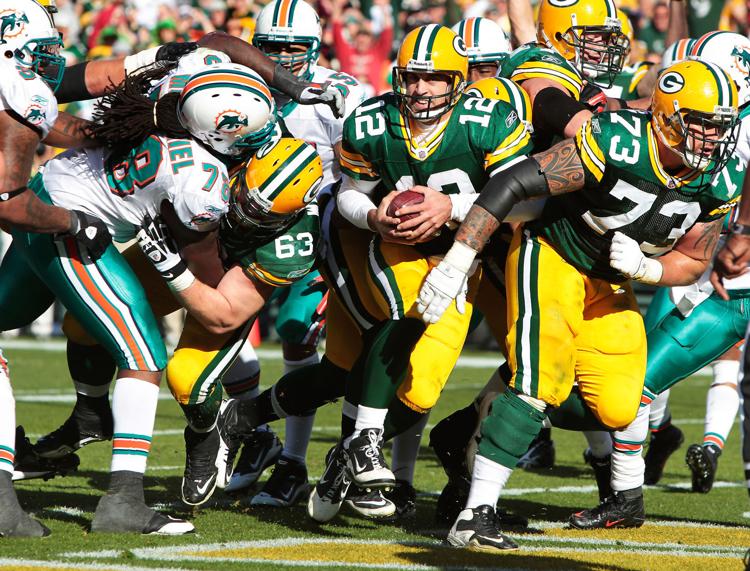 2010-10-24: After beating Brett Favre and the Vikings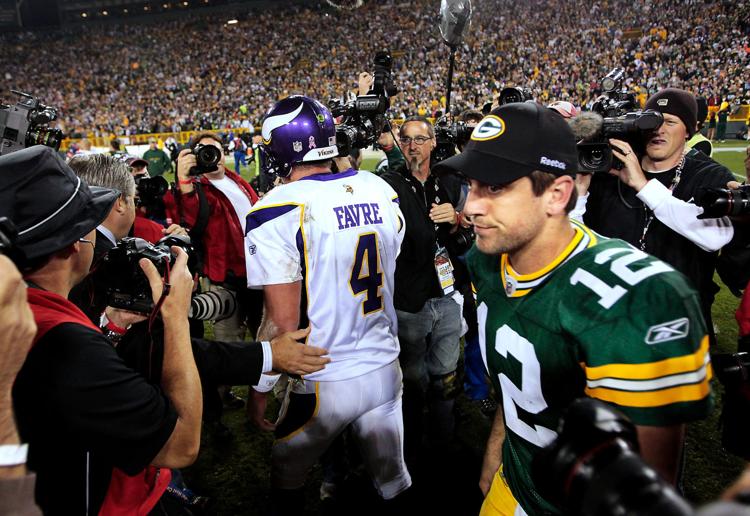 2010-11-07: vs. Dallas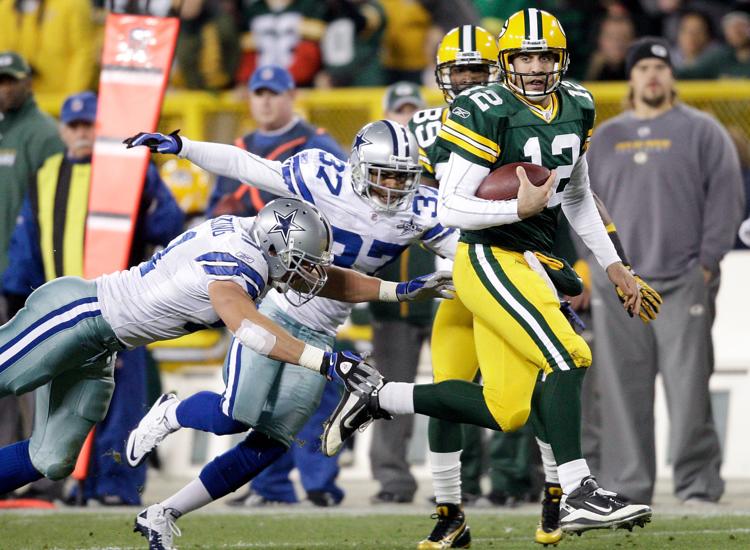 2010-12-26: vs. New York Giants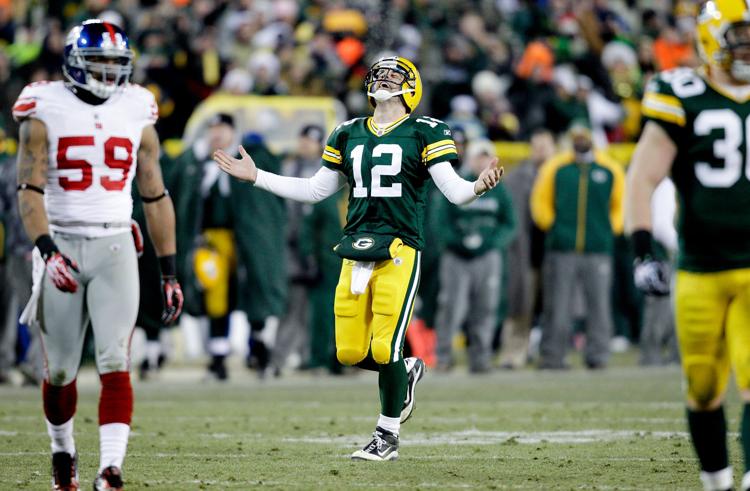 2010-12-26: vs. New York Giants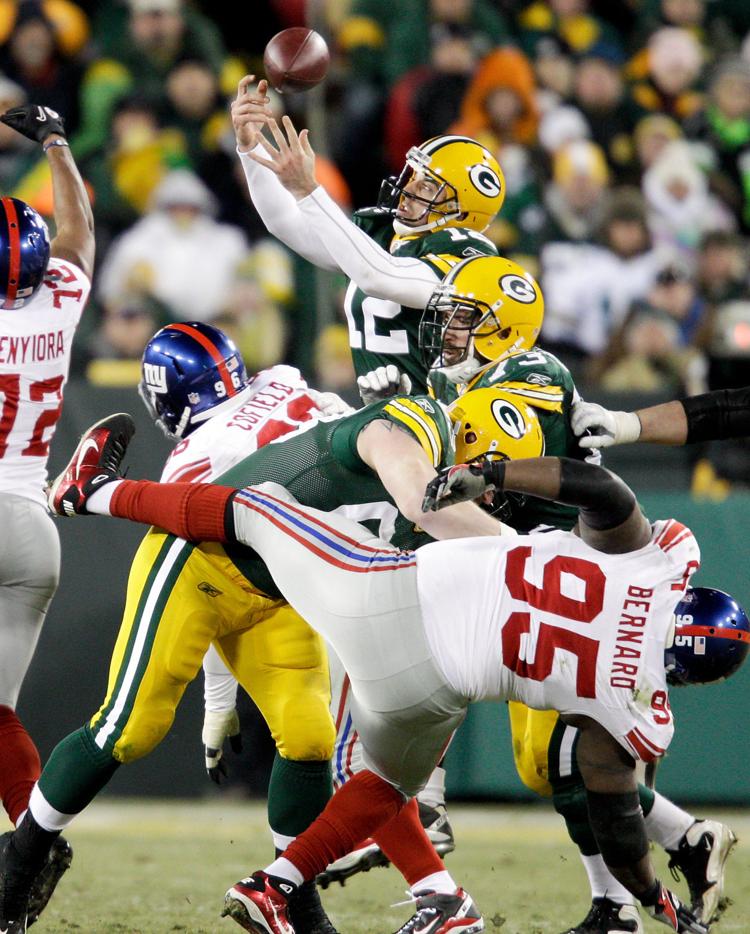 2010-12-26: vs. New York Giants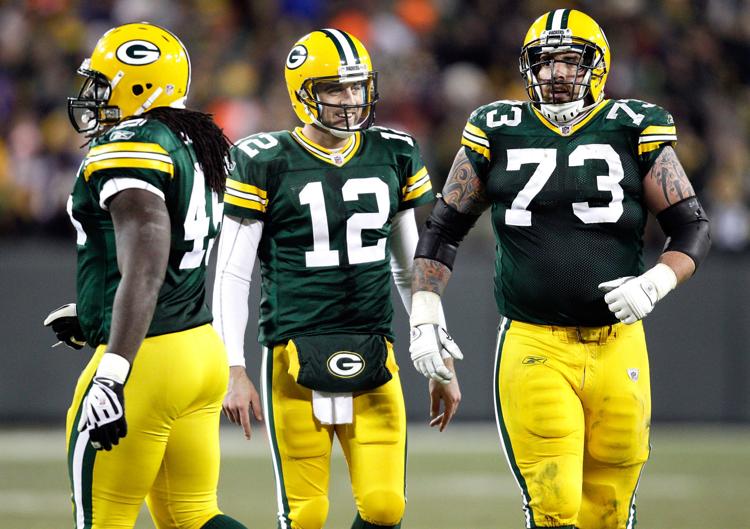 2010-12-26: vs. New York Giants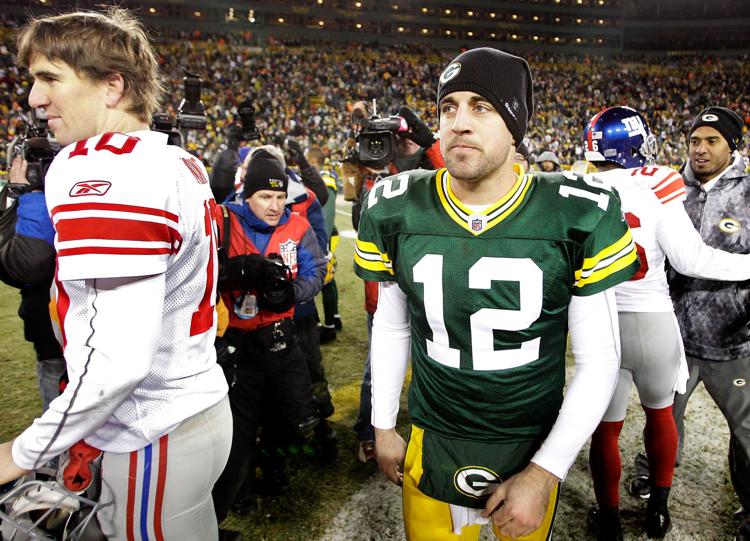 2011-01-02: vs. Chicago
2011-01-02: vs. Chicago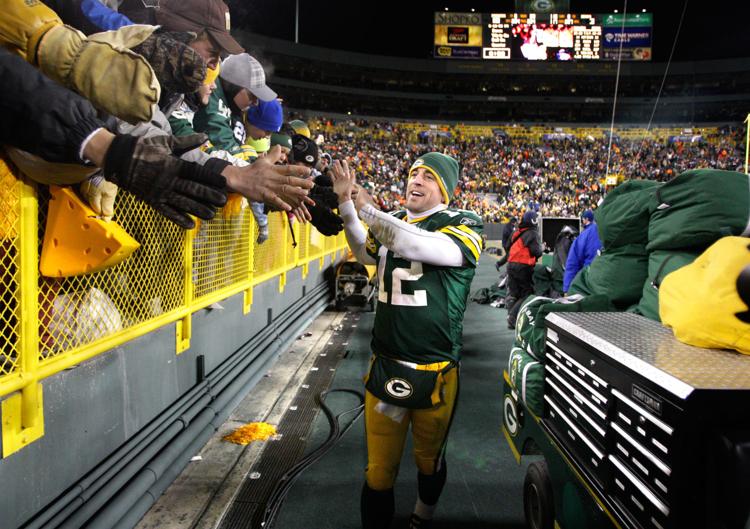 2011-01-15: at Atlanta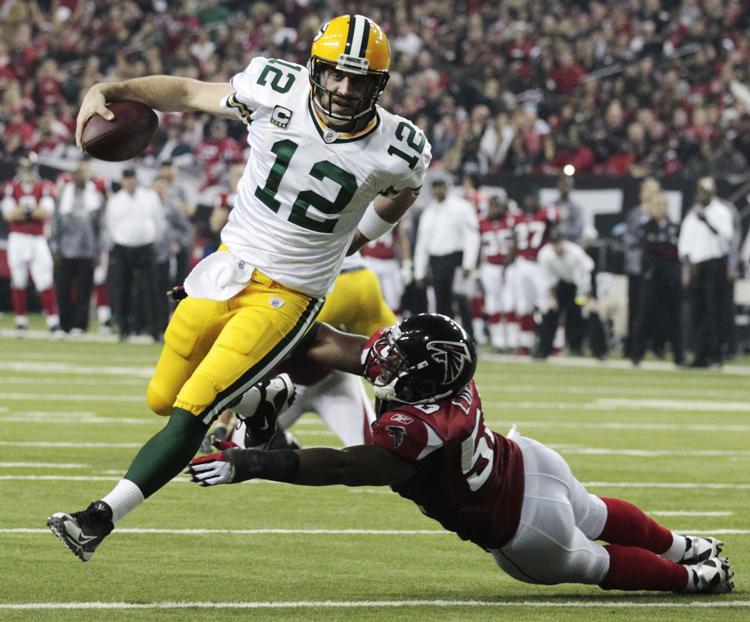 2011-01-23: at Chicago in the NFC Championship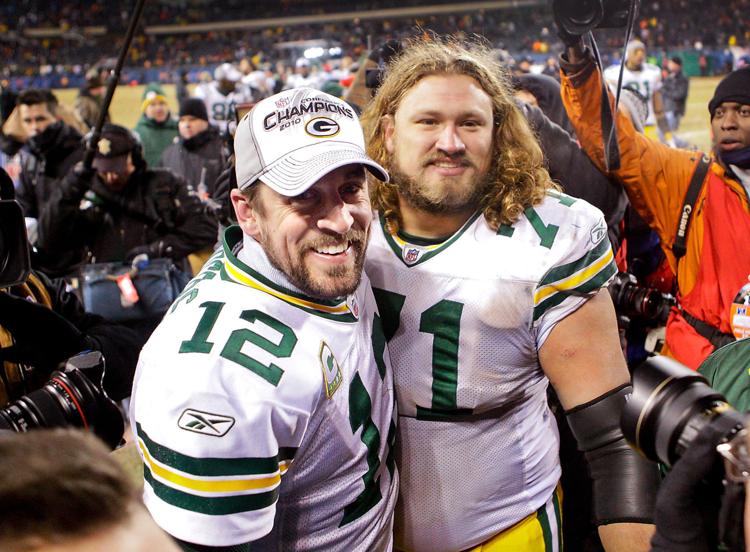 2011-01-31: Arriving for Super Bowl XLV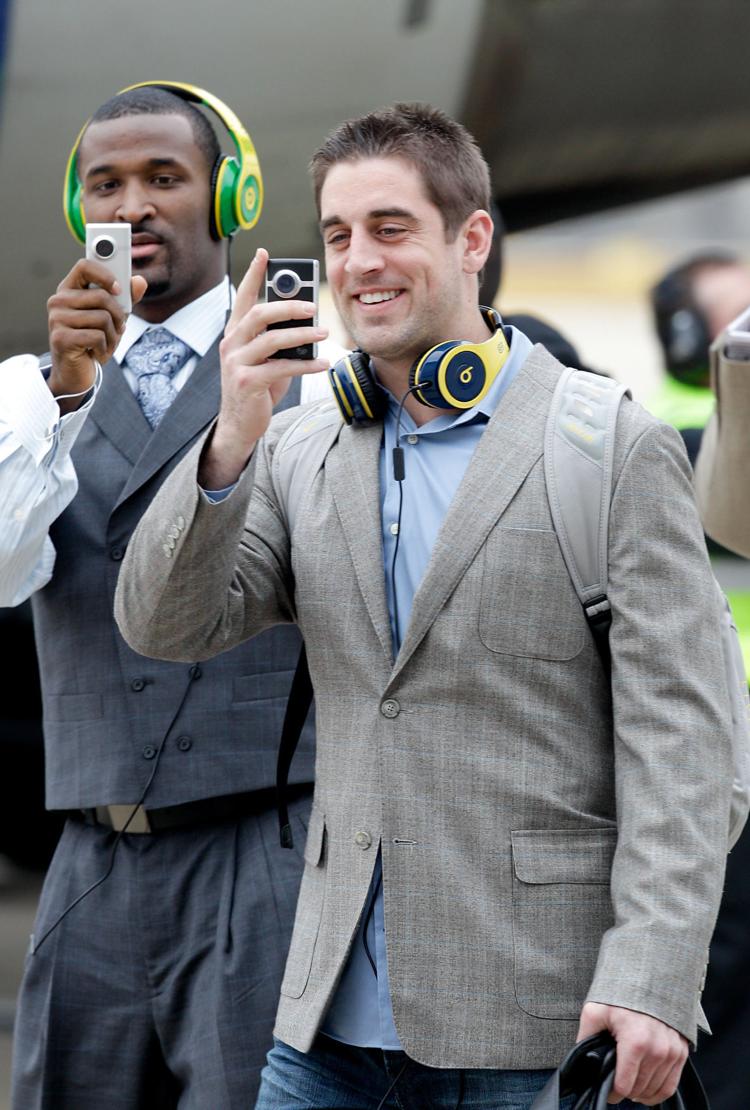 2011-02-01: Super Bowl XLV media day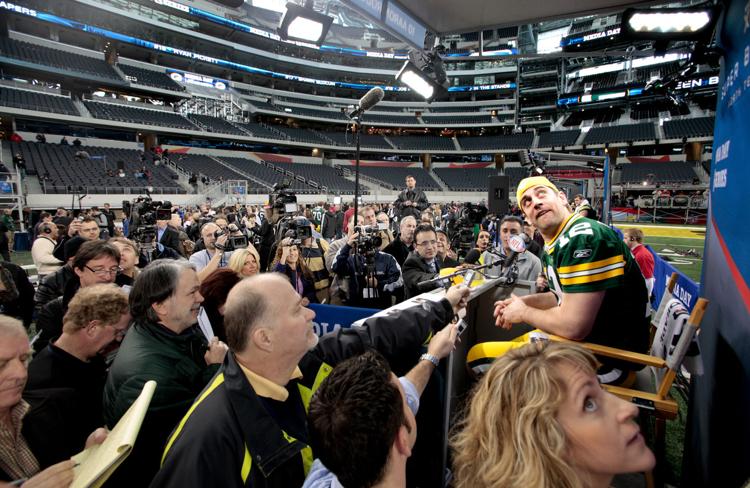 2011-02-01: Super Bowl XLV media day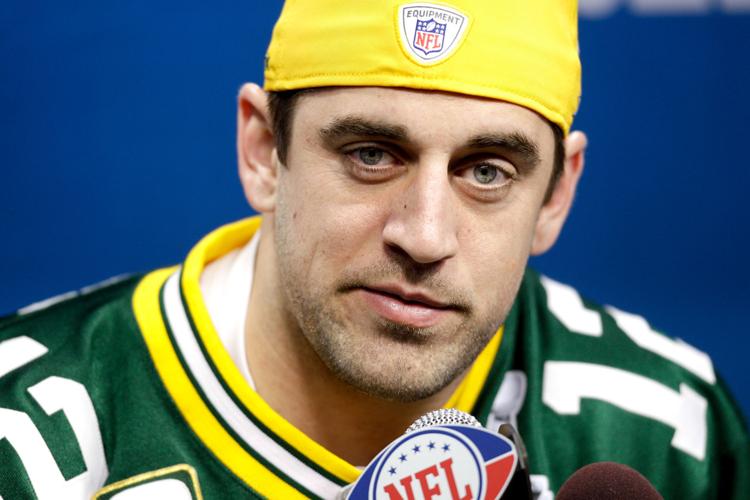 2011-02-07: NFL MVP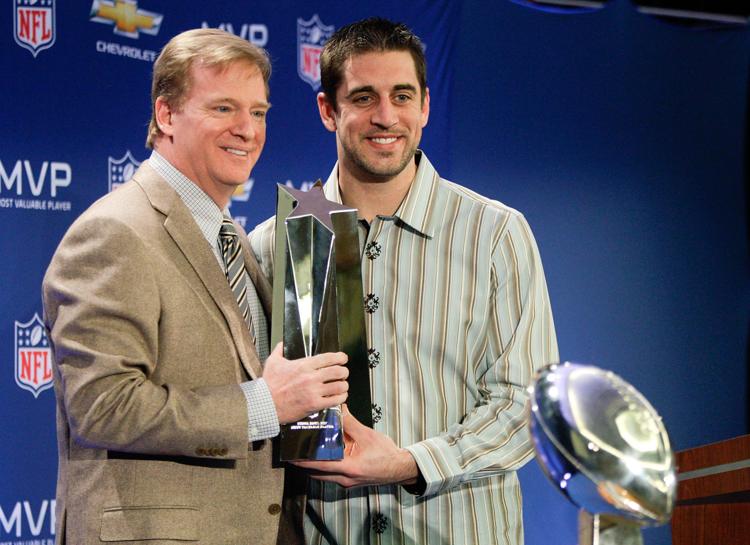 2012-07-29: Super Bowl XLV champion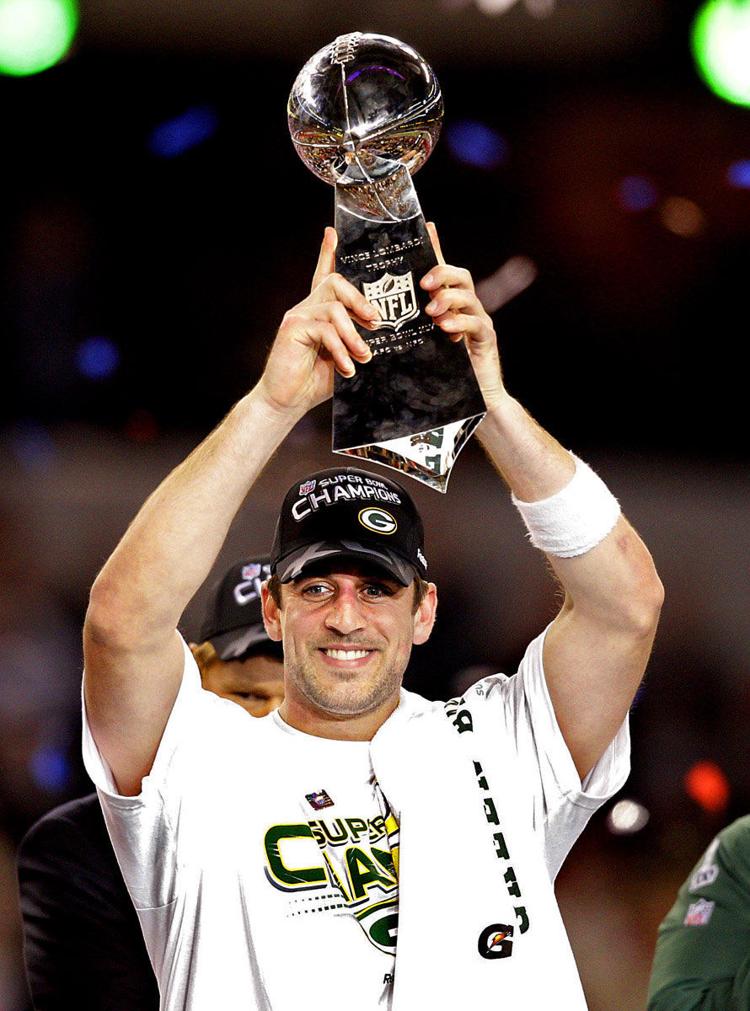 2012-07-29: Super Bowl XLV media day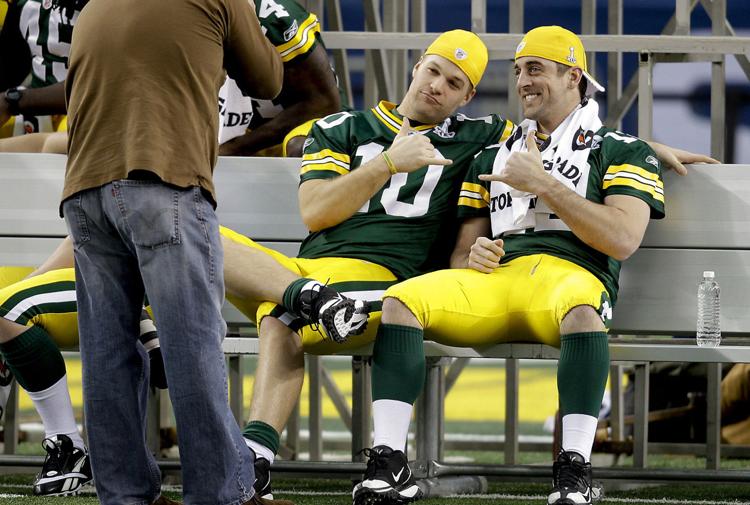 2013-09-15: vs. Washington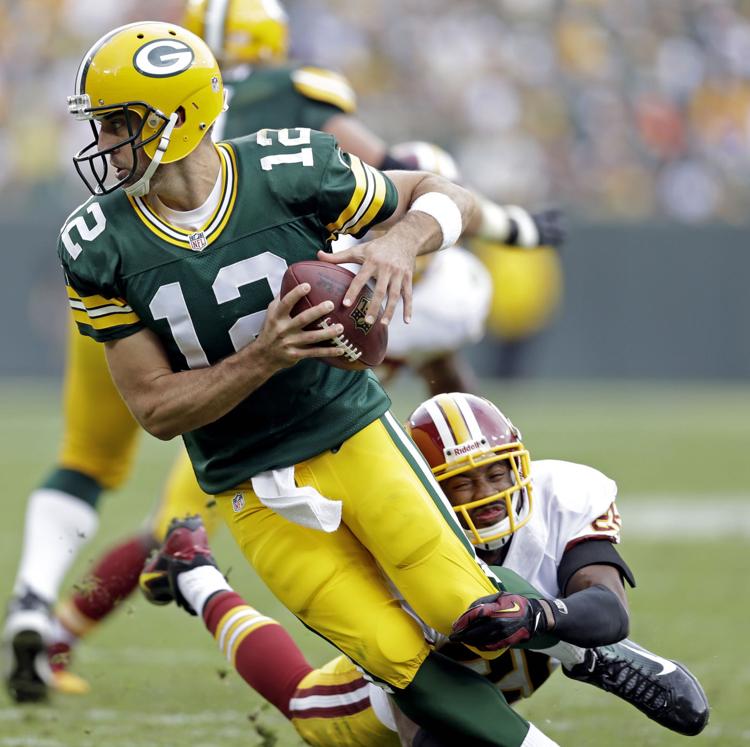 2013-09-15: with the fans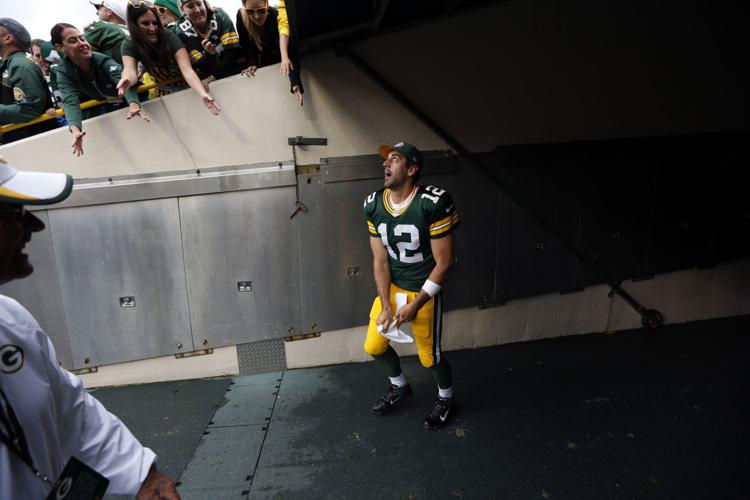 2014-12-08: Heading into the locker room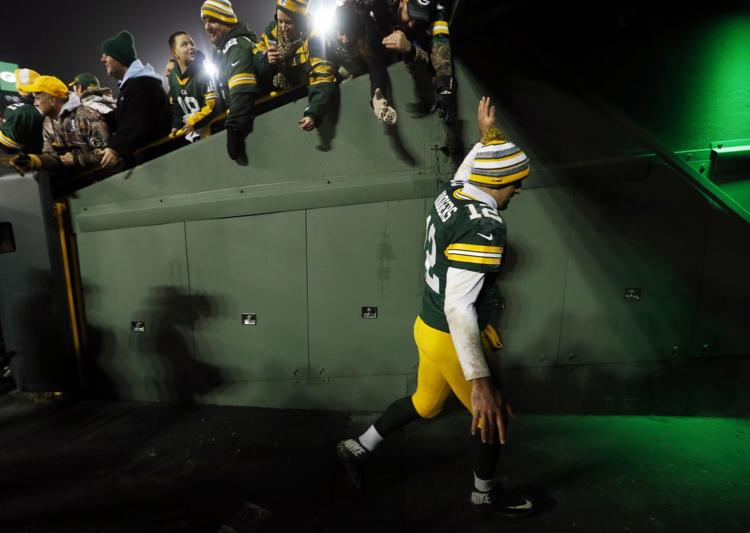 2015-09-28: vs. Kansas City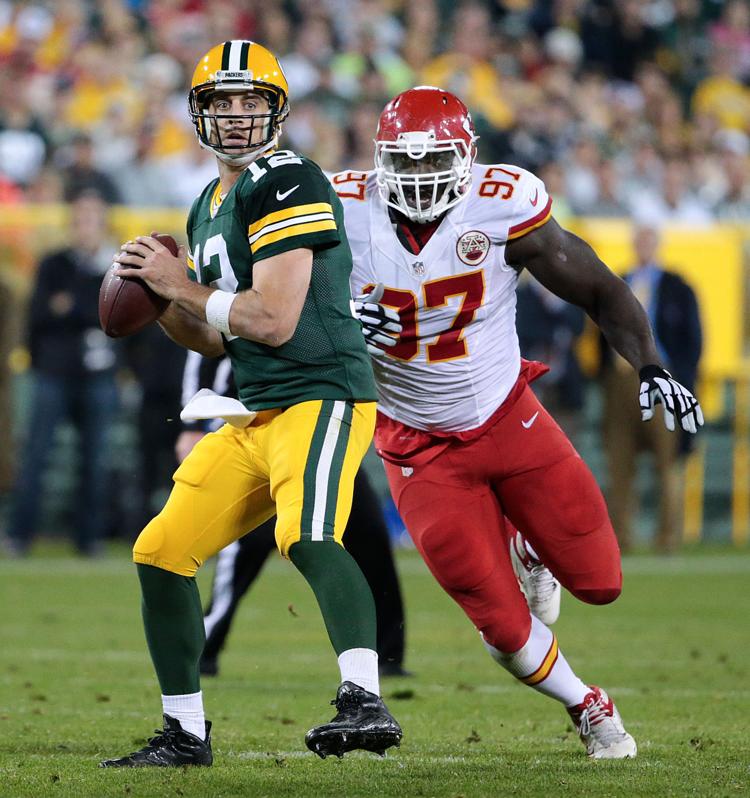 2015-09-28: vs. Kansas City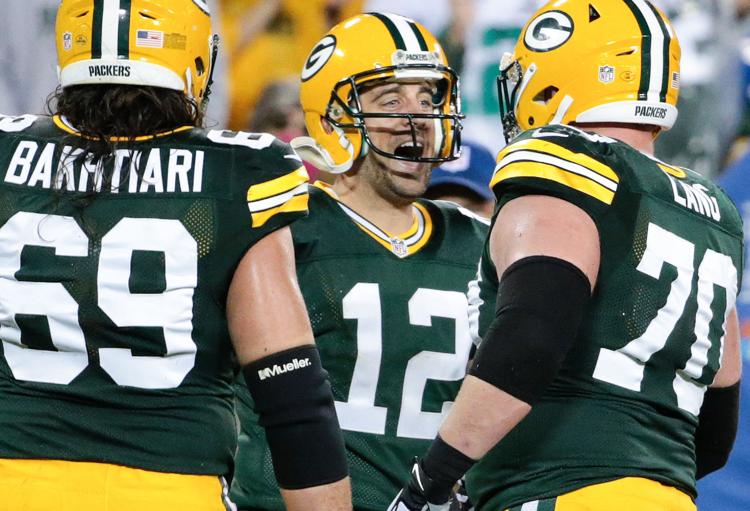 2015-10-11: vs. St. Louis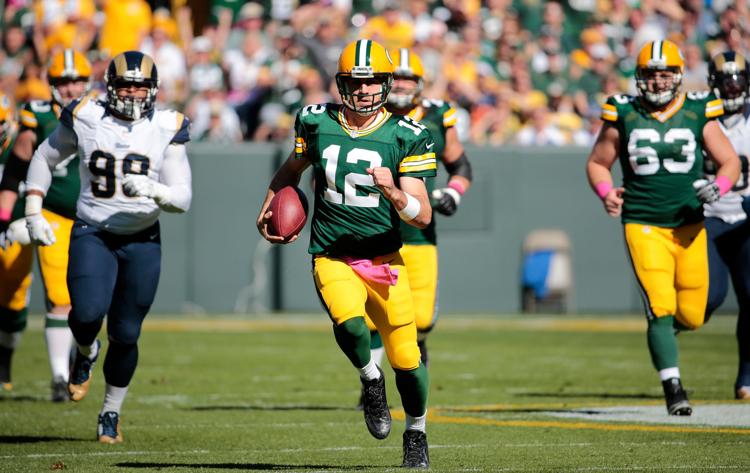 2015-10-18: vs. San Diego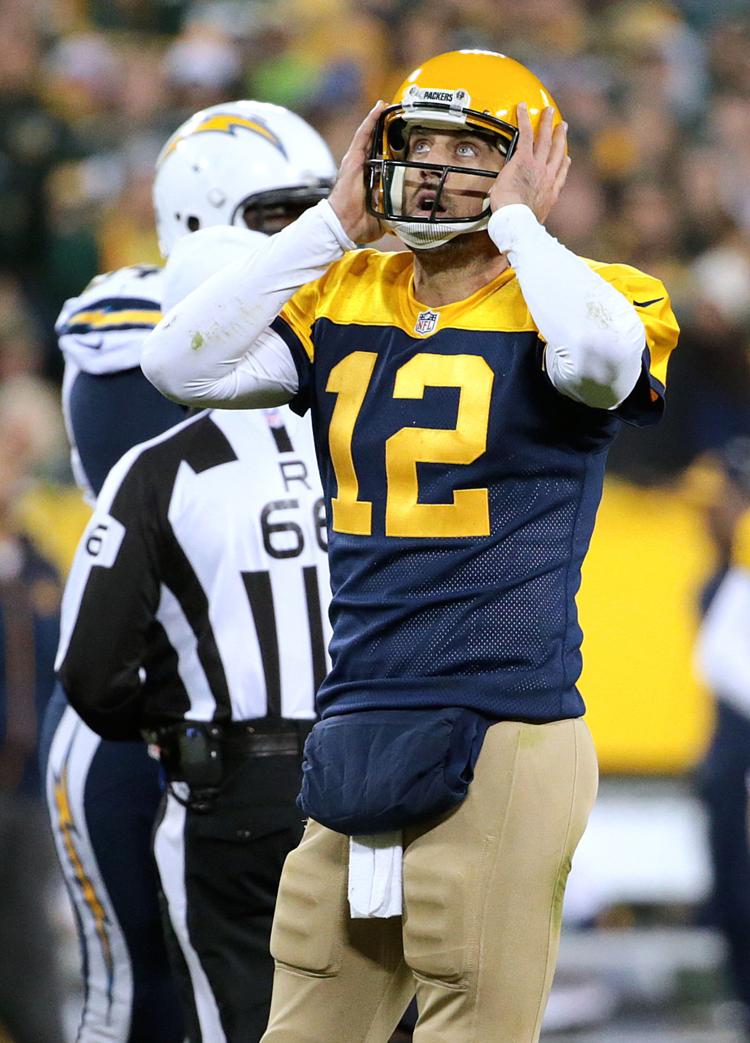 2015-12-03: Hail Mary celebration at Detroit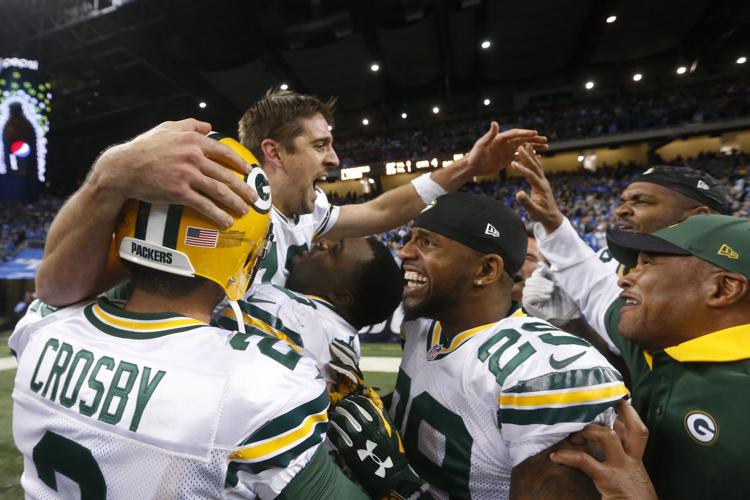 2015-12-03: Hail Mary celebration at Detroit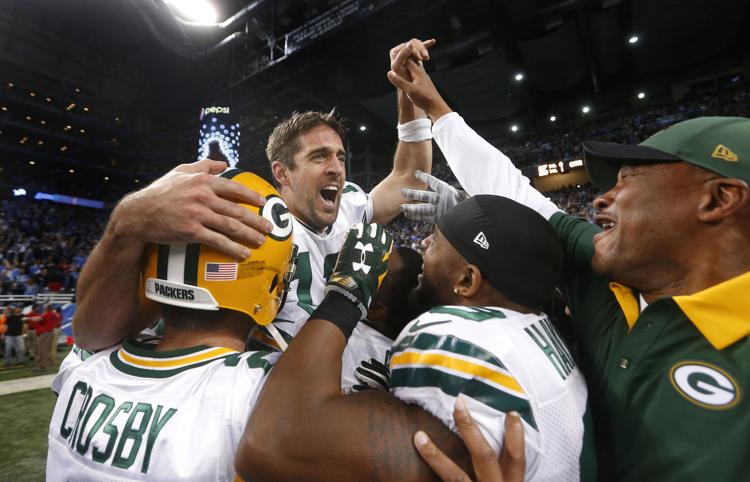 2015-12-04: All smiles
2016-09-25: vs. Detroit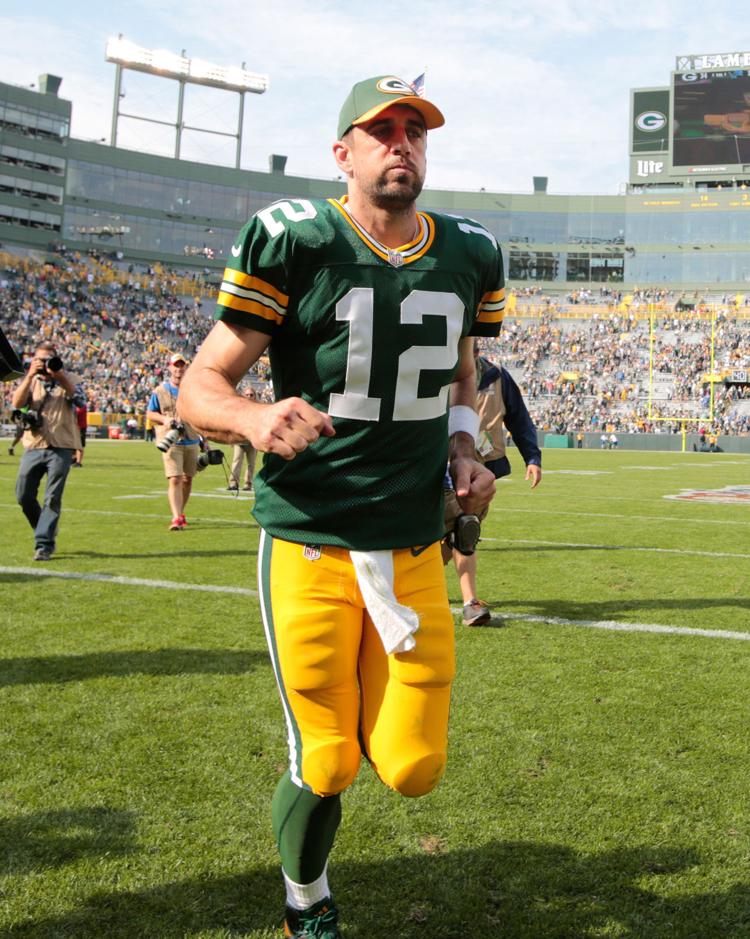 2016-10-20: at Chicago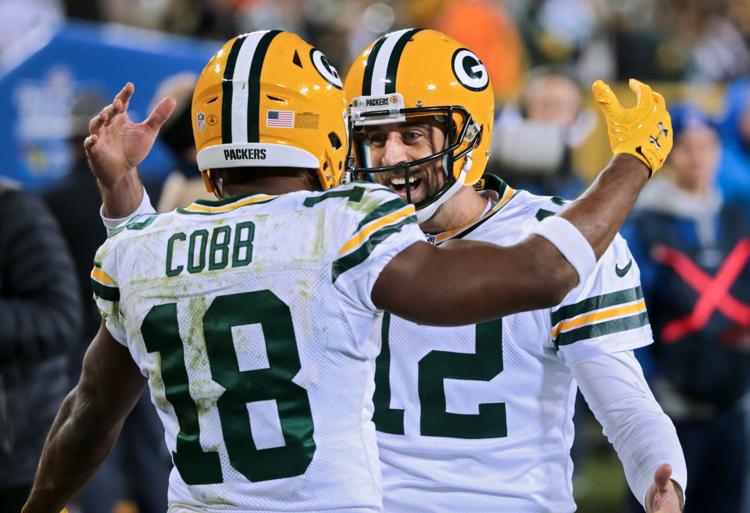 2016-11-06: vs. Indianapolis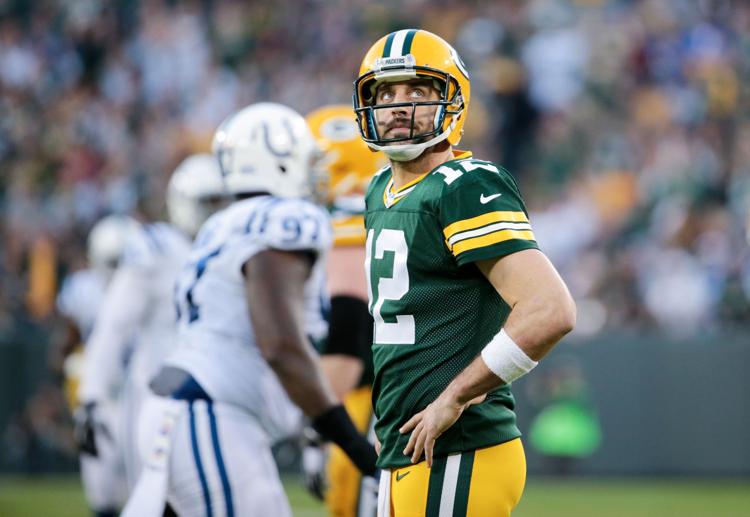 2016-12-04: vs. Houston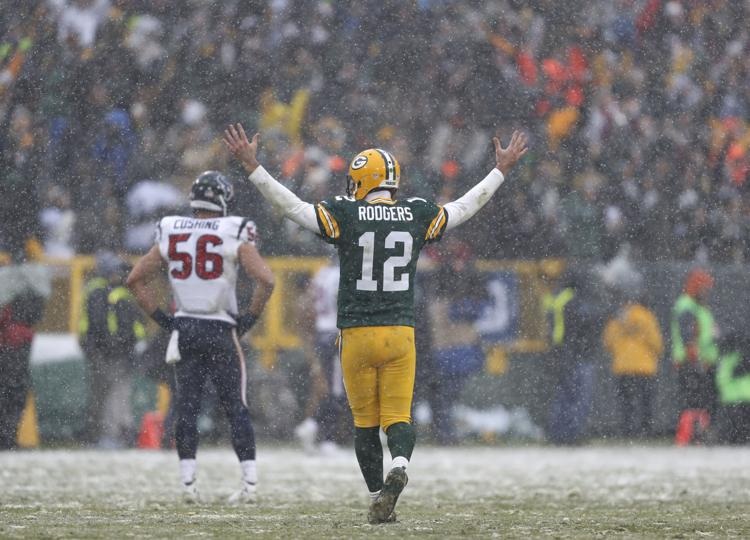 2016-12-24: Lambeau Leap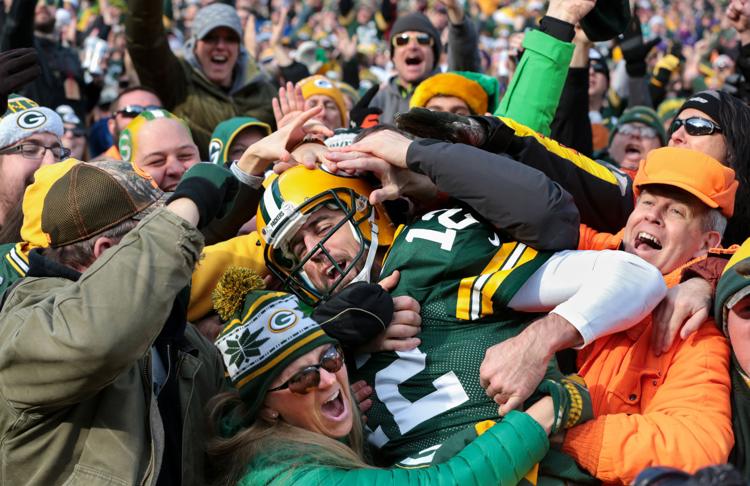 2016-12-24: vs. Minnesota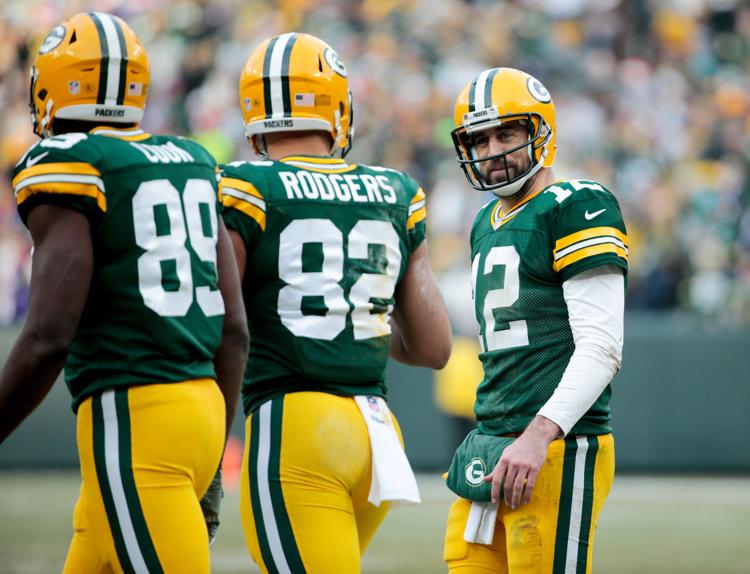 2016-12-24: vs. Minnesota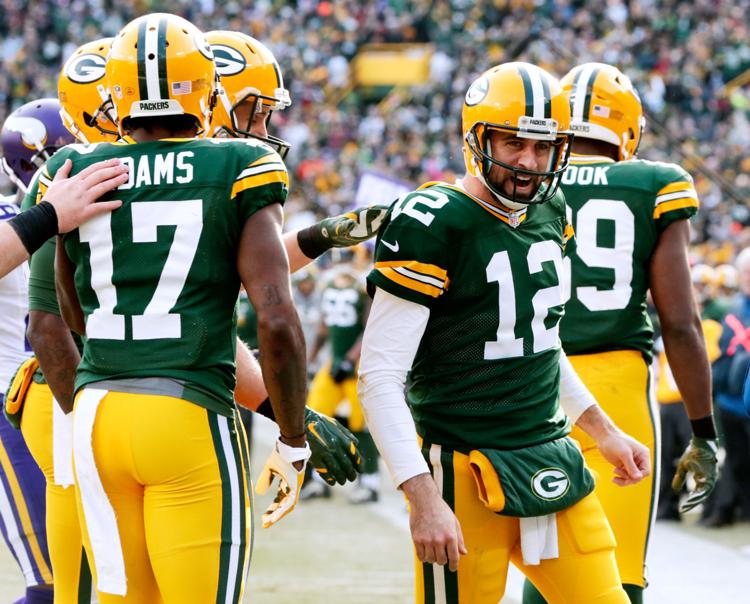 2017-01-08: NFC wild card victory vs. New York Giants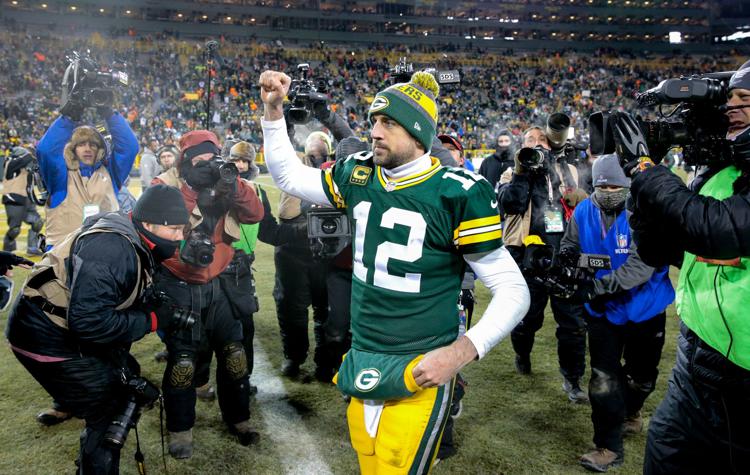 2017-01-22: After losing the NFC Championship at Atlanta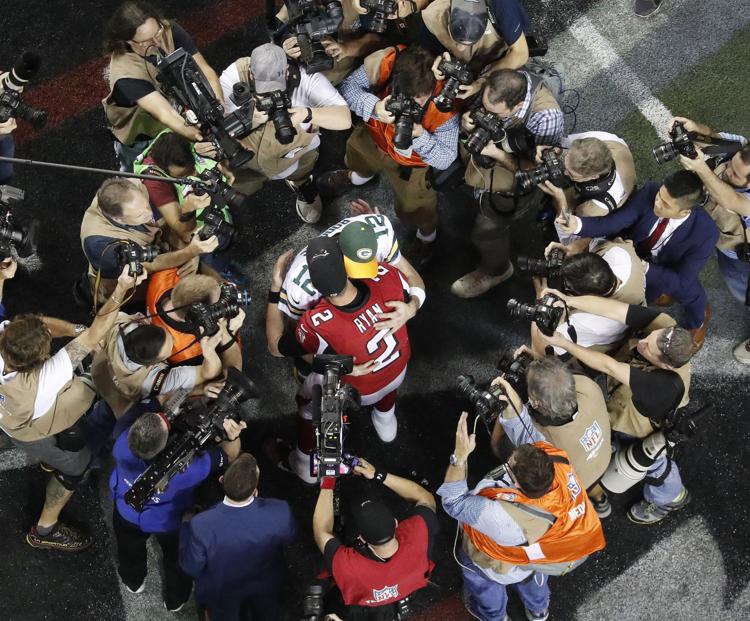 2017-09-10: vs. Seattle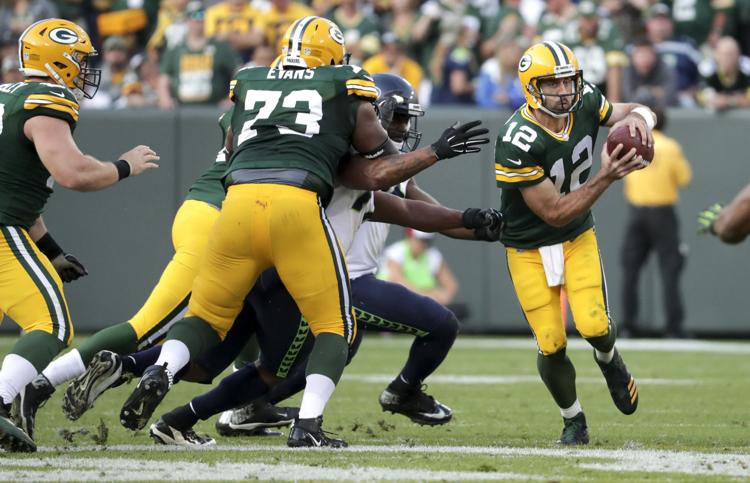 2017-09-11: after winning vs. Seattle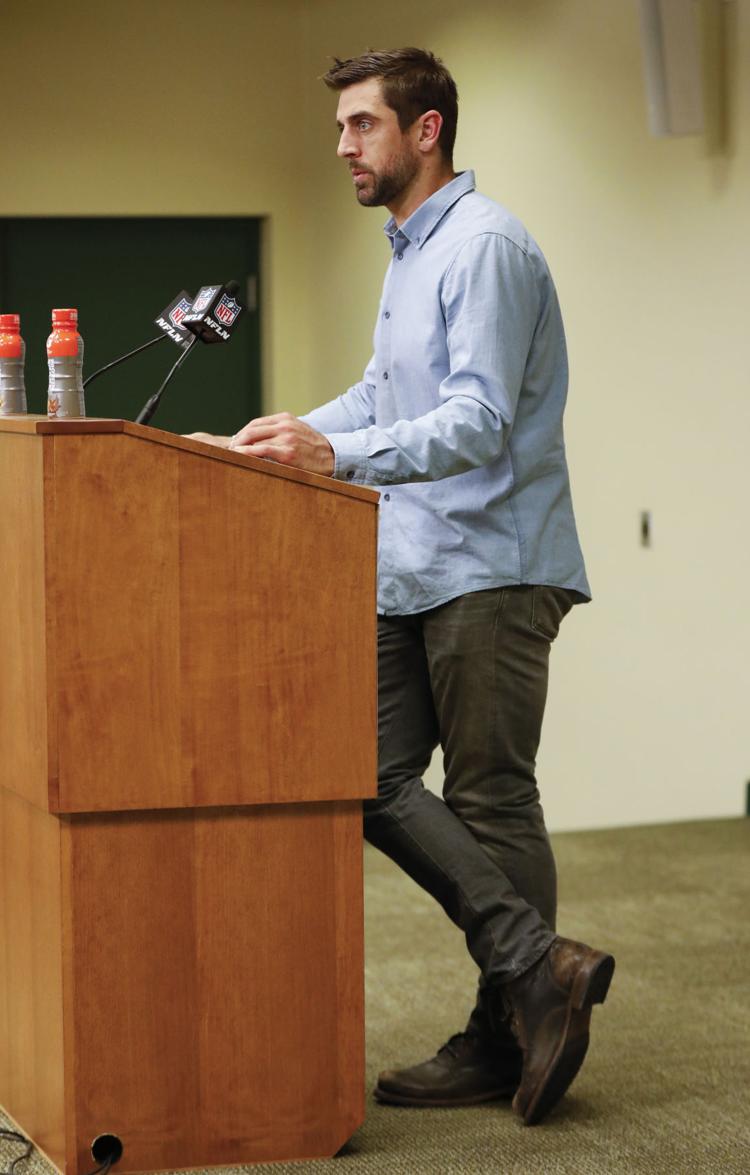 2017-09-18: After losing at Atlanta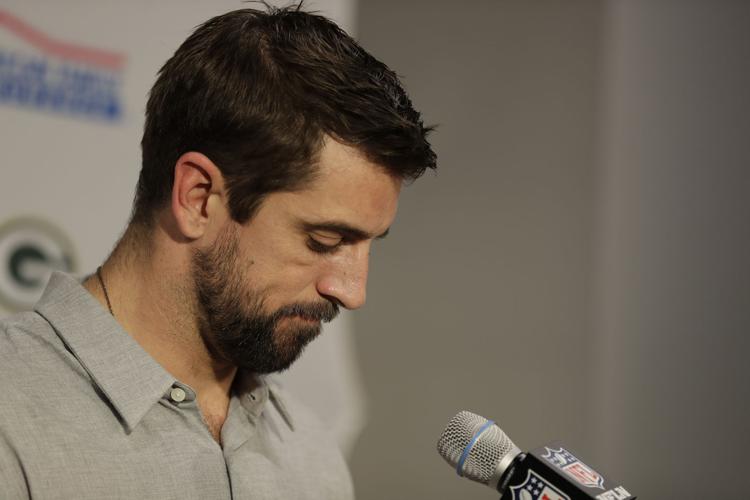 2018-12-9 Rodgers gets sacked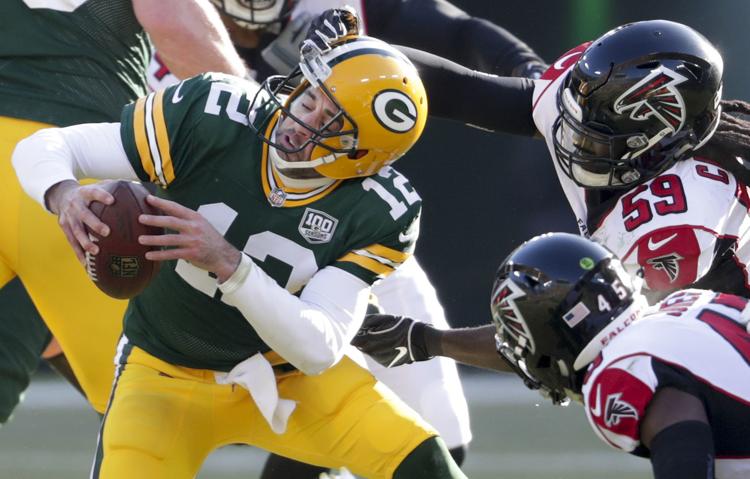 2018-9-9: vs. Bears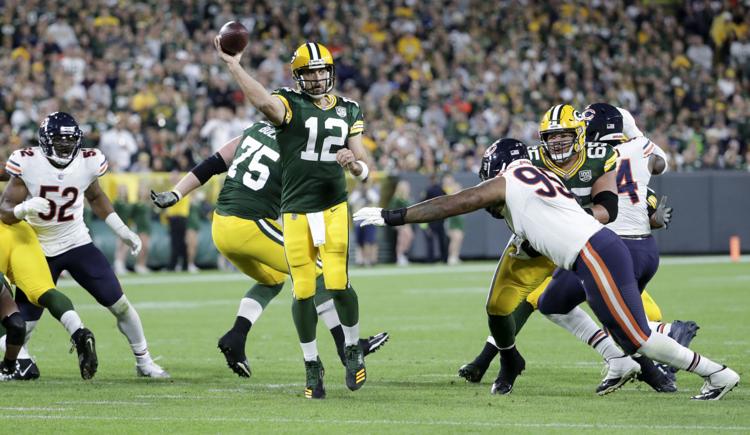 2019-9-26: vs. Eagles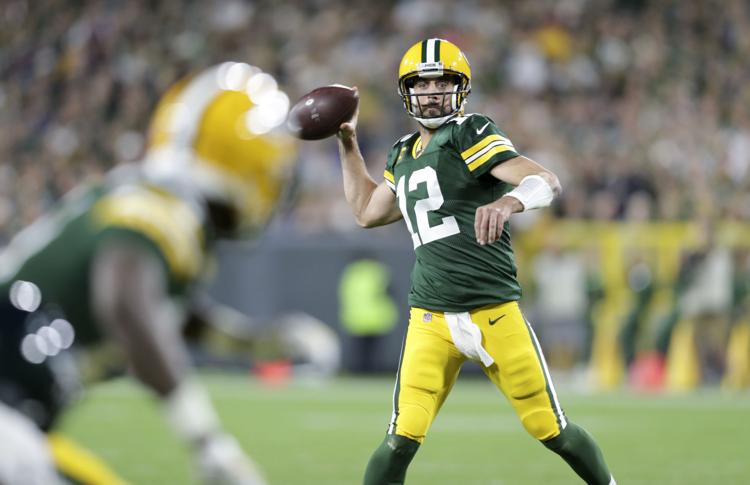 2018-10-15: vs. 49ers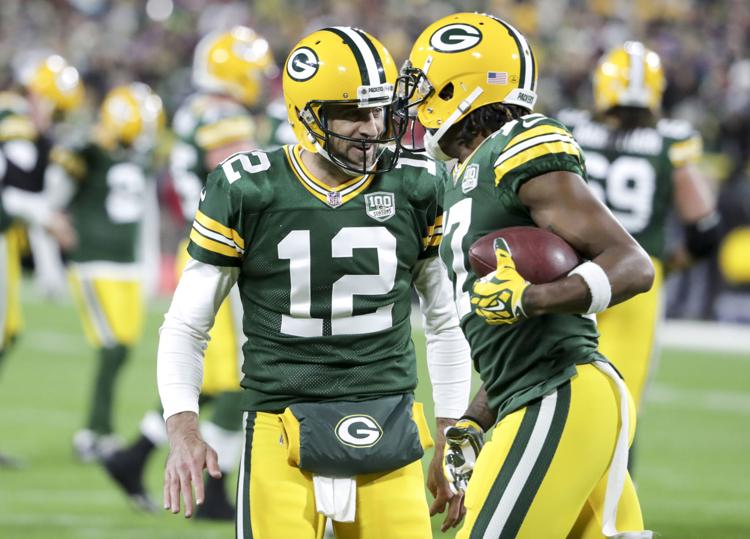 2019-10-14: vs. Lions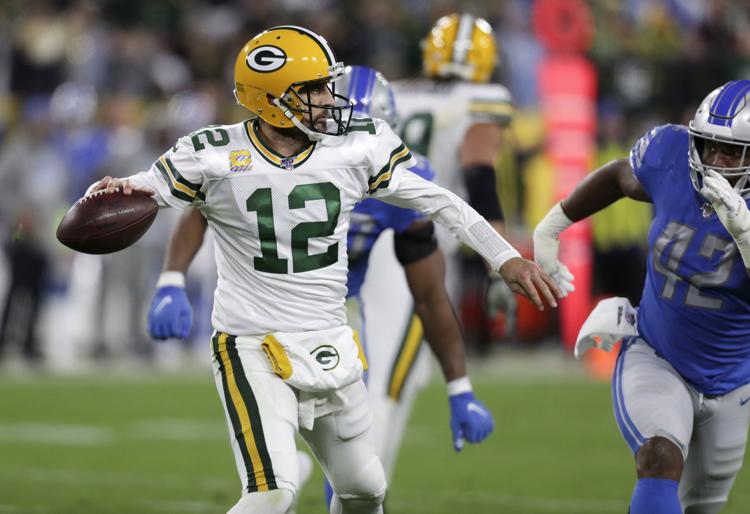 2019-10-20 v. Raiders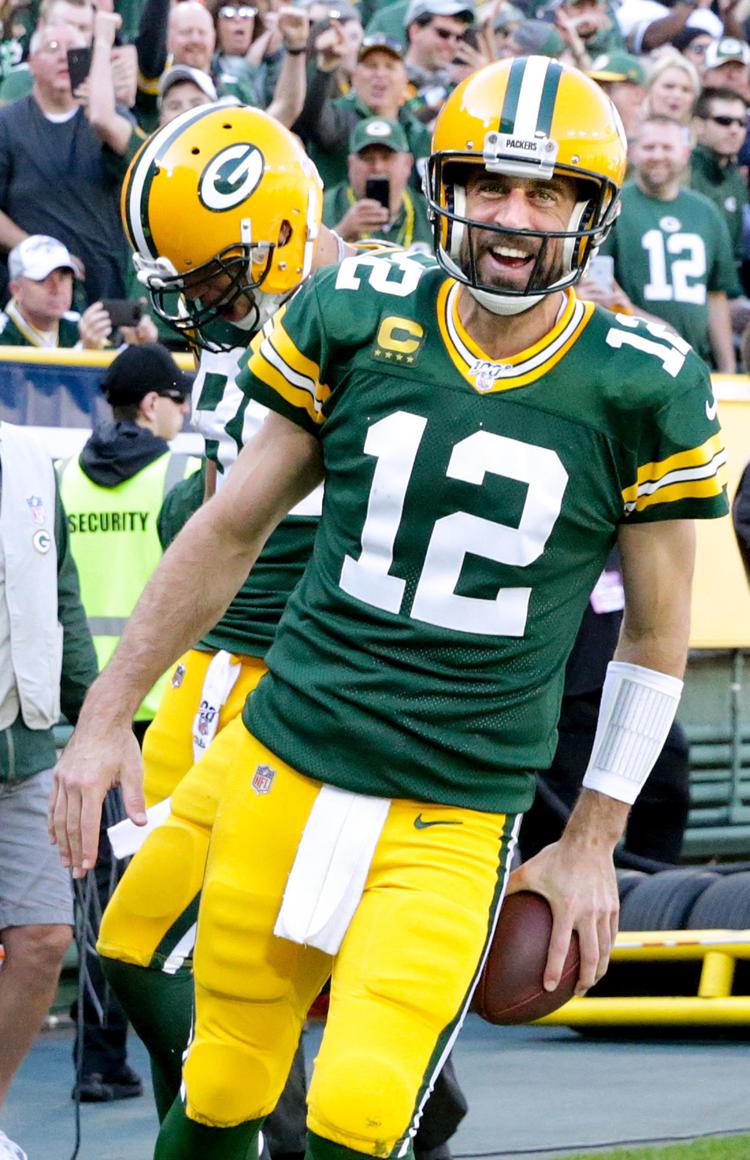 2018-12-02: vs. Cardinals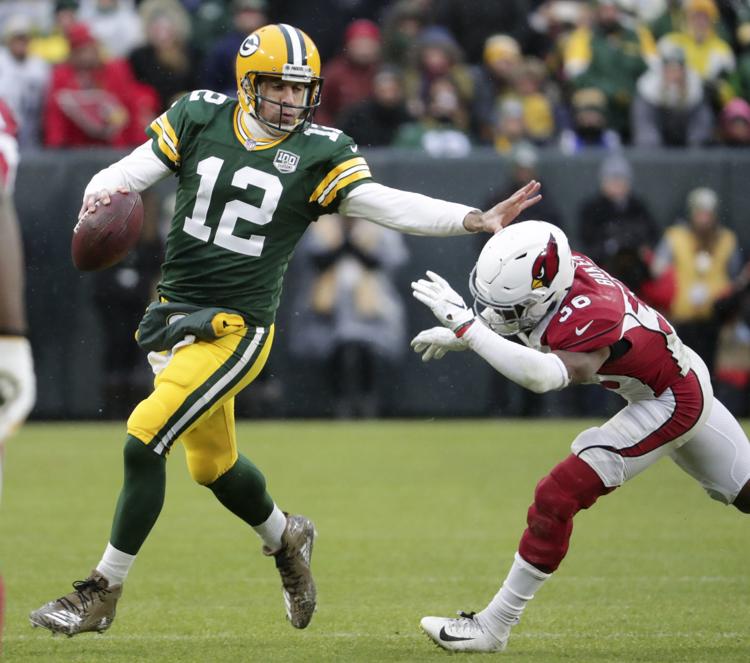 Aaron Rodgers, Danica Patrick, Packers preseason game, State Journal photo