Jacyn Reeves was staring down one of the toughest choices in her young life.
Her options: Continue her sterling academic career at Ohio State University, where she had a graduate school scholarship waiting for her, or continue her impressive hockey career with an opportunity to play professionally in Germany.
Reeves' answer was, why not do both?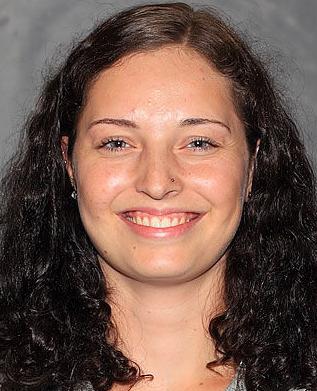 The Holmen High School graduate and product of the Onalaska co-op program will play hockey for ESC Planegg Penguins this season and then return to the United States to pursue her master's degree in social work.
Reeves said she heard from former Buckeyes teammates and Onalaska co-op teammate Theresa Knutson that the experience in Europe was a great one.
"Every year at Ohio State, I felt like I kept getting better, and this is a once-in-a-lifetime opportunity," said Reeves, who is training in the Coulee Region. "I know I won't be able to do this kind of traveling as much when I'm older. So I thought this was the best of both worlds."
ESC Planegg, which plays in the Frauen-Bundesliga league in Germany, is bringing in Reeves and Justine Reyes from St. Lawrence (New York) to fill two slots allocated for international players.
In 108 career games with the Buckeyes, Reeves scored eight goals, tallied 18 assists and blocked 97 shots. Ohio State went 58-42-11 in her time with the program, and was frequently ranked in the national top 25.
Register for more free articles.
Stay logged in to skip the surveys.
Reeves will leave for Germany on Aug. 15, and her season runs from mid-September until late March.
After her senior season at OSU, Reeves began applying for grad school, but wanted to put herself and her game tape in front of professional coaches overseas. She likened it to the college recruiting process in that she was sending emails and film of her playing and just hoping to hear back from interested teams.
She said she had interest from a number of teams in German and Swedish leagues, and she was able to bounce ideas off of Knutson, who is returning for her second season with the Mannheim Maddogs, a team based south of Frankfurt.
Ultimately, Reeves took the offer from the Penguins because of the league's competitiveness and its central location in Europe, which will allow for travel during breaks in the league. She said she's "taking a huge leap of faith" with this opportunity because she has only communicated with the ESC Planegg coaches via email.
"I've heard enough good things and trust my (Ohio State) coaches who have talked with them (Penguins coaches)," Reeves said. "It was a hard decision, but I was able to defer my scholarship at Ohio State for a year and I'm ready to do this."
Even in her email conversations with the ESC Planegg staff, Reeves — who doesn't speak German — has experienced some language-barrier issues. But she said she's confident that having Reyes and some English-speaking coaches and teammates will help once she's in Germany.
When Reeves was leading the Hilltoppers to four consecutive trips to the WIAA state hockey tournament, she was a dynamic scorer and speedster on the ice. In college, she developed into a facilitator, and she said she's ready to bring those skills to the German stage.
"I'm hoping to keep growing, and help the team out anyway I can," she said. "I love creating plays. Make smart plays, win the face-offs, make the right plays to score goals."