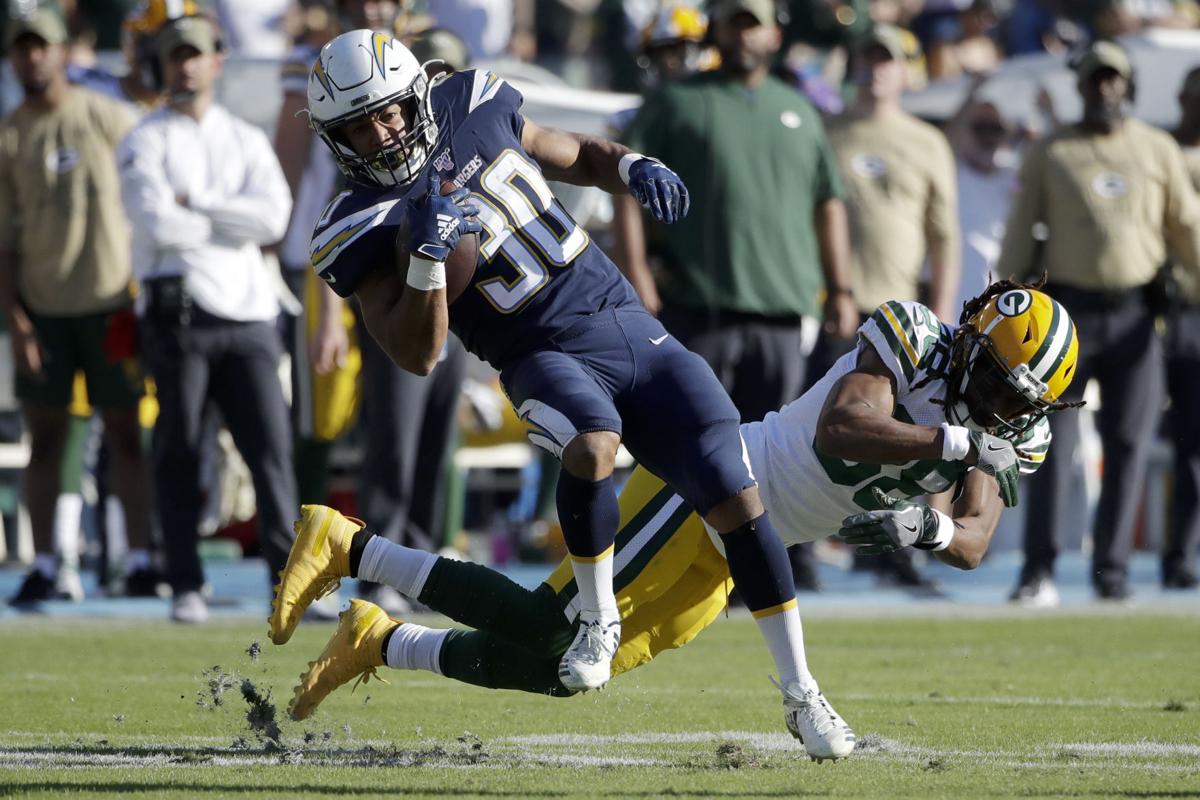 CARSON, Calif. — Every football team has them.
Games where they can't muster any energy. Games where they can't get out of their own way. Games where they can't get anything going.
The Green Bay Packers had one of those games Sunday. Take your pick of adjectives — unfocused, listless, unprepared, disinterested — to describe the Packers in their 26-11 loss to the Los Angeles Chargers and you would be right.
Even though they came into the game with a 7-1 record compared to the Chargers' 3-5 mark, even though they had been on an upward trajectory throughout coach Matt LaFleur's first season, even though they had wide receiver Davante Adams back after a four-game absence and even though their fans outnumbered Chargers fans by about 3-to-1 at teensy-weensy Dignity Health Sports Park, the Packers turned in the biggest dud of LaFleur's short tenure. The Chargers, a 12-win playoff team last season that is trying to rebound from a slow start, beat the Packers in every way imaginable.
"You've got to give the Chargers all the credit in the world," LaFleur said. "They came out and they came ready to play. They were more prepared. They definitely coached better than we did today and definitely played better and that's life in the National Football League. You better come and bring your 'A' game each and every week or you'll have a performance like we did today."
How bad was it? The offense managed only 84 yards through three quarters, committed one drive-killing penalty after another and couldn't keep Chargers edge rushers Joey Bosa and Melvin Ingram off quarterback Aaron Rodgers. The defense kept forcing Los Angeles to kick field goals, which kept the game close, but it couldn't get off the field against the Chargers' ball-control offense, either. And the special teams had a blocked punt that set up Los Angeles' first touchdown, one that essentially ended the game.
After playing increasingly well throughout the season, the Packers took a sizable step back Sunday. The beating was so thorough the biggest question was whether the Packers, a mostly young team with a first-year coach, could recover from it.
Before you can answer that, though, you have to assess the damages.
"This was a good learning experience for us," Rodgers said. "We've got to come ready to play. I don't think we were locked in from the start, unfortunately. I'm not sure exactly the reason but I don't think the focus was there from the start. So, we've got to look in the mirror and be very honest about our performance — myself first — and then our offense and our energy and our attention to detail, and we've got to get better."
Rodgers said games like this can happen to any team, but he hinted the trip to the West Coast may have affected some of the players. LaFleur had the Packers arrive in Los Angeles on Friday, a day earlier than usual, to get acclimated to the heat and time change.
You have free articles remaining.
"I don't think it was complacency at all," Rodgers said. "Whether it was the trip, not everybody taking care of themselves the right way over the two days or we were just tired or the differences in temperature, but those are just excuses. The facts are that we weren't locked in from the start, and that's a little disappointing."
If the first step toward rehabilitation is recognizing you have a problem, the Packers should be on the road to recovery. They admitted the were badly outplayed by the Chargers, a talented team led by quarterback Philip Rivers on offense and the Bosa-Ingram duo on defense, but not one that should dominate them. Rivers picked apart the Packers defense with ball-control passes in the middle of the field. Bosa and Ingram allowed the Chargers to pressure Rodgers with just four rushers, which in turn let them to play seven men in smothering zone coverages.
Whether it was on offense, defense or special teams, the Packers didn't have many answers. About the only thing they were certain of was that they would learn from the defeat.
"It's a humbling experience," tackle David Bakhtiari said. "As an individual, as an offensive line, as an offense, as a team, you've got an ability to humble yourself, adapt, grow and know that wins don't come easy in this league."
Still, the Packers walked away frustrated with themselves. Even mind-mannered Tramon Williams, the Packers' veteran cornerback, had an animated sideline discussion with teammates and coaches late in the game.
"We didn't have that spark," Williams said. "Emotions just start to flare. I felt that we should have been playing better and we weren't doing it."
Saying the situation reminded him in some ways of the 2016 season, when the Packers were 4-6 but won their final six games to make the playoffs, Rodgers said the "character of the guys" gives him confidence they'll respond when the Packers host the 5-3 Carolina Panthers on Sunday.
"We've got to respond the right way and go into the bye 8-2," Rodgers said. "This week will be interesting to see the leadership step up. But I feel pretty optimistic, much like maybe '16 with some of those losses, where you just felt like you still had something special even though you had a dud like today."
Indeed, for LaFleur and many of the younger Packers, this will be a telling week.
---
Photos: Green Bay Packers struggle on road in 26-11 loss to Los Angeles Chargers
Chargers 26, Packers 11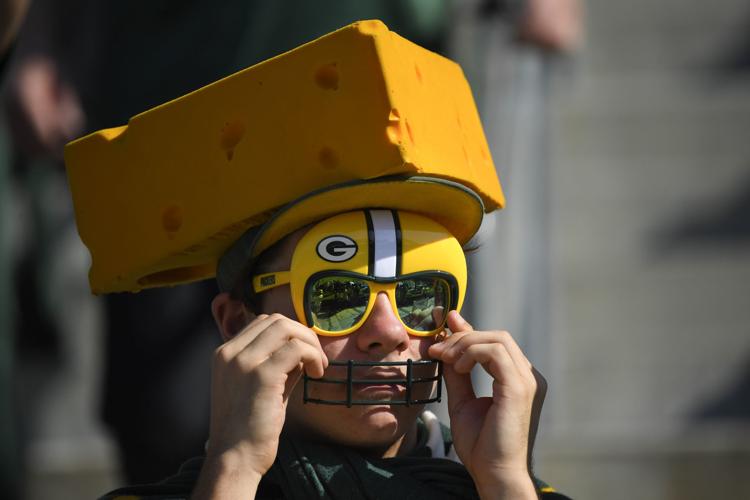 Chargers 26, Packers 11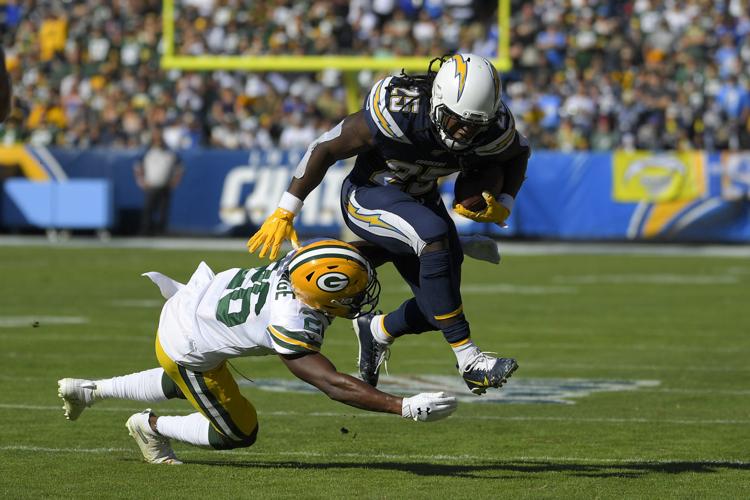 Chargers 26, Packers 11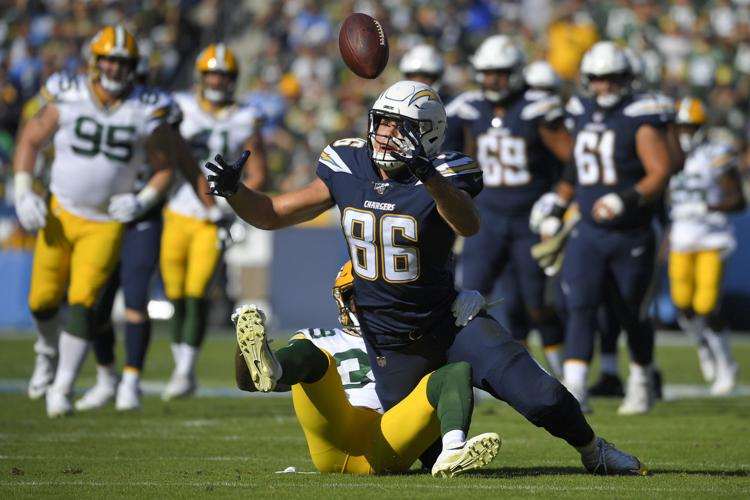 Chargers 26, Packers 11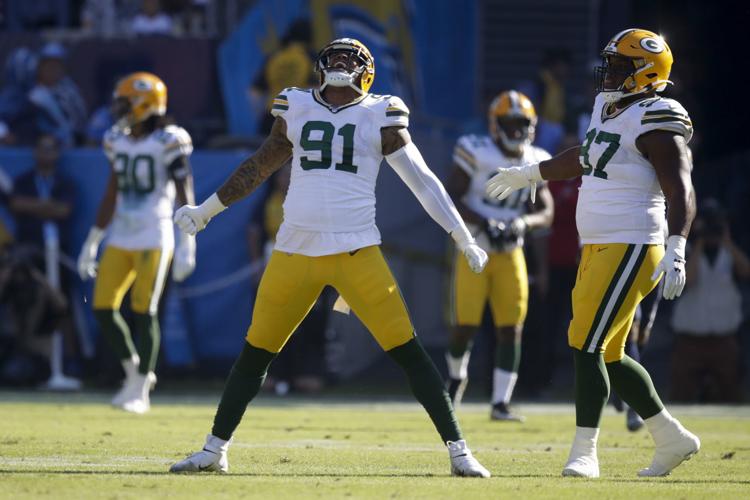 Chargers 26, Packers 11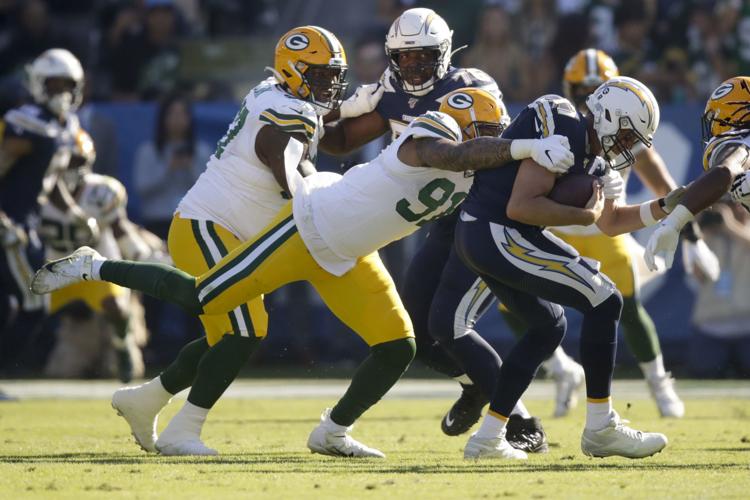 Chargers 26, Packers 11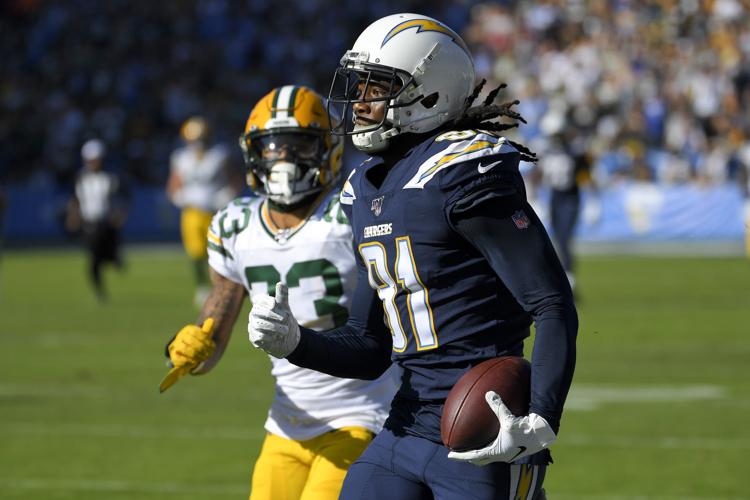 Chargers 26, Packers 11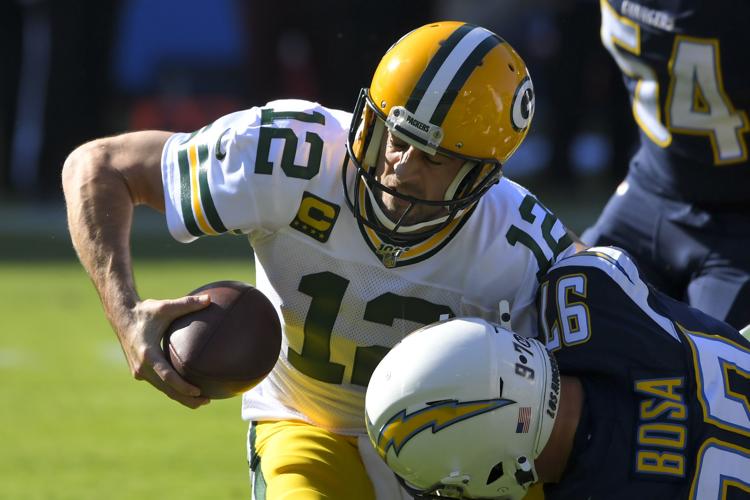 Chargers 26, Packers 11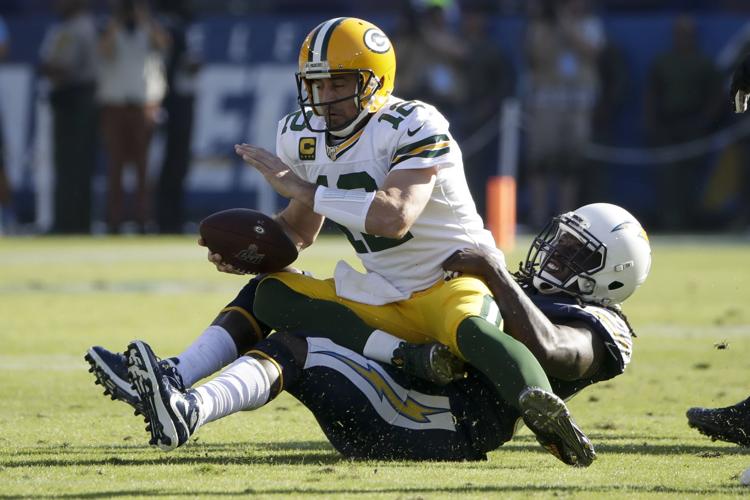 Chargers 26, Packers 11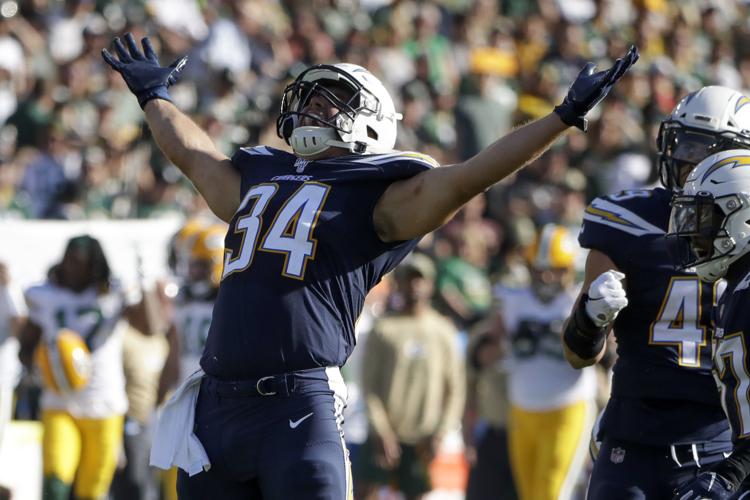 Chargers 26, Packers 11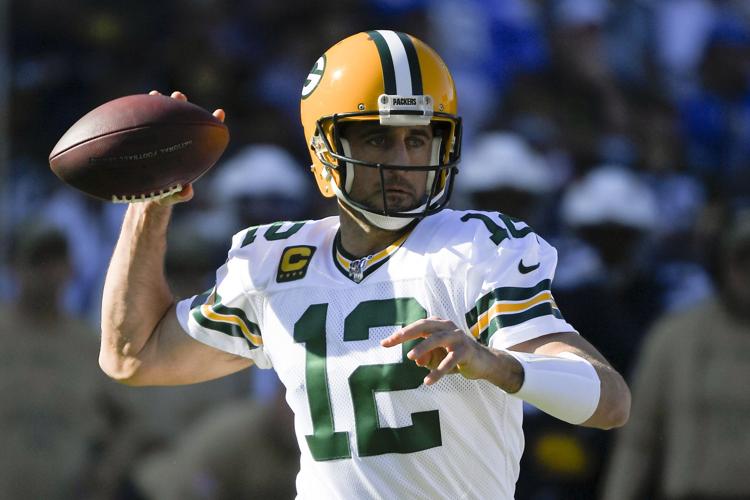 Chargers 26, Packers 11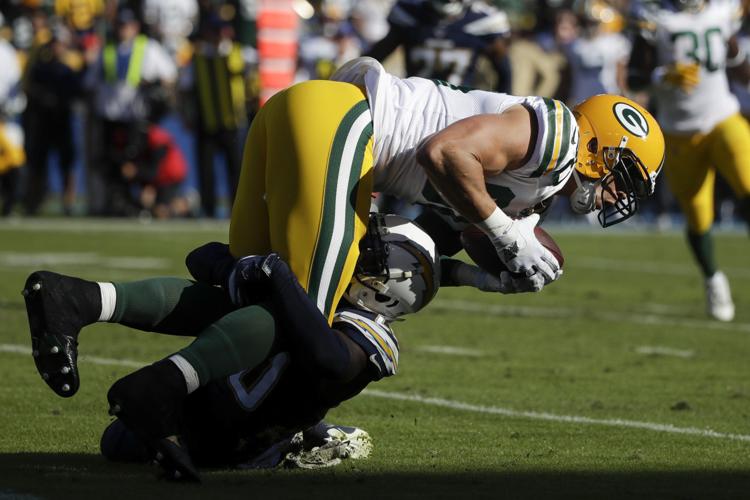 Chargers 26, Packers 11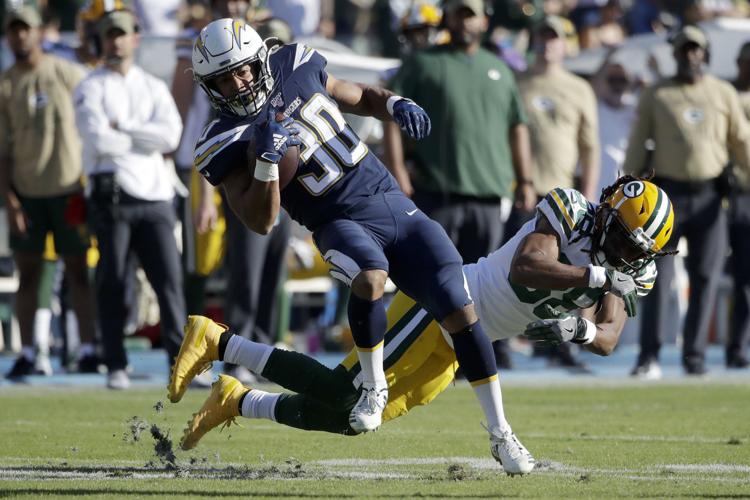 Chargers 26, Packers 11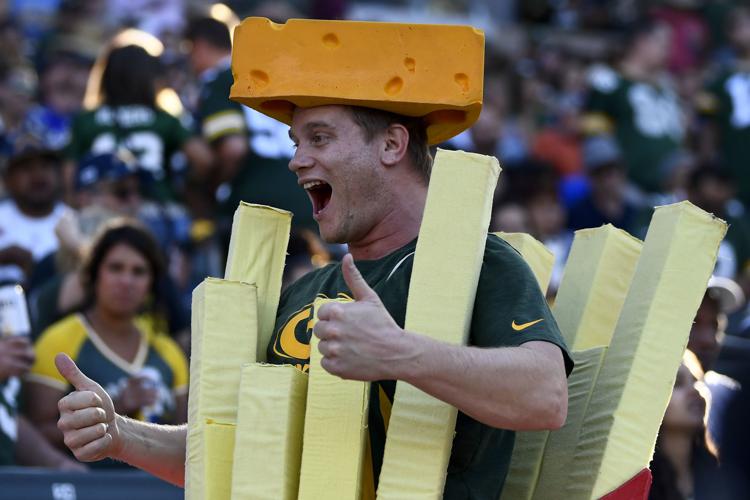 Chargers 26, Packers 11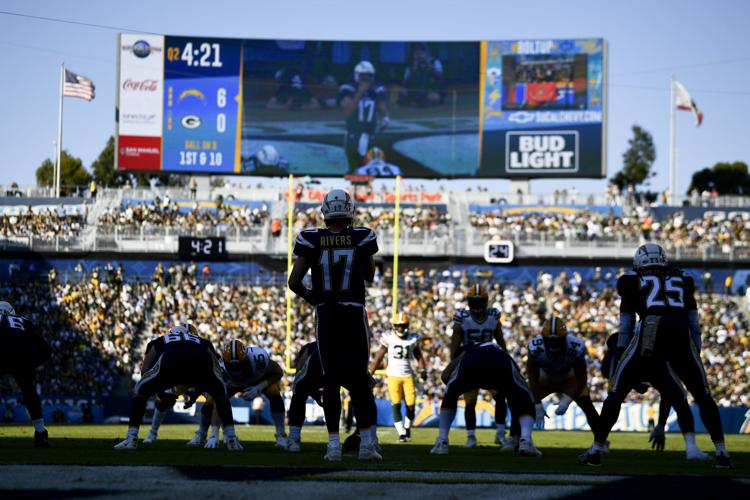 Chargers 26, Packers 11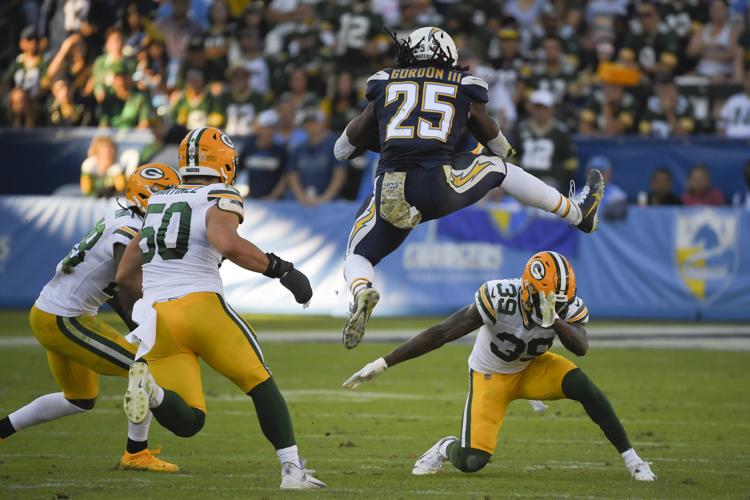 Chargers 26, Packers 11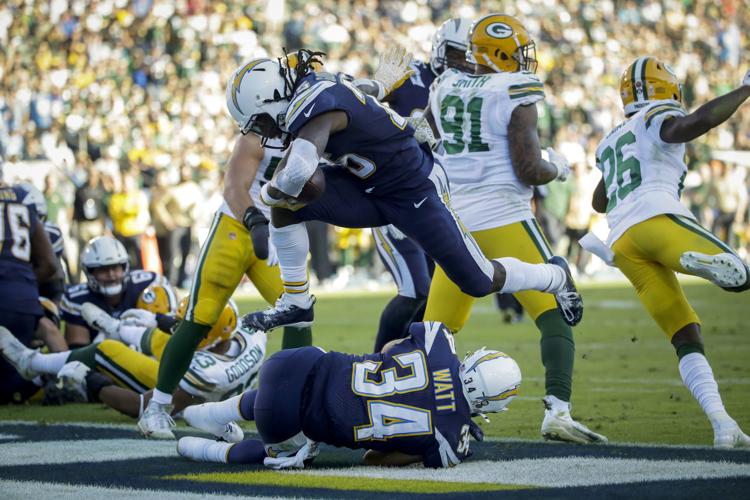 Chargers 26, Packers 11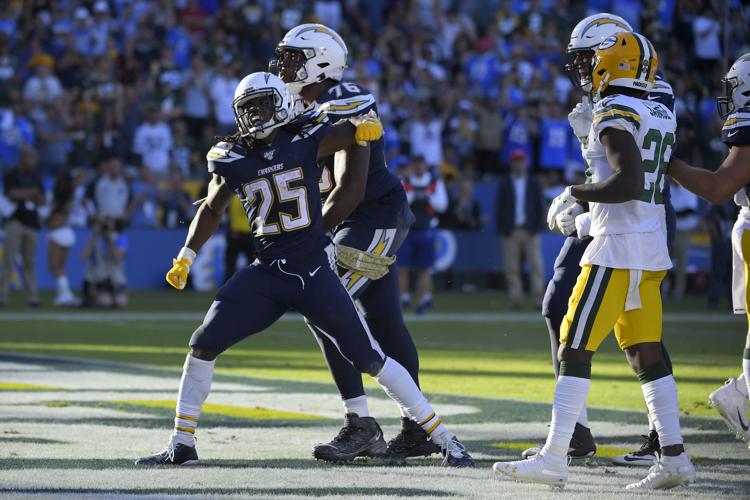 Chargers 26, Packers 11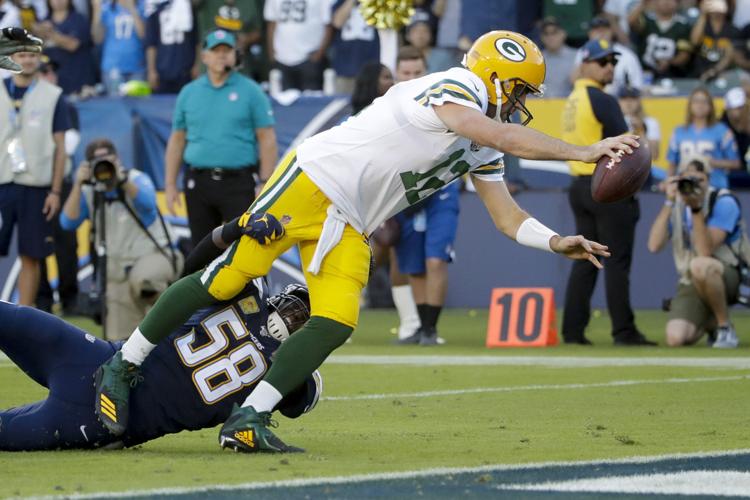 Chargers 26, Packers 11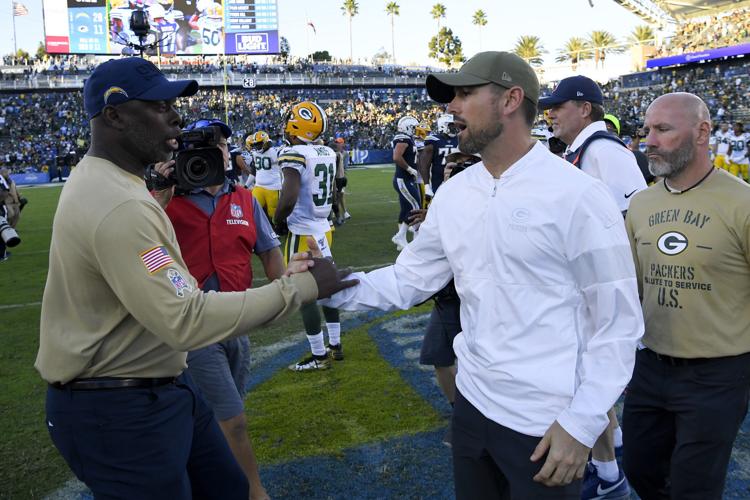 Chargers 26, Packers 11
Chargers 26, Packers 11