NEW YORK — Brian Dozier doesn't see any gray area in the debate.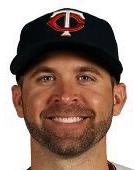 The Twins' second baseman unequivocally called for protective netting to be extended down the baselines at all major league ballparks after a harrowing incident Wednesday afternoon at Yankee Stadium sent a little girl to the hospital.
"We've been trying to get these teams to put nets up," Dozier said after a Todd Frazier foul line drive in the bottom of the fifth inning caused the game to be delayed by several minutes as first-aid workers attended to the child. "Either you don't bring kids down there or No. 2, every stadium needs to have nets. That's it. I don't care about the damn view of a fan. It's all about safety."
As Yankees designated hitter Matt Holliday waited at second base during the delay, and most players went down to one knee out of respect for the situation, Dozier was overcome by emotion.
"I still have a knot in my stomach," Dozier said. "I never look. For some reason I did. Right in the face — little kid. We were out at second base just saying a prayer and we were in tears together. Matt's a good friend of mine. Matt saw it."
The girl, who was sitting with family in the sixth row behind the third-base line and beyond the camera well, was carried out of the seating area by an older gentleman. Yankees manager Joe Girardi told reporters after the game that the child was "doing OK, and the Yankees released a statement saying the girl was "given first aid at the ballpark and is receiving medical attention at an area hospital."
After play resumed, Frazier flied out to center off Twins rookie reliever Nik Turley, who was affected by the incident as well.
"It's scary," Turley said. "Sitting so close to the action, foul balls like that happen all the time. You just pray no one gets hurt. It was tough. You just knew something happened from Frazier's reaction. He went down to a knee right away. He knew he'd hit somebody."
As Turley watched from near the pitcher's mound, he couldn't help but think of his own family. His two children, Dane and Brooke, are 3 and 1, respectively.
They would have been at the stadium Wednesday but travel plans fell through as Turley returned to face his original organization.
"I think they need to extend it," Turley said of the netting. "If I were sitting in those seats, I'd be a little nervous, especially having two kids myself. I probably wouldn't choose those seats. There's nothing they can do about it. I don't think they weren't paying attention. It's just the ball was hit hard, and you have no time to react."
Twins manager Paul Molitor didn't see the initial impact but immediately understood the gravity of the moment.
"It stops you in your tracks, gives you a little perspective," he said. "I saw some people turn away and they couldn't look."
Target Field installed protective netting over both dugouts before the 2016 season, but major league baseball continues to allow teams to make their own determinations depending on seating proximity to the playing field.
"(Target Field) is probably one of the high end in terms of surface area that's protected, and I've seen it pay off," Molitor said. "When it happened there was some controversy about how far they would go in their mandate I think the clubs that have gone beyond what was required have been glad that they did, and I wouldn't be surprised if it gets readdressed and they continue to try to expand what they're trying to do to protect the fans."
What will it take for all teams to get on board with additional netting?
"The last result that we don't ever want to have happen," Dozier said. "I'm not even going to say it but you know what I'm talking about. We've got to do something about it — no exceptions."