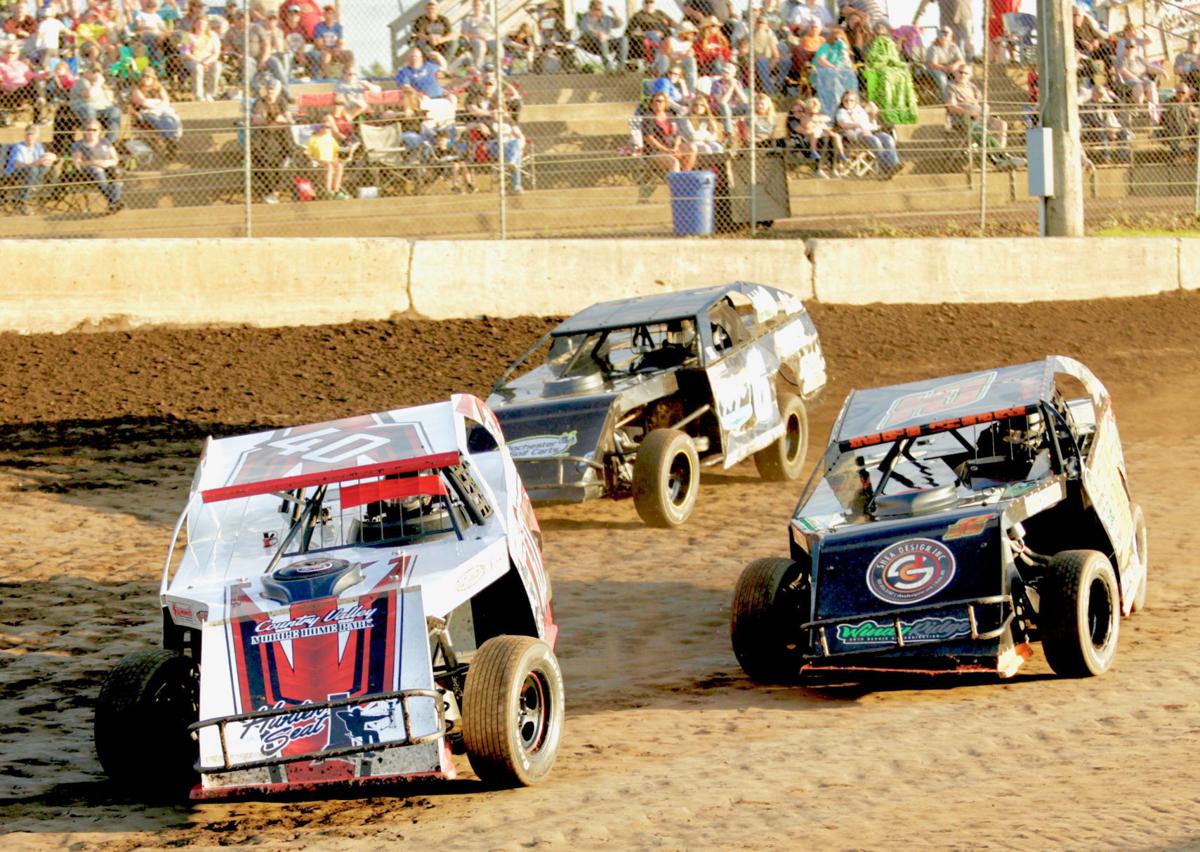 There was a time when it was a real possibility that there wouldn't be any races this season at Mississippi Thunder Speedway in Fountain City.
But that seems like a million years ago now.
Not only did racing happen this unprecedented summer, but the old dirt track never missed a weekend and became a beacon of light for those seeking entertainment — resulting in record attendance numbers, driver participation and a season that was truly unlike any other.
A season it will look to close out in style with the ninth annual Modified Nationals, which began Thursday and run through Saturday.
Over 120 drivers are slated to take part in the three-day event that will see the B-Mods and Modifieds classes each race for $4,000 on Friday and $10,000 on Saturday after racing for $2,000 on Thursday.
Gates open at 5 p.m. Friday and 4:30 p.m. Saturday.
"We're really excited," track promoter Tyrone Lingenfelter said. "We have drivers from all over the country. I actually had a couple of guys from Wyoming sign up yesterday. We have guys from Arizona, California, Wyoming, North Dakota, South Dakota, Missouri and stuff, so it's exciting.
"It's always cool to get that kind of talent from all over the country to show up and race on a weekend in little Fountain City, Wisconsin. To be able to bring all those people to this area, it's not just good for us but for the entire community, especially for the whole economy in the area."
It's a perfect ending to a season that track owner Bob Timm will look back on with pride, knowing they did everything they could, as they worked hand-in-hand with Buffalo County and Milton health officials to insure they were following all the necessary precautions when it came to COVID-19 to provide their product safely. And it worked.
"I feel good that we're able to offer entertainment to people in a safe way, during a time when it was pretty limited," Timm said. "Not just for us, for everybody in our community, the businesses in our community, all of our fans, all of our competitors. … The comments we heard all the time through this entire season is the only time they felt normal all year is at the race track."
The ability to have a season was huge not only for financial reasons, but for the growth of the sport with a number of new fans filling the seats and expected to return next season as well.
"I just think it's a testament to our area," Lingenfelter said. "Clearly they support racing. … This year just kind of worked out that we were one of the huge things going on. New people came in, tried it out and liked it. I think it's going to overall boost the sport in general because a lot more people got exposed to it, a lot more people liked it and realized it's a good family oriented facility where people can bring their whole families and have a good time. It's been a good thing for the sport overall."
But what has always helped MTS is Timm and Lingenfelter's ability to offer other amenities that complement the racing. Take this weekend for example. Lingenfelter said they are expecting over 80 campers/RVs to stay throughout the event, so the speedway will offer a breakfast Friday and Saturday morning. Woodshed Mobile Wood-Fired Pizza will sell pizzas before and after the races, while there will be a bonfire and a DJ after Friday's races where fans will get the chance to intermingle with their favorite drivers.
"It should be a lot of fun," Lingenfelter said. "The bonfire is always a good time because we get a mixture of drivers, crew members and fans. A lot of fans don't get to hang out with drivers all the time. And in situations like that you get to kind of see what they're like outside of a race car and get to know them more personally and see how really the racing community is a pretty tight knit community."