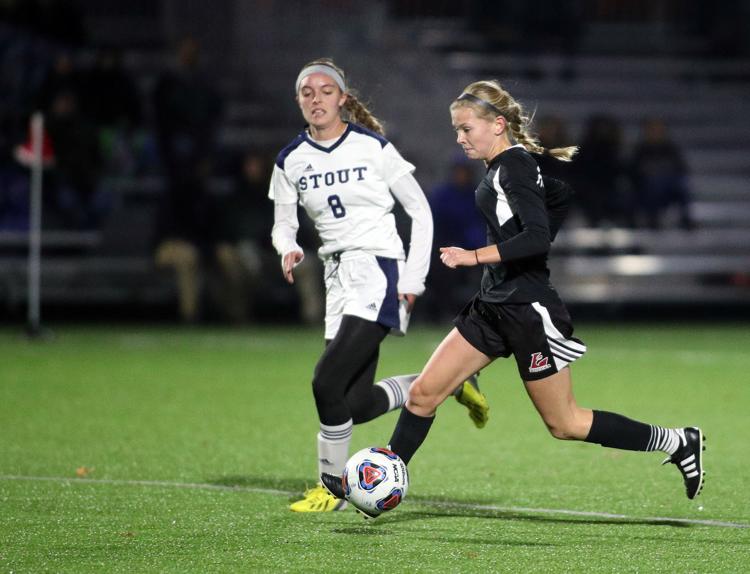 When Alex Cording called Jason Murphy a little over four years ago to inform him she would be attending UW-La Crosse, it was a weight off of Murphy's shoulders.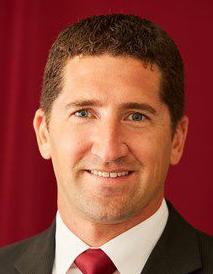 Murphy, now in his fifth season as the Eagles' coach, had been hard at work with his staff to try to put together an impactful freshman class in their first full recruiting cycle. As Cording, her nine senior classmates, and the rest of the 23rd-ranked UW-L women's soccer team prepared for its third NCAA tournament appearance this weekend, it's safe to say that Murphy and assistants Nicole Lukic, Joe Czerniak and company have done well.
"She committed in late September, and we were a little nervous because we didn't have anybody," Murphy said of Cording, who scored a goal in both WIAC tournament games to help the Eagles clinch a berth in the NCAA Division III tournament.
UW-L (17-2-2) will host Wartburg (13-5-1) at 1:30 p.m. Saturday in the tournament's opening round at the Veterans Memorial Field Sports Complex, while Knox College (Ill.) (13-4-2) and St. Thomas (Minn.) (18-2) will play just before at 11 a.m.
Leading the way, as they have for four years, will be the 10 seniors that helped transform the Eagles' program, which has won 63 games as a class versus the 26 won by UW-L in the four seasons prior to their arrival.
"When we got hired, we sat down as a staff and said that we knew we had to do something special with this group," said Murphy, who along with his coaches, were named the 2018 WIAC staff of the year. "We knew that we had to go out and find some difference makers in a variety of positions."
Included in the group are Margaret Harings, the two-time WIAC offensive player of the year and her counterpart in Maya Schmitt, who has won each of the past two WIAC defensive player of the year awards. Six others have won all-conference honors in their four seasons, in additional to multiple regional and national recognition.
The now-senior group found success right away, turning a 5-8-5 record in 2014 into a 12-7-2 mark in their freshman year of 2015, which culminated in the program's first NCAA tournament berth.
"As a freshman, you don't really understand it," Cording said. "We knew we had something special, but not to this extent. We broke records our freshman year and made it to the national tournament, but as a freshman, you don't truly know what that means. Three or four years later, we know what it's like, and we understand the impact it had looking back."

Senior defender and team captain Mary Mansker, who has helped anchor a defense that has led the Eagles to a 9-1-1 record at home this season, echoed her teammate's sentiment.
"Coach says it all the time, that you were freshman and you didn't know what you had done to the program," Mansker said. "We had no idea. We were just playing soccer. A lot of us got a lot of minutes early on in our freshman years, and that's not typical at a high level. We didn't know what we were doing, but once we got a taste of it, we just wanted to keep going."
Success came relatively quickly, but how was Murphy able to convince the group that it was possible to turn the program around?
"Honestly, it was the mentality that he was going to make this program something in a few years," Mansker said of Murphy's sales pitch. "He said that he had a big group of us coming in, and there's 10 left, so he must be doing something right. I think it was his attitude of what he wanted to do with the program that was really convincing, and obviously, he's done a great job."
With anywhere from just 90 minutes to a multi-week run through the tournament remaining, the sentimentality of the senior class isn't lost on the Eagles' coach.
"I'm going to miss these guys, but they're like my kids," Murphy said. "I have a son of my own now, but I've watched them grow up. I've got relationships with their parents and their siblings so for me, it's been a hard thing coming. We know it's going to end at some point, and we just hope it's in December."