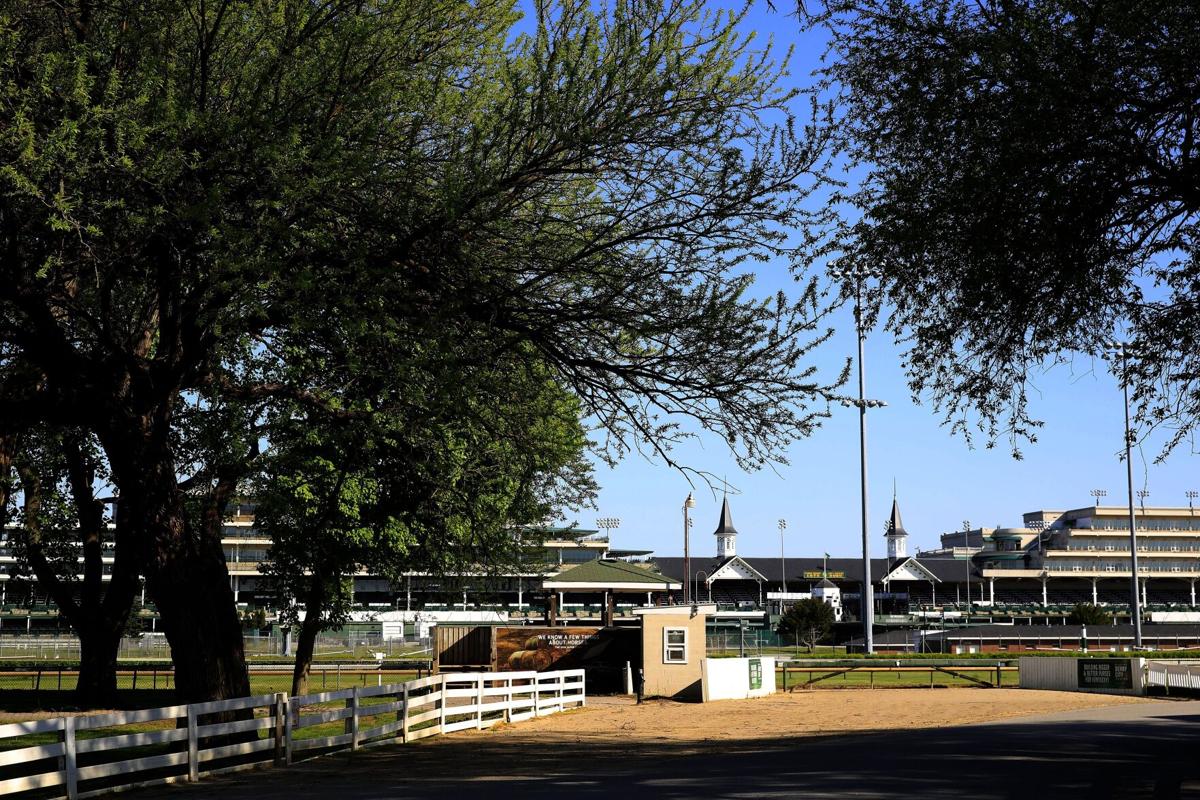 Believe it or not, we are one month away from the Kentucky Derby.
"It's been such a weird year," Bob Baffert said Tuesday.
Understatement of the year. The Derby postponement from May 2 to Sept. 5 at Churchill Downs has birthed a long, crazy summer. Blame COVID-19. Or don't. Either way, we've seen potential Derby stars rise, fall, suffer injuries, become late-bloomers, or drop off the trail. Along the bumps in the road, we've seen two constants.
One is Tiz the Law, winner of the Holy Bull, Florida Derby and the Belmont Stakes. He's owned by Sackatoga Stable and trained by 82-year-old Barclay Tagg, the same connections that campaigned 2003 Derby winner Funny Cide. Yes, lightning could strike twice.
"He's definitely the best 3-year-old in the country right now," Baffert said on the NTRA teleconference Tuesday.
Baffert is the other constant. Five-time Derby winning trainer. Guided American Pharoah (2015) and Justify (2018) to Triple Crowns. Early on, Baffert appeared to have an embarrassment of riches for Derby 146. Then his top two were sudden scratches - Nadal because of a leg fracture; Charlatan because of an ankle problem. "Major blows," Baffert said.
Luckily, his bench is deeper than deep. The lightly-raced Uncle Chuck popped up to win the Los Alamitos Derby on July 4. After losing the Santa Anita Derby, Authentic rebounded to win the Haskell on July 18. Then last Saturday, Thousand Words upset Santa Anita Derby winner Honor A. P. in the Shared Belief at Del Mar in Southern California, hours before Baffert's 4-year-old Improbable won the Whitney at Saratoga in New York.
"You never know," Baffert said.
He hopes to know more after Saturday. It's Derby prep home-stretch time. There are only three races remaining that award Derby qualifying points. Two run this weekend. There's the Grade 1 Travers on Saturday at Saratoga. And there's the Ellis Park Derby on Sunday in Henderson. The Travers winner earns 100 points. The Ellis Park winner earns 50. Next Saturday's Pegasus Stakes at Monmouth gives 20 points to the winner. After that, no more points.
"I think a lot of people are taking their final shot," said Tom Drury on Tuesday.
Drury trains the wild card in Art Collector. Unimpressive as a 2-year-old, Art Collector arrived in Drury's Starlight Training Center barn in Goshen in late January. He's 3-for-3 since, including an impressive win in the Grade 2 Blue Grass Stakes at Keeneland on July 11. Sunday at Ellis Park, he'll try to make it 4-for-4.
"We were late to the party," Drury said on the teleconference. "We needed every little thing to fall into place for him. And if you follow horse racing, you know that almost never happens."
Baffert could concur. His Uncle Chuck will challenge Tiz the Law in Saturday's Travers. The son of Uncle Mo did not race as a 2-year-old. He's raced just twice at 3, winning both. Had the Derby commenced on its original date, Uncle Chuck would have been out of luck. A Labor Day weekend Derby, however, makes him a prime contender.
"He's going to be running against some serious horses now," Baffert said.
Tiz the Law is the most serious. The New York bred is trying for an Empire State sweep - the Champagne Stakes as a 2-year-old, the Belmont and the Travers at 3. The Sackatoga group, led by lead owner Jack Knowlton, is full of New Yorkers. The Derby might be their dream race, but the Travers is a close second. "Hopefully, we can check that box," Knowlton said Tuesday.
"They've managed him really well," Baffert said. "They've picked the right spots for him. He had the one hiccup at Churchill Downs (third in the Kentucky Jockey Club last November), but they've kept him out of trouble."
"I think Barclay Tagg has done an Eclipse Award training job with that horse," Drury added.
And it's not over yet. Not quite. It has been three months since the old Derby date, with just one month left to the new. Sound weird? It has been that kind of year.
Be the first to know
Get local news delivered to your inbox!