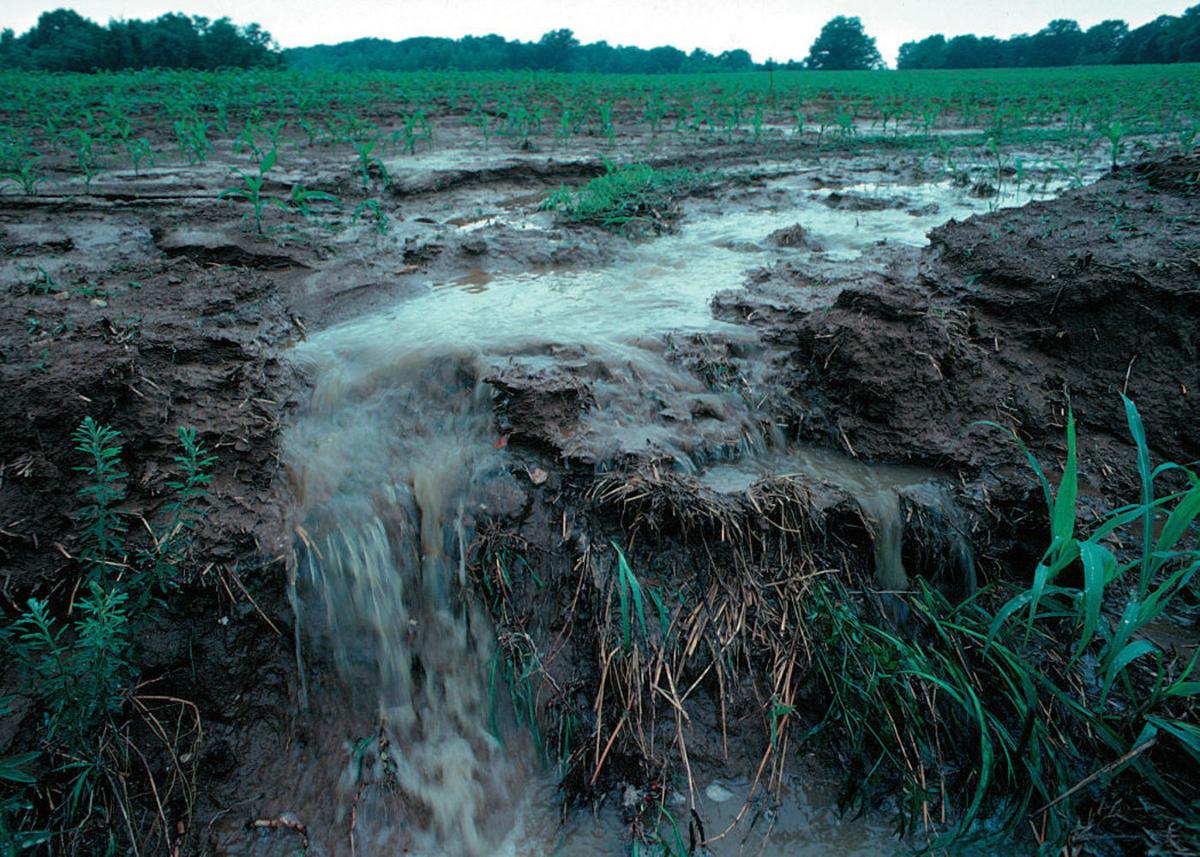 RICHLAND CENTER — Wisconsin's pollution regulators on Wednesday defended their efforts to keep toxic pollutants out of lakes, streams and drinking water as their policy board grilled them for more than an hour about a state audit that detailed deficiencies in enforcing the laws on private industry, sewage treatment plants and animal feedlots.
Some Natural Resources Board members praised the Department of Natural Resources for making progress under difficult circumstances while others questioned why the agency hasn't yet figured out how keep staff levels up by promptly hiring replacements for retirees in critical jobs.
DNR Secretary Cathy Stepp said money and state work rules complicate things, but a year-long internal study may help by identifying less important employee positions that can be shifted to environmental protection.
The board was questioning Stepp and her top administrators about a Legislative Audit Bureau report released this month showing that over the past 10 years the DNR failed 94 percent of the time to take enforcement action against private industries and municipal sewage plants that exceeded water pollution limits, violating its own internal policies.
DNR employees didn't have time to review reports from polluters, weren't reissuing discharge permits with updated standards on a timely basis, and frequently failed to meet the department's own standards for inspections and enforcement action against polluters.
Board member William Bruins said the department has known for five years that the cost in staff time of regulating concentrated animal feeding operations far exceeded the revenue the state budget allows it to keep from fees CAFOs pay.
"So in the five years has there been any effort by the department to correct that?" Bruins asked during the board's regular monthly meeting.
The DNR keeps less than $80,000 of the roughly $6 million in fees it collects annually from CAFOs, sewage treatment plants and private industry, with the rest going to the state's general fund.
Another board member, Frederick Prehn, told Stepp the problem of inadequate fee revenue must be driven home with elected officials who control the budget.
Stepp said she has discussed those challenges with her boss, Gov. Scott Walker, and it's possible she could request an increase in revenue this year. But Stepp said she is mindful that other state agencies — such as those that provide health services and run prisons — also need money. And the Legislature wants requests for more tax dollars only as a last resort, she said.
"This Legislature expects the agency to document and prove that we have shaken every tree," Stepp said.
Top DNR administrators are now looking for solutions in the department's internal staffing study, prelude to a reorganization to be announced later this summer after a 20 percent decline in full-time department employees over the past two decades.
Some work done by DNR employees may be eliminated so that more staff can be added to water pollution regulation and other core functions, Stepp said.
Some of the problems in regulating water quality stem from employee turnover and job vacancies at the DNR, she said.
It can take up to two years to train a new employee to work proficiently with complicated laws and rules governing pollution permits, said Patrick Stevens, the DNR's top administrator for regulation of industrial and municipal pollutants. The permits are issued to polluters spelling out limits their discharges and practices for controlling toxins.
Stepp recalled her days as McDonald's restaurant manager as she talked about how state employment rules that have hobbled the DNR. Stepp said she could quickly mobilize her fast-food employees when a busload of customers arrived unexpectedly, but the DNR can't react that nimbly to retirements.
Even when large numbers of retirements are expected, the agency can't hire replacements early so that they can be trained by the people they will replace because the agency can't exceed its budgeted allocation for employees, Stepp said.
Hiring of replacements is further delayed when retirees take weeks or months of paid time off just before their officials retirement dates in some cases, Stepp said. State employment rules allow employees to accumulate unused time off and use it before they retire, she said.
The department fell far behind in permitting when a huge wave of retirements swept through state government, including the DNR, around the time Republicans took over state government and eliminated most public sector union rights in 2011.
Another problem in keep trained people in place is that the job of regulating CAFOs is very demanding, so front-line staff often try to move into other positions within a few years of being hired, said Mark Aquino, DNR division administrator for business services and science. The DNR sought a $2-an-hour pay increase for them several years ago, but the state human resources office declined, Aquino said.
Stepp has said the department has new hires in the pipeline and will soon propose the start of a lengthy rule-making process aimed at better scrutiny of CAFOs that spread millions of gallons of manure each year in areas with vulnerable drinking water.