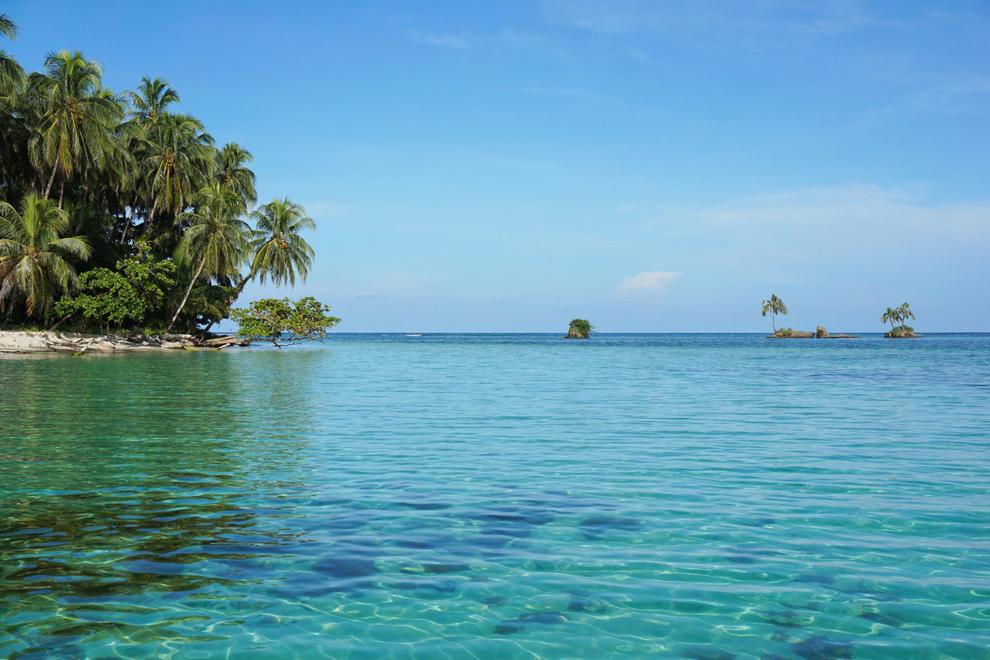 Panama's Caribbean coast is gifted with calm azure sea and loads of tiny islands and islets. To the west, Bocas del Toro comprise Panama's most popular islands and isolated beaches, hiking opportunities and snorkeling and diving at Isla Bastimentos National Marine Park. Hiring a wooden motorboat to island hop is the recommended way to take in the archipelago's mangrove forests, stunning beaches, and hidden coves.
Further east, the lesser-known San Blas islands reside just off the coast. Although the archipelago is part of Panama, the indigenous Kuna tribe has maintained self-governing rights. Around 50 of the archipelago's nearly 400 islands are inhabited, so it's not hard to find your own private beach — or an entire island for that matter.
Across the country, the Pacific coast is home to hundreds of islands too, including Panama's biggest islands. Coiba Island is the largest in Central America. The island's forested interior is home to unique subspecies of howler monkeys, birds, and agouti — a rodent resembling an elongated guinea pig. The island ecosystem also possesses endemic flora and thriving coral reefs, which are protected as a UNESCO site. In the Gulf of Panama, the Pearl Islands are another largely undeveloped archipelago ripe for adventurists and island hoppers. A bounty of isolated coves and white-sand beaches await, especially on the largest of the archipelago, Isla del Rey.