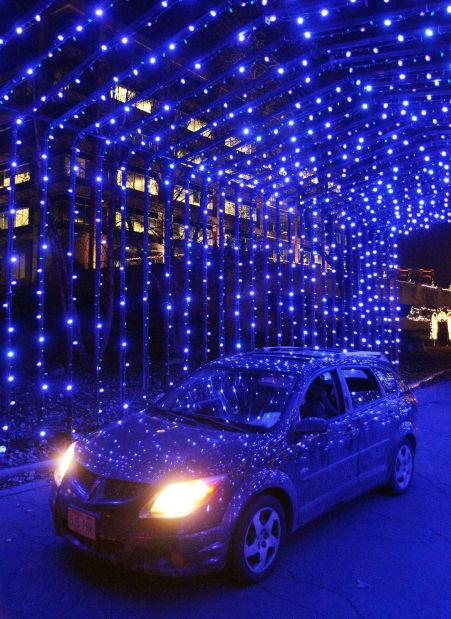 Rotary Lights traces its origins to 1995, when Duane Moore returned to La Crosse from a trip to Oklahoma, where a similar display had switched on a light bulb in his head.
Moore, who then was president of La Crosse Rotary East, pitched the idea to fellow Rotarians and asked who might like to head up a Christmas lighting effort here, recalled Pat Stephens, whose hand shot up and who has been president of the annual display in Riverside Park ever since.
"We figured it was too big for one club," Stephens said, so they appealed to the other six clubs at the time for financial and muscular support.
The Rotarians pulled together 250,000 lights for the kickoff year, Stephens said, adding, "We bought what we could afford." The annual event now has an inventory of millions of lights.
"I think now it's probably one of the larger attractions in the Midwest from the end of November through December," he said.
Its mission of collecting staples for food shelves started as an afterthought to keep the display free, figuring that people who couldn't afford to make free-will contributions could donate food items, he said.
"One of the unique features is we have helped start nine other displays," Stephens said. "People come to La Crosse and we show them how to set up and teach them how to do animated displays."
The only requirements are that other groups must be nonprofit, with a main mission of feeding the hungry, he said.