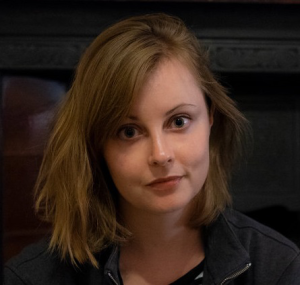 Elizabeth Beyer
Data, interactive and video journalist
Bio

Elizabeth Beyer is the agriculture, data, interactive, audio and video journalist with the La Crosse Tribune.
In 2018, La Crosse County paid $653,548 total in overtime to Hillview and Lakeview employees, according to data provided by the county.
Bob Sauber came around the corner to see Nick Volden lying on the ground.
The big black pipe that made its home in Riverside Park for the past year could pack up and move as early as next week, just in time for Rotar…
Curbside leaf collection begins today in La Crosse and is scheduled to run until Nov. 22.
The La Crosse Public Library's annual Dark La Crosse Show stage performance is back for another year of true tales that are sure to thrill and…
The La Crosse County Executive Committee Thursday approved a resolution in a 5-to-1 vote to increase pay for county supervisors, vice chairs a…
Three Essential Health Clinic locations in western Wisconsin were brought into the Planned Parenthood fold in August, including the La Crosse …
Robot assisted surgeries could decrease the number of opioids prescribed for post-operative recovery and lessen the cost of the medical proced…
All buildings and grounds owned by the La Crosse County — including the Administrative Center, Health and Human Services Building, the Law Enf…
The La Crosse Center Board of Directors and ISG, the design firm in charge of the La Crosse Center renovation, held a public input session Thu…
View all