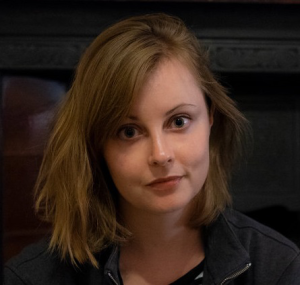 Elizabeth Beyer
Data, interactive and video journalist
Bio

Elizabeth Beyer is a data, interactive and video journalist with the River Valley Media Group.
On this week's episode of A Closer Look, Matt Werth, operations manager at Green Circle Recycling, shares what can and cannot be recycled and …
U.S. Rep. Ron Kind, D-La Crosse, said Friday tariffs on steel and aluminum imports are getting in the way of Congress taking up a new trade ag…
FORT McCOY — Vice President Mike Pence visited Fort McCoy Thursday during a trip to Wisconsin to promote a U.S. trade agreement with Mexico an…
Scott Rathgaber, CEO of Gundersen Health System, talks about a potential merger between his organization and Marshfield Clinic with La Crosse …
Wegnerlann Dairy Farm LLC, increased its herd from 500 cows to 800 in 2016, before the market turned.
Deb Augedahl is a care coordinator for Gundersen Health System.
On this week's episode of A Closer Look, we go inside the Children's Museum of La Crosse to explore past, present and future exhibits for youn…
Thousands of farms, many family-owned, dot the rolling hills of southwestern Wisconsin, but many in the agriculture and dairy industry fear th…
There were a total of 330 violations reported at 95 establishments in La Crosse, Monroe, Trempealeau and Jackson counties, according to record…
On this week's episode of Tribcast, Elizabeth takes a turn in the hot seat to "um" her way through a preview to this Sunday's story about the …
View all