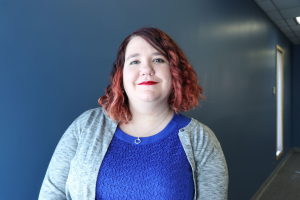 Jourdan Vian
Reporter
Bio

Jourdan Vian is a reporter and columnist covering crime and courts for the La Crosse Tribune. She can be reached at 608-791-8218.
La Crosse police are investigating a Saturday armed robbery on the city's North Side.
The following people have been charged with a felony in La Crosse County.
She was reported missing at 8 a.m. Feb. 14, 1985, and found four days later in a ditch in Vernon County, decapitated and on fire.
While in court, Uneke Scarbrough addressed his previous behavior, saying, "I'd like to apologize."
If found guilty, he will spend the rest of his life in prison.
I have discovered this week that no incident brings out the passive aggressiveness in people quite like reclining airplane seats.
Three La Crosse residents were charged Wednesday in connection with a drug bust outside a La Crosse Festival Foods involving law enforcement i…
La Crosse Officers Whitney Hughes and Nick Raddant, Washburn's new neighborhood resource officers, have seen firsthand the benefit of the program.
A La Crosse woman on supervision for dealing methamphetamine was arrested this week after police say she was again selling drugs.
A La Crosse man with a history of drug crimes was charged Monday with dealing meth out of his Cass Street apartment.
View all