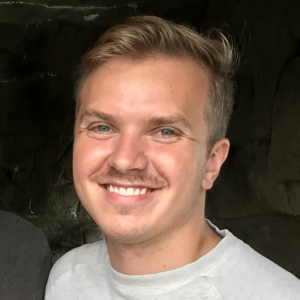 Kyle Farris
Bio

Kyle Farris covers education for the La Crosse Tribune. Reach him at (608) 791-8234 or kfarris@lacrossetribune.com.
The Aquinas high-schooler who was expelled last week after bringing a weapon to school will face juvenile charges of theft of a firearm and po…
An Aquinas High School student has been expelled after bringing a weapon to school and making threats.
Most college students do not have to:
Dana Pettibone, a mother of eight from Black River Falls, will graduate from Western Technical College on Saturday with a computer support spe…
The University of Wisconsin-La Crosse's prohibition on plastic straws has reduced the school's waste output and pushed the campus to be more e…
Suicide is among the leading causes of death for adolescents and young adults, but a UW-La Crosse student group is doing its part to change that.
Students and staff at the University of Wisconsin-La Crosse have been given more power in booking guest lecturers after the chancellor invited…
Mary Oldenburg of La Crosse is the winner of the La Crosse Tribune's 2019 March Madness bracket contest. Oldenburg correctly guessed that Texa…
Mary Oldenburg of La Crosse, winner of the La Crosse Tribune's 2019 March Madness bracket contest, holds up her winning bracket. Oldenburg cor…
Doctors at Mayo-Franciscan in La Crosse say a new, cutting-edge breast cancer screening tool is already paying major dividends. Mayo is one ye…
View all