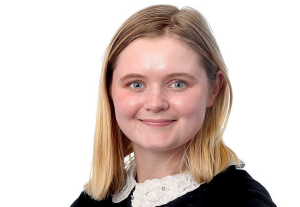 Olivia Herken
Reporter
Bio

Olivia Herken is the local government reporter at the La Crosse Tribune. She can be reached at 608-791-8217.
President Donald Trump will visit West Salem on Tuesday, Oct. 27, for a rally, his campaign announced Friday.
National Drug Take Back Day is on Saturday, Oct. 24, but due to the pandemic, La Crosse County is offering medication disposal differently.
The city of La Crosse Arts Board is launching an initiative for local artists to try and capture the historic moment the community and world is in.
The School District of La Crosse announced Wednesday that it will no longer send elementary students back to in-person learning on Oct. 26 as …
Though many events and festivals have been cancelled this year because of the pandemic, the 2020 Rotary Lights will go on. But there will be some changes and as well as some exciting new updates for the light show.
With just two weeks until voting precincts close, candidates for Wisconsin State Senate District 32 tried to make final pleas to constituents …
The La Crosse County Republican Party said that Facebook is interfering in the upcoming election and restricting free speech after a number of…
New infrastructure projects will give residents in several rural Crawford County communities better, better and easier access to the internet …
The city of La Crosse Arts Board will host a public listening session on Wednesday, Oct. 21, to discuss ideas for a new sculpture in Riverside…
The La Crosse Community Foundation announced a new grant program Thursday that is designed to support nonprofit organizations and activities, …
View all