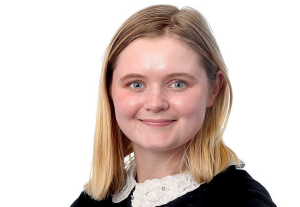 Olivia Herken
Reporter
Bio

Olivia Herken is the local government reporter at the La Crosse Tribune and a graduate of the University of Wisconsin-Madison School of Journalism. She can be found on Twitter @oherken, and reached at 608-791-8217.
The Great River Road is now one of only 49 All-American Roads, and Wisconsin's first, sharing its title with some of the most well-known roadways in the country, including California's Big Sur Coast Highway and Route 66.
Maintenance on the Copeland Avenue bridge over the La Crosse River is set to begin next week, and lane reductions and sidewalk closures are ex…
web only
top story
weather alert
The U.S. Army Corps of Engineers is reminding the public to use caution on the water as it moves a large amount of dredged material to the Tre…
Although there is still no data available from the 2020 census, the La Crosse County Redistricting Committee is beginning its work, debating p…
The Test Your Well Water Act, would specifically connect residents with resources to test their private wells for PFAS and other contaminants and access results in an easy-to-understand way.
"Our hope is to provide them a home-like situation, a nurturing environment that will allow them to begin their recovery."
On a 3-2 vote, the La Crosse Community Development Committee approved the four story, 65-unit complex from Cinnaire Solutions Corporation.
The city of La Crosse is asking for the public's input on how to spend the nearly $22 million in relief from the American Rescue Plan Act.
La Crosse County officials are just beginning to evaluate where it will spend the unprecedented $22.89 million heading their way from the Amer…
View all