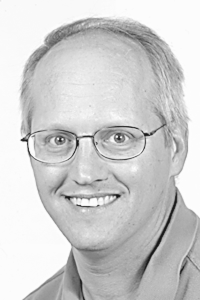 Steve Rundio
Tomah Journal editor
Bio

Steve Rundio is editor of the Tomah Journal. Contact him at 608-374-7785.
Tomah Middle School eighth-grader Ashton Steele leads a Veterans Day assembly in the Pledge of Allegiance. Also pictured is middle school prin…
For the past year, Mile Bluff's clinics have taken part in a Health Resources and Service Administration grant opportunity with the Rural Wisc…
Law enforcement is searching for a former Tomah man suspected of an unprovoked assault Sept. 22 in La Crosse.
Parents and concerned residents can learn more about vaping during a free presentation Wednesday, Nov. 20 beginning at 5:30 pm at Tomah Health…
The public is invited to "Let's Talk: Climate Crisis & Monroe County" Sunday, Nov. 17 from 2-5 p.m. at the American Legion hall, 1116 Ange…
Winners of the Knights of Columbus Catholic Essay Contest, from left: Vincent Evans (third place), Kristen Schmidt (second place), teacher Car…
The cardiovascular rehabilitation program at Tomah Health has been certified by the American Association of Cardiovascular and Pulmonary Rehab…
View all