The Fine Arts Foundation of the Westby Area (FAFWA) is hosting a special concert at the Westby Area Performing Arts Center (WAPAC) on Saturday, July 21.
The "One Voice" concert will feature Westby alum, Jess Salek and Beth (Ekern) Lakmann. These amazing musicians held a fundraising concert three years ago at Westby Coon Prairie Church before the new building was constructed and are elated to be able to return to their roots at Westby and perform in the new state of the art auditorium.
After years of trying to generate enough funds to construct a multi-million dollar fine arts center a community referendum in April 2016 pushed the dream into a reality with completion of the WAPAC building in February 2018. Now FAFWA volunteers are busy scheduling special events as they raise funds to support the structure into the future including the creation of an endowment fund.
Linda Dowling, President of the Fine Arts Foundation said FAFWA is pleased to be able to give back as well.
"Jess and Beth began their music careers in Westby. They are both proud of their roots and love giving back to the community.
Join us as we celebrate the success of some of our own homegrown talent," Dowling said.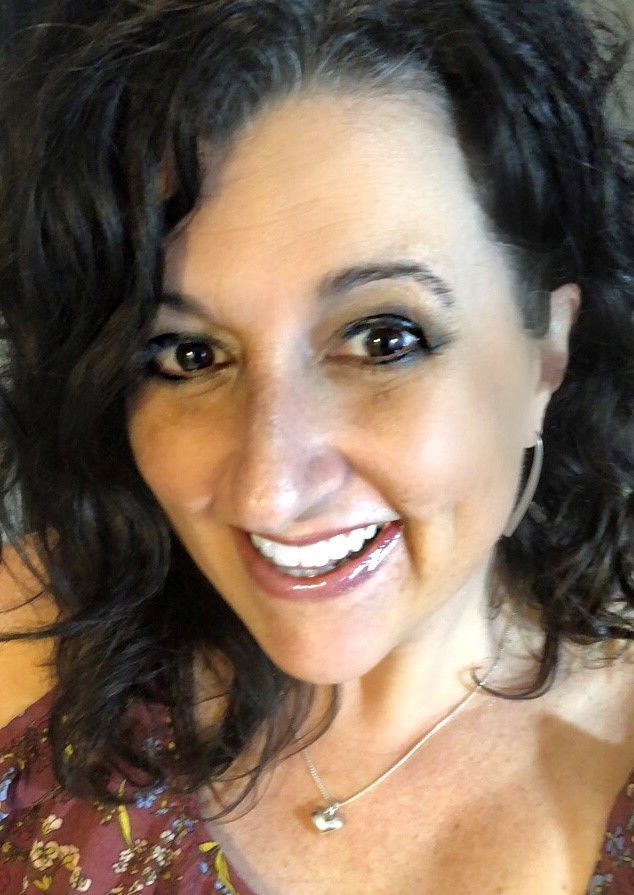 Lakmann is the daughter of Marty (deceased) and Kathy Ekern of Westby. Her siblings, Kristina Bergdahl and Emily Stevenson, also reside in Westby.
Lakmann graduated from Westby High School in 1990, and went on to earn her degree in Music Education from Viterbo University in 1995. She has spent the past 23 years working as an educator, professional accompanist, church musician, private voice and piano instructor, performer, and freelance musician in Wisconsin and Minnesota.
Lakmann resides in La Crosse, and is currently the music director at St. Elizabeth Anne Seton Parish in Holmen. She is the accompanist for the choirs and theater studio classes at UW-La Crosse, and teaches voice and piano in her home studio. She also is in the band "Undercover." She just finished her performances of "Hot Stuff: #1 Hits of the 70's" at Viterbo University, and has been busy writing the orchestrations for the upcoming One Voice concert.
Her two children will be once again performing with her in the concert. Lexie will be a Junior at UW-Stevens Point, majoring in Vocal Jazz Studies, and Music Education. Sam will be a Freshman at UW-Eau Claire, majoring in Music Composition. Lakmann's former husband Mark, the band director at Logan High School, will once again be playing drums for the performance.
Lakmann said the concert will feature classical music selections and musical theater performances, plus some favorite group numbers from the first concert back in 2015. She said changes have been made to most of the solos and duets, and some stunning new music has been added.
Lexie Lakmann will wow the crowd with her rendition of "At Last" and we will be featuring selections from Jason Robert Brown's "The Bridges of Madison County."
"This score is so lush and the instrumentation so incredible...I can't get enough of it. I can barely get through a rehearsal without weeping, because the music is so gorgeous! We are adding guitars and mandolin to our already stunning instrumental combo, so it's going to be out of this world," Beth said.
In addition, Westby alum, Jon Strangstalien and Kris Bergdahl will be joining the concert again this year, as well as a new face, Brandon Harris, who is well-known in the La Crosse theater world. Lakmann said Harris has the perfect voice for the material the group will be performing.
"We couldn't have found a better fit, and are so excited he is a part of this. If you are looking for an evening of music that you won't forget, this is the concert to attend. We have some of the best instrumentalists in the state coming in to play for this concert, fantastic vocalists, and repertoire that will touch your soul," Beth said.
Jess Salek, is the son of Carl and Susan Salek of Westby. He has one brother, Jake, also of Westby. Salek lives in Madison with his husband, Randy Cornell, a registered nurse and their dog, Hamlin.
He graduated from Westby Area High School in 1991 and received his Bachelor of Music in piano performance from Lawrence University in Appleton in 1995 and his Master of Music in piano performance from Stony Brook University in New York in 1997.
With his schooling complete he worked as accompanist and music theory Instructor at Interlochen Arts Academy and Camp from 1997-1999. He returned to Wisconsin in 1999 and began working on his Doctor of Musical Arts Degree in piano performance at UW-Madison. From there he worked as pianist for Opera for the Young for two seasons, and from 2009-2013 he was music director of Fresco Opera Theatre, a nonprofit group dedicated to staging original modern productions of opera classics to appeal to audiences both seasoned and new.
Salek also founded and currently performs in the critically-acclaimed Mosaic Chamber Players, a group dedicated to performing classical chamber works for piano and strings throughout Wisconsin.
In 2005, Jess began teaching and presently owns Salek Piano Studio, Inc., a diverse group of 50 students of all levels and ages. He also currently serves as accompanist for Madison Youth Choir, and as the substitute keyboardist for Madison Symphony Orchestra and Wisconsin Chamber Orchestra. He is a member of Sound Ensemble Wisconsin, a professional chamber group, and most recently founded Mosaic Chamber Players, a chamber group that was described as "among the finest purveyors of chamber music in Madison."
Salek's biggest musical influences have been his teachers: Sue Walby, Catherine Kautsky, David Abbot, Christina Dahl and Christopher Taylor.
"They all have inspired and instructed me in countless ways throughout my musical career," Salek said.
The first half of his performance will be classical, and will feature solo piano, a piano duet, and instrumental chamber music with some of his friends. The second half he will play with the gifted Beth Ekern Lakmann, as she and friends perform musical theater selections.
"I am really excited to be performing in Westby. I'm quite proud of the upcoming event and the performance space in the new performing arts center is beautiful," Salek said.
Tickets for the July 21 concert are $15 and seats can be reserved online at wapac.ludus.com Doors open at 6:30 p.m., with the concert scheduled for 7 p.m. Seats may be available the night of the concert unless the event sells out online. Check the website for availability.
If you would like more information contact Linda Dowling, President of the Fine Arts Foundation at 625-2453. Donations can be mailed to P.O. Box 8, Westby, WI, 54667. Please continue to watch for information of the planned concerts and events in the upcoming months.