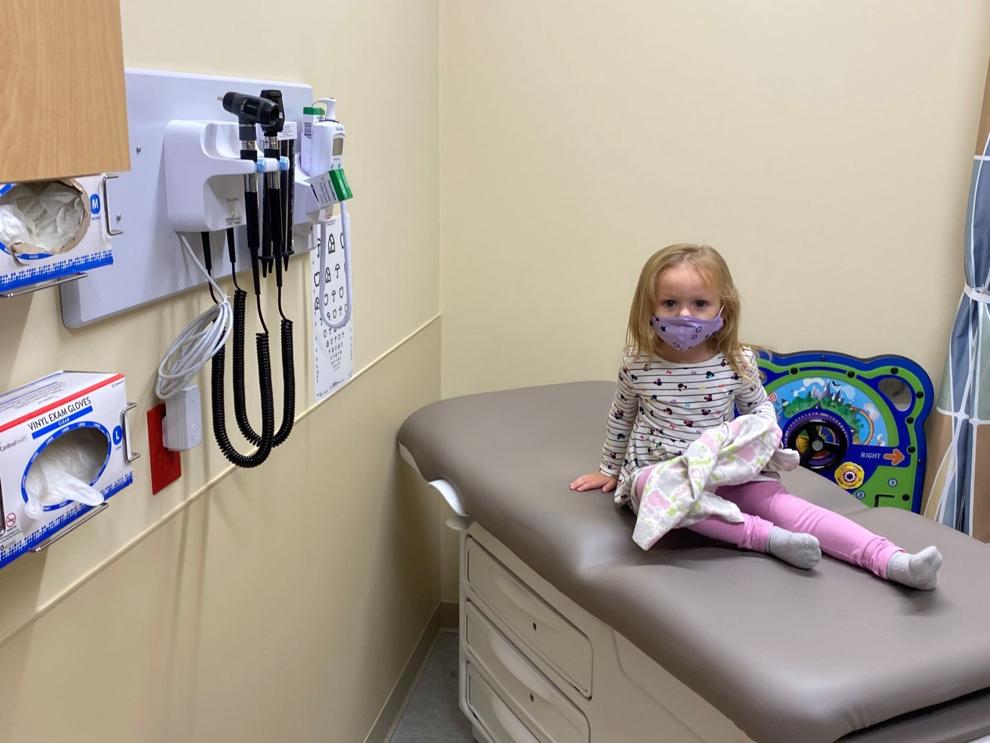 Twirling around the doctor's office with a smile clear even behind her mask and her blanket firmly in her grasp, Addison Brand was thrilled to see Dr. Vivian Rider at the Gundersen Winona Campus.
It was time Wednesday for Addison's 3-year-old check-up and flu shots, just days after her birthday.
She was one of few children, compared to years past, that are being brought in by their parents for their annual check-ups and immunizations due to COVID-19.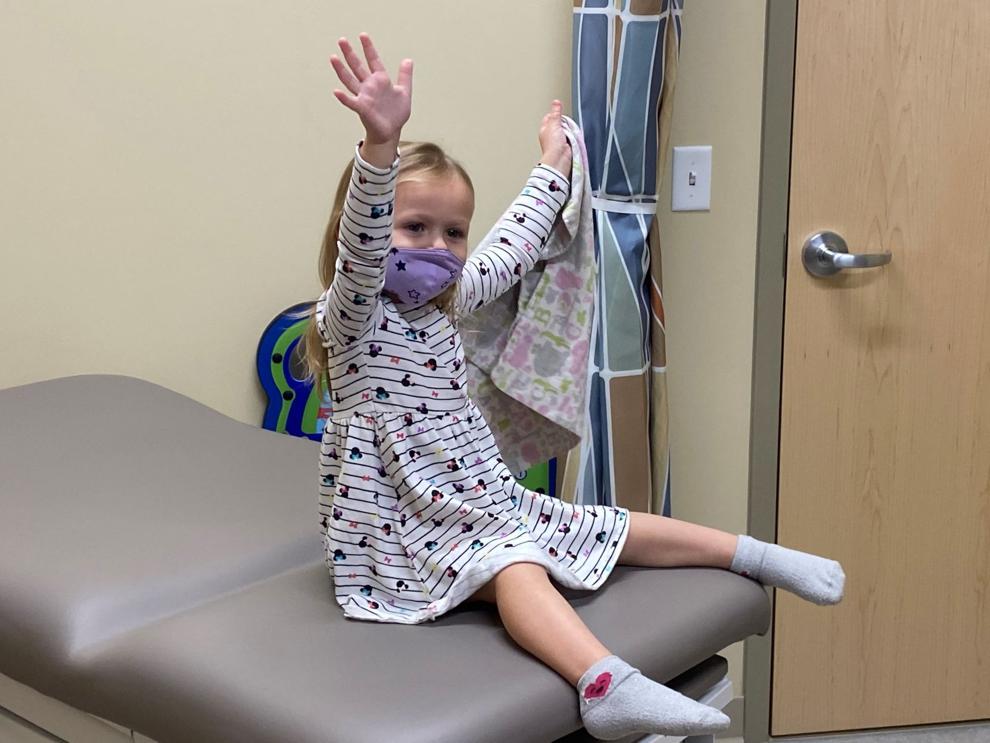 Rider said that she's seen a decrease in patients and has read in studies that as of July, childhood check-ups and immunizations were down between 60% and 90% this year compared to last year.
While it is recommended for adults to not go to a doctor's office more than necessary, a child – especially those under 2-years-old – still should go to the doctor as regularly recommended to help make sure they are growing up strong and healthy.
"I think it's very important that they get their flu shots. Just because there is a pandemic, to have the flu shot prevents any further issues," Addison's mother, Dana Brand, said about why she still brings her daughter and her son in for their immunizations, even during a health crisis.
She said she believes that the hospitals are doing a great job at preventing possible disease spread to the children and families that are visiting the campuses.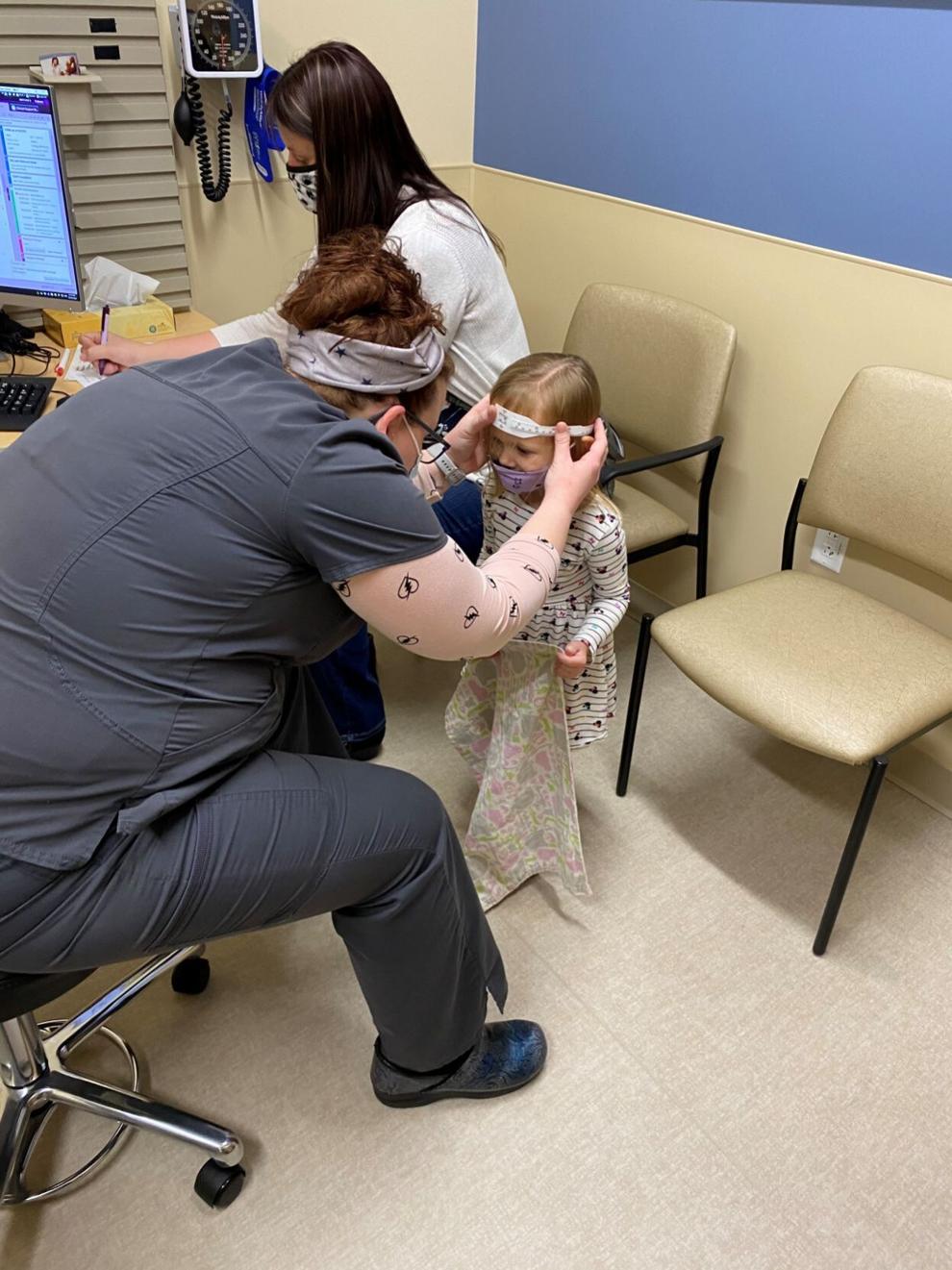 Addison's appointment included not just a shot, but multiple exams – like for her eyes, ears, mouth, heart and more – that proved that she was a very healthy young child.
Throughout the appointment she was brave and excited to be at the facility, no fear in her eyes until the moment the flu shot was administered.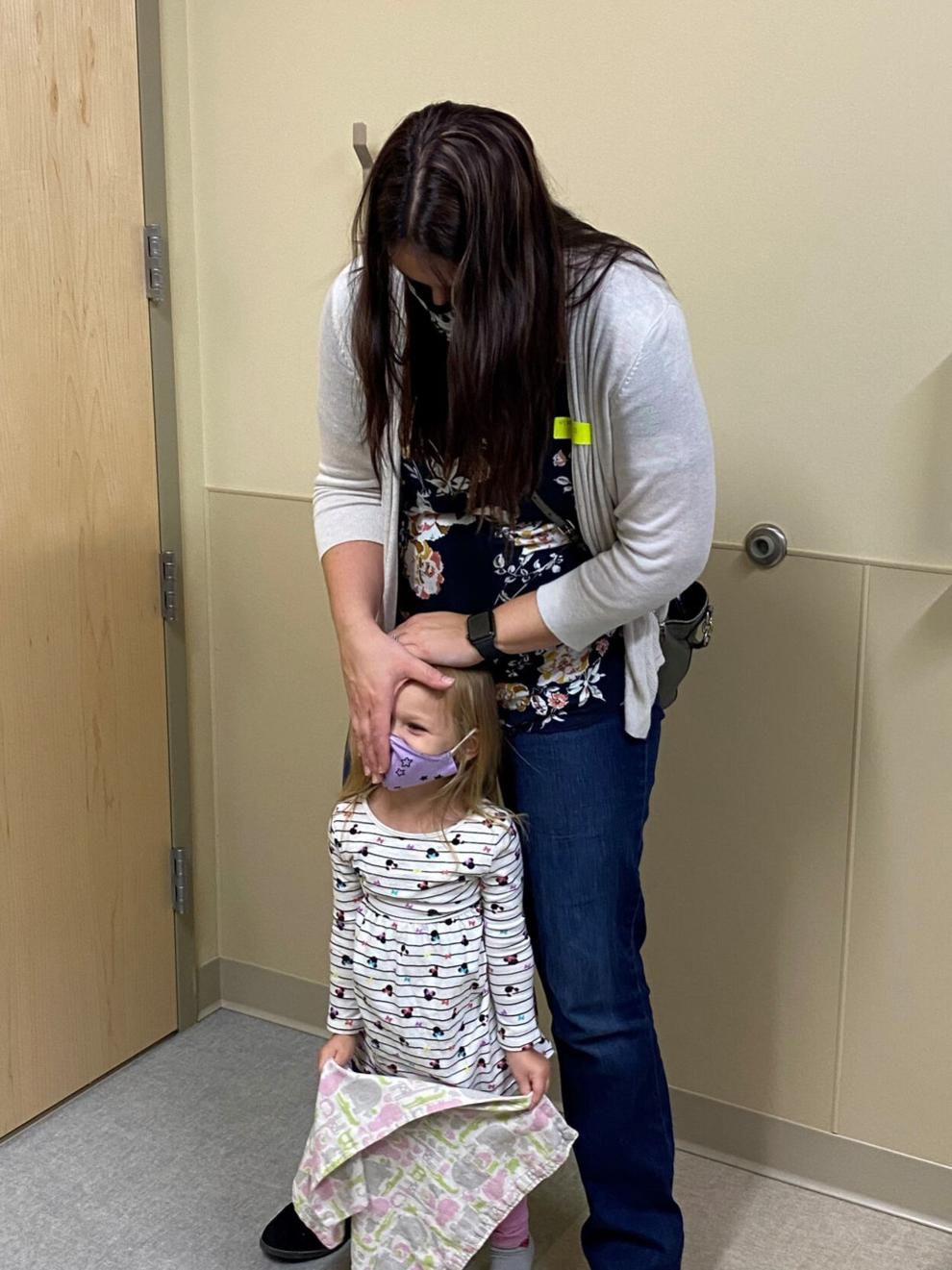 As a lot of children do, she did burst into tears during the shot, but quickly recovered in Dana's arms and could be seen in the hall minutes later fully recovered from the incident.
Stickers and other distractions were provided to help her smile once again.
Rider said, even though the shots and appointments may cause a bit of a pain or fear, especially now during the pandemic, "I feel like it's even more important than usual now because we certainly don't, in the middle of COVID, we don't want to have outbreaks of really serious and potentially fatal diseases like measles and whooping cough.
"We don't want to be dealing with that when they are preventable by vaccines and it's very safe to come in and get vaccines," she said.
Rider reminded that these deadly diseases are not going away just because of the pandemic, so they need to continue to be a concern.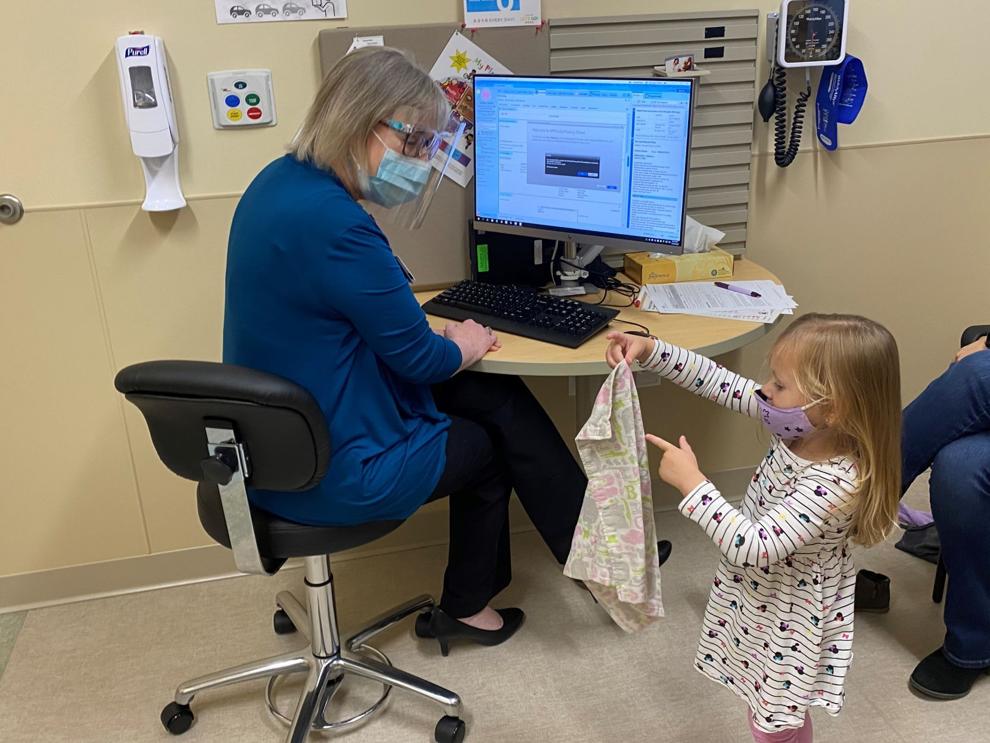 For those who are nervous about going to a medical facility, she said that all precautions that can be done on the campus to help prevent the spread of COVID-19 are being done and that she feels safe in the facility.
"I feel more safe at work that I do going to the grocery store," she said.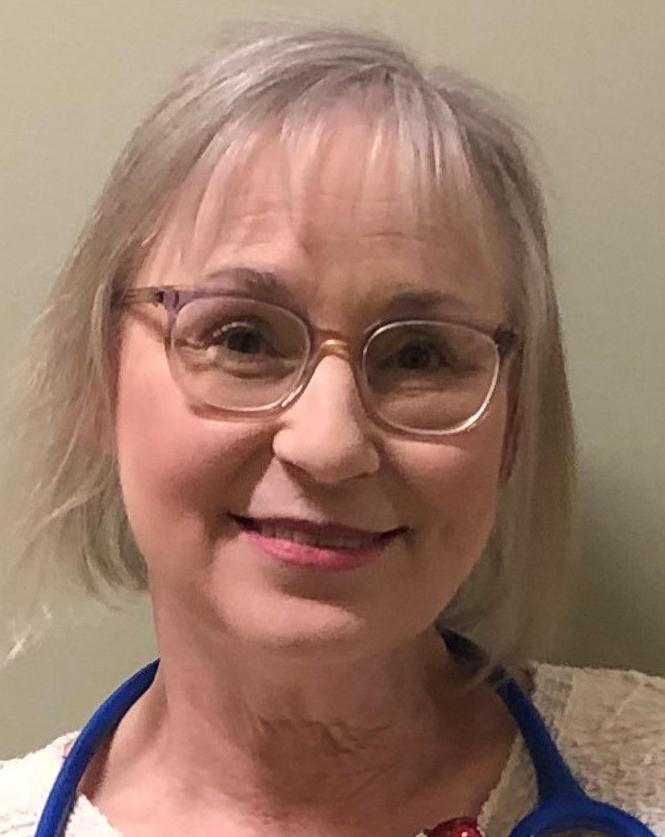 She said that none of her coworkers that she knows of have gotten sick due to possible exposures at work.
While she isn't worrying about herself, she is worrying about her patients, as she has for the past 30 years of her career.
"Every family that I meet, I just want to watch that kid grow up and be healthy. And right now there's so much more anxiety about everyone's health, so I feel like I'm worrying about the kids and the parents," Rider said.
"I don't want to see them get sick from something that could have been prevented," she said.
"I feel like it's even more important than usual now because we certainly don't, in the middle of COVID, we don't want to have outbreaks of really serious and potentially fatal diseases like measles and whooping cough." Dr. Vivian Rider, Gundersen Winona