Frustration is the key emotion flooding many University of Wisconsin-La Crosse students as on-campus residents are ordered to shelter in place, junior Caleb Marecek said Monday.
He said that he, along with many of his peers, predicted this situation would occur when they returned to the campus earlier this month.
"Like it was sort of just a matter of time before we either get shut down and get sent back (home) completely. Or something like whole dorms on lockdown, which we are currently in right now," Marecek said.
So far, 275 cases have been diagnosed on the campus, with 51 of those cases announced Monday.
All of those cases were diagnosed within six days, as the school year had just started on Sept. 8.
As for the university's preparedness for this pandemic, already 70% of its 140 quarantine/isolation beds are filled.
Marecek even lives near one person who has been diagnosed with the quickly spreading disease, he shared.
Currently, to help prevent further spread, classes have been moved online for a two-week period.
Nonessential activities on campus have been canceled and students have been asked to not go home, instead staying in their dorm rooms where only fellow dorm residents are allowed.
Students are allowed to get meals to go from the dining locations on the campus, but only during certain hours each day.
If a student is diagnosed with COVID-19 or showing symptoms, meals will be delivered while they recover alone.
Masks are required to be worn on the campus.
These campus-wide instructions, including the completely online classes and shelter-in-place requirements, are currently scheduled to end at 5 p.m. Sept. 27, but they could be extended.
As for things to do during this quiet time on the campus, Marecek said there are not activities taking place – at least not in the Eagle residence hall where he lives.
Students mainly spend their days in their assigned rooms, but can occasionally use the study rooms in the buildings.
Marecek did say he thinks it's highly likely he will get COVID-19, especially because of the numerous cases near him.
He has not yet been required to be tested for the disease as of Monday.
This likelihood of spread on the campus, he said, is greatly causing stress for many students.
Even daily service opportunities are being removed from the students' lives, as they are limited on what they can do outside of their homes and cannot receive mail as normal.
As for other local higher education institutes, Viterbo University announced Monday its total number of students diagnosed with COVID-19 is at 63, while no employees have tested positive.
Masks are required on the campus, along with social distancing. Classes continue to be taught as originally planned, with some in-person.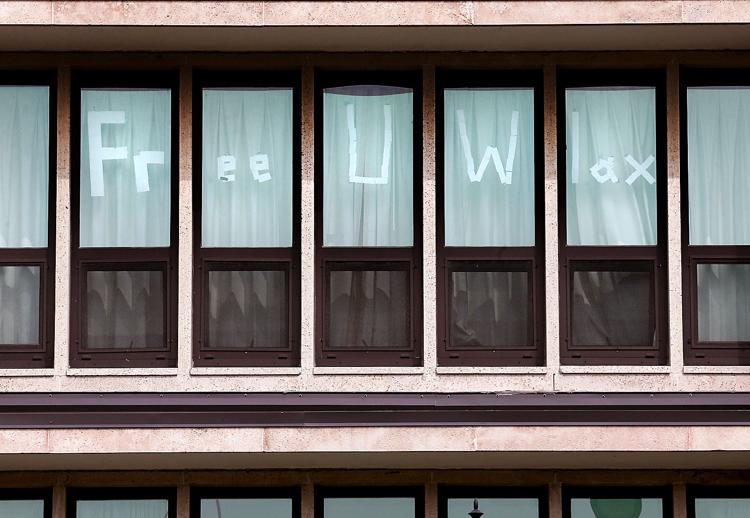 As for classes at Western Technical College, most are online, with only classes that require in-person time taking place in person. Social distancing is a major focus in the classes that are taking place.
In Winona, Minnesota State College Southeast currently has a similar setup with most classes online.
In total, by the start of September, the campus was only at a total of four positive cases. No extreme increases have been announced.
Winona State University also has faced a high increase of cases, with 209 confirmed as of Sept. 6. The university's classes had started Aug. 24.
The university is currently in a two-week lockdown, helping to stop the spread. Classes are being moved online during the time period, but are expected to be moved back to in person at the end of the month.
At Saint Mary's University, only 24 campus members have tested positive for COVID-19 since the university's start the week of Aug. 24.
SMU has stayed a green level of caution with in-person classes continuing and no lockdowns.
Concerned about COVID-19?
Sign up now to get the most recent coronavirus headlines and other important local and national news sent to your email inbox daily.