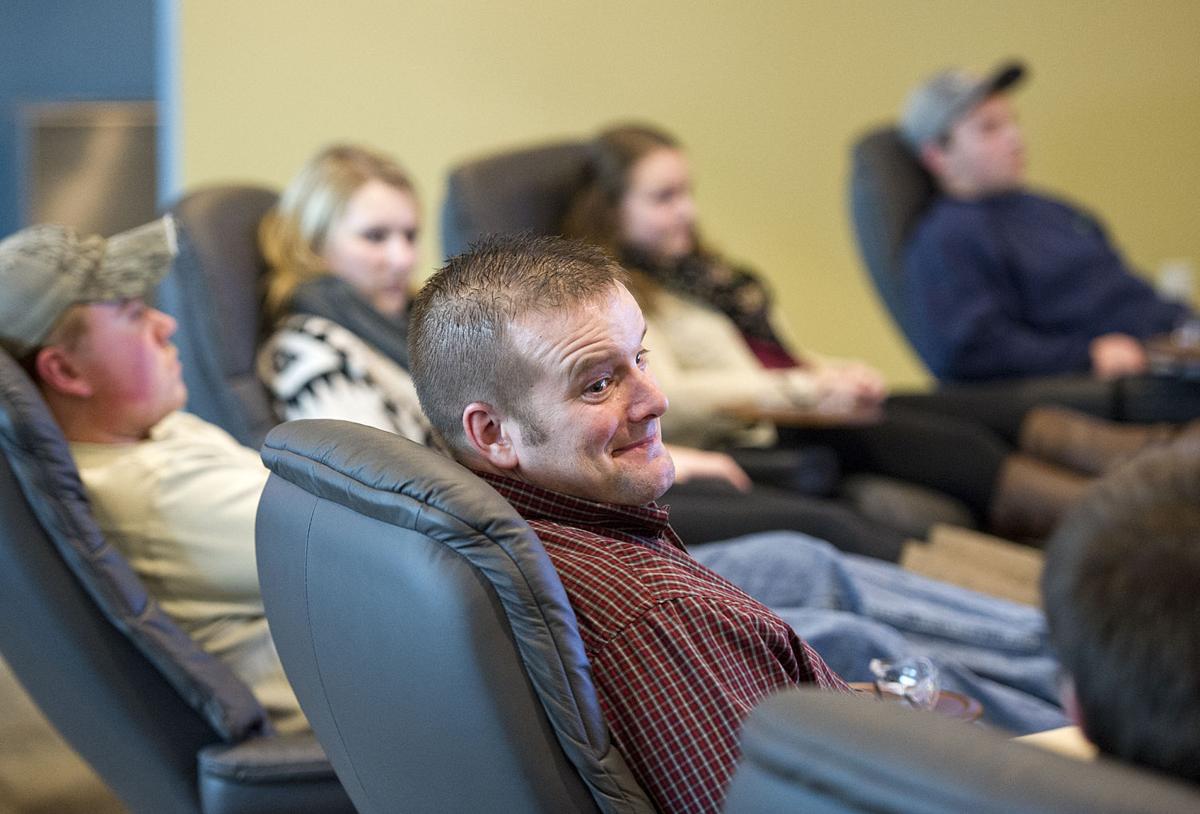 HOUSTON, Minn. — Sometimes it pays to think big.
Houston High School industrial arts teacher Kiel Koehler and five of his students learned that lesson first-hand Thursday, when they visited Winona's Miller Ingenuity for a tour and a prize — and walked away with an unexpected $5,000 for their school.
They were invited after Koehler placed in the company's first-of-its-kind Miller Ingenuity Challenge, which invited college and graduate students to submit plans and creative ideas around one question: How might American manufacturers attract the best and brightest innovative minds to pursue careers in the manufacturing industry?
Koehler — also a student at University of Wisconsin-Stout — won second place with his plan to update equipment and tools at his school to spark student interest in the industrial arts, and form partnerships between companies and school districts to prepare students for careers in manufacturing.
So Koehler, along with five of his students, his family and Houston principal Todd Lundberg, were invited to visit the Miller factory for a tour of the east-end Winona facility and receive his $2,000 prize.
After the tour, Koehler and his students participated in a brainstorming session around another question: What could be done to improve innovation if we had $1,000 to invest in the industrial arts program at Houston High?
You have free articles remaining.
Koehler and his students didn't need much time to think, quickly suggesting things like design labs, more welding booths, more space, CNC machines, more automotive tools and a 3D printer.
"That's quite a list," said Steve Blue, Miller Ingenuity president and CEO, who joined the group to present Koehler's award. "It shows me how engaged you are in the process — you need things because you care about what you learn."
He spoke about the importance of a quality education — to the country, to the Winona community, to his company.
"So we're here to celebrate one of the unsung heroes of a quality education" — and that's Koehler, he said.
In addition to Koehler's $2,000 prize, Blue was to present principal Lundburg with a surprise additional $1,000 to implement the students' ideas.
But at the last minute, Blue decided to give them a total of $5,000 — citing the students' demonstrated passion for the field.
"I'm so overwhelmed," Koehler said after the presentation. "I just feel like a kid at Christmas."
He wasn't exactly sure what the money would be used for and said it would take some planning to decide.
"But what a great problem to have," he said, smiling.