Tuesday began as a normal day for 17-year-old Logan Monk.
The Winona Senior High School student got up early that morning, ready to go play Frisbee with his swim teammates.
But a normal, happy day can turn into a tragic one in a split second.
Monk was headed south on County Road 20 at 6:08 a.m., according to the Winona County Sheriff's Office, when his vehicle slid into the northbound lane and collided head-on with a school bus.
Thankfully, no children were on the bus and the bus driver was uninjured.
Heartbreakingly, Monk did not have the same luck. While he survived the initial impact, he was transferred to an area hospital with life-threatening injuries.
"I would have never ever imagined a day like that day," said Monk's mother, Andrea Gierok.
Two days later, at 1:57 a.m. Thursday, Monk was declared brain-dead.
His organs were harvested Saturday afternoon, and a flag was raised in his honor outside of Gundersen in La Crosse. His loved ones gathered together as the procedure took place to share stories about Monk.
"Logan chose to be an organ donor when he got his driver's license," Gierok shared.
He was greatly loved by those around him, who are now reflecting on the impact that he made on them during his too-short life.
Gierok described her son as being goofy, kind and highly in-tune with other people's emotions, as well as very focused, driven and goal-oriented.
And hungry, she added, like many young men his age.
Monk "loved to make people laugh," Gierok said.
She added that her son was a Miami Dolphins fan for life and greatly loved the sports he played, which included soccer, swimming and tennis.
Monk loved to be outdoors and travel, with his favorite spots being the Boundary Waters, Alaska and anywhere near the ocean, Gierok shared.
His love of the outside world inspired his future career choice. With a passion for weather, Monk was set to go to St. Cloud State in the fall to study meteorology.
She said that fishing was a favorite activity of his.
"He fiercely loved his family and friends," Gierok said — and his dogs, she added.
And those close to him certainly loved him back immensely.
"Logan was a senior on the team this year. An incredibly hard worker, as dedicated as they come (he even turned down being a captain because he wanted to focus instead on his performances), and a fiercely loyal friend," the Winhawk Swim and Dive Teams shared on their Facebook page Thursday after Monk's death.
The Winona Youth Soccer Association, now known as the Minnesota Rush-Winona, also shared on Thursday on their Facebook page, "Logan played soccer with a smile on his face, and his gift of life through organ donation will bring smiles to many more faces. Minnesota Rush Winona sends our heartfelt condolences to Logan's family, his friends and his teammates."
Monk was a part of the soccer community both as part of the WYSA 2005 club team and as a player on the high school boys soccer team.
Jessica Gallagher White, the mother of one of Monk's close friends, also took to Facebook to honor Monk.
"I am heartbroken. Heaven gained an extraordinary boy and my son lost one of his best friends. Logan was loved by everyone, he was silly, he always had a smile on his face, he was an inspiration to all of his friends and is now a hero. We have heard that all of his organs will be donated to save others," Gallagher White wrote.
"There will be a hole in all of our hearts and his friends will carry a piece of Logan with them forever. It was an incredible experience to be there with these boys in the hospital watching them pour all the love and hugs they could on the family and on each other. This is an extraordinary group of young men that truly are brothers for life with each other and Logan. I am honored to know each of you and thank you for letting me shower you with all the mom hugs I could," she shared.
She concluded her message in memory of Monk by saying, "To Logan's mom Andrea, his dad Rob and his brother Lleyton Monk, thank you for sharing the life of your beautiful boy with our sons and for letting them be part of your family with their grief."
WSHS principal Heather Fitzloff wrote to the Winona Area Public Schools community in a message Thursday, "We are deeply saddened over this loss, and we send our heartfelt sympathy to Logan's family, friends, teammates and all those who love him."
She wrote, "The death of a child is always a sad and troubling event. It can often have a profound effect on friends, classmates and anyone who hears about it. It is extremely important for children to have an opportunity to talk through their feelings and reactions in a safe and appropriate manner."
Fitzloff shared resources that are available at the high school — like school counselors, school social workers and school psychologists — to help students as they process Monk's death.
"We all experience grief in different ways. Some of us may need our routine. Some of us may need to be alone. Some of us may need to talk. Some of us may not know what we need," Fitzloff wrote. "It is OK to not be OK. Please ask for help if you need it. We are here for each other."
A moment of silence was held in honor of Monk, his family and friends and WAPS staff affected by the loss at the start of the Winona Area Public School's Board of Education meeting Thursday evening.
The senior student representative on the board, Ruby Hetzel, attempted to hold back her tears as she spoke about Monk at the end of the meeting.
"Watching the wave of grief wash over the students this week, and the staff, has been very unpleasant. I don't wish that upon anyone ever," Hetzel said. "I think I can say for everyone that Logan was an amazing kid. It was an honor to know him."
She shared that she wasn't a close friend of Monk's, but that it was always enjoyable whenever she spoke to him. She recalled him always having a smile on his face.
Hetzel shared her gratefulness for the WAPS staff who have supported the students as they grieved the heartbreaking loss of Monk.
"I also want to thank the students as we group together. I think everyone felt comforted in not being alone as we all took the news differently," she said.
Gierok is grateful for all of the support her family has received during this tragic time.
"We have been so overwhelmed by the kindness — it's been a blessing to be able to learn more about Logan through the eyes of his friends, their parents, teachers and coaches," Gierok said. "I really never could have imagined this kind of outpouring, but we are feeling so thankful and truly blessed."
Gierok also shared a reminder for fellow parents: "Hug your babies, even if they aren't babies anymore, and tell them you love them whenever you can — because one day you may not be able to ever do that again."
A celebration of Monk's life is scheduled for noon on Saturday, Jan. 28, at the Winona Senior High School gymnasium, with visitation taking place for an hour before the celebration of life. A visitation is also scheduled from 4 to 8 p.m. Friday, Jan. 27, at Hoff Celebration of Life Center in Goodview. Attendees are encouraged to wear Winona Winhawk apparel and gear.
In lieu of flowers, memorials can be made in memory of Monk to the Foundation for Winona Area Public Schools.
Touring the River Valley: Winona County
What do you love most about Winona County?
Lakeview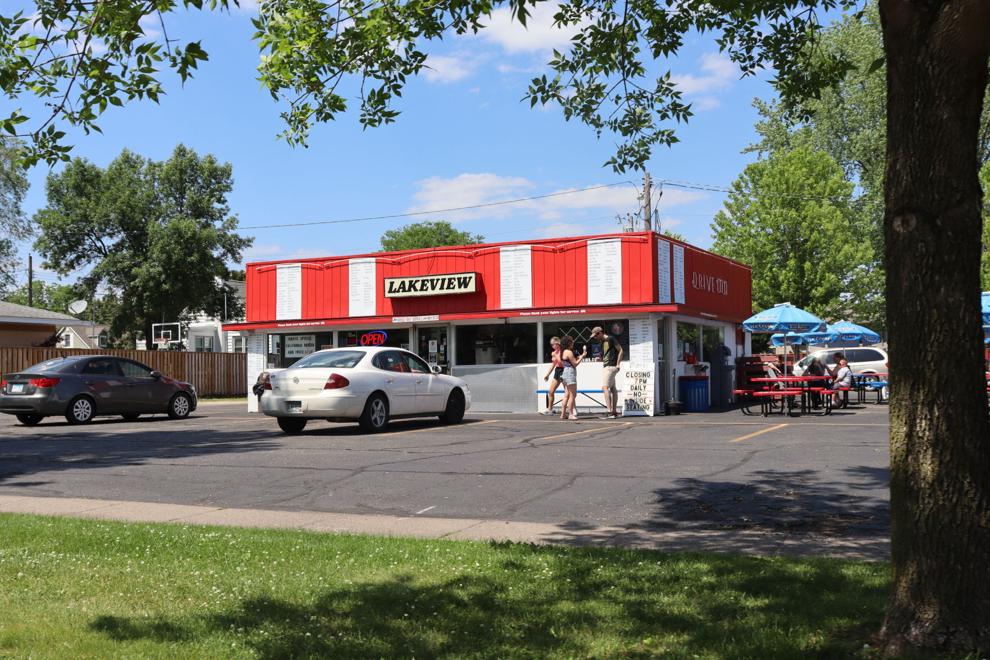 Hills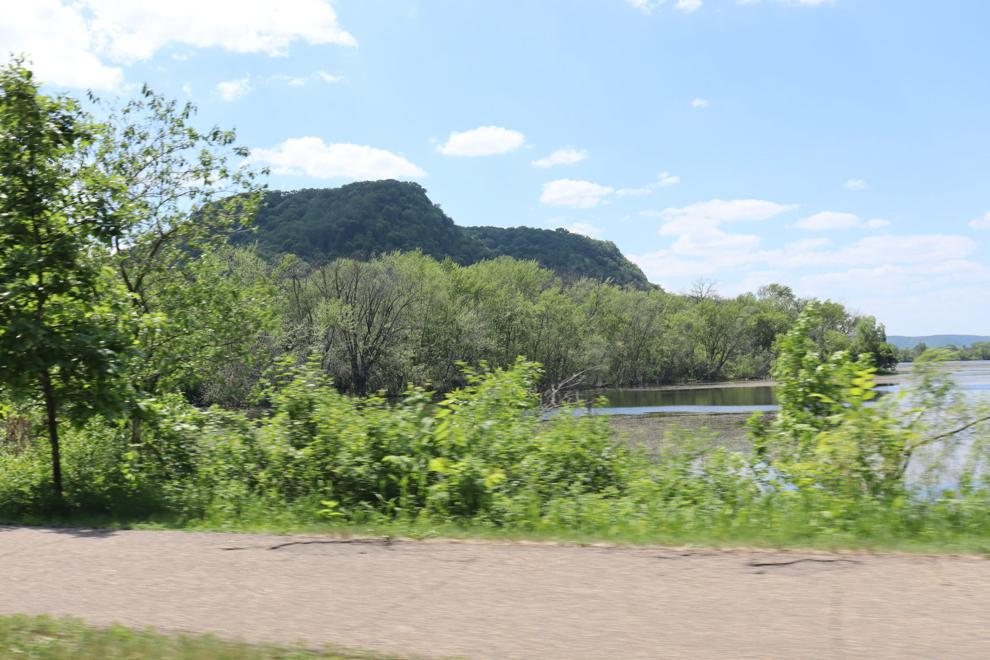 Lake and High School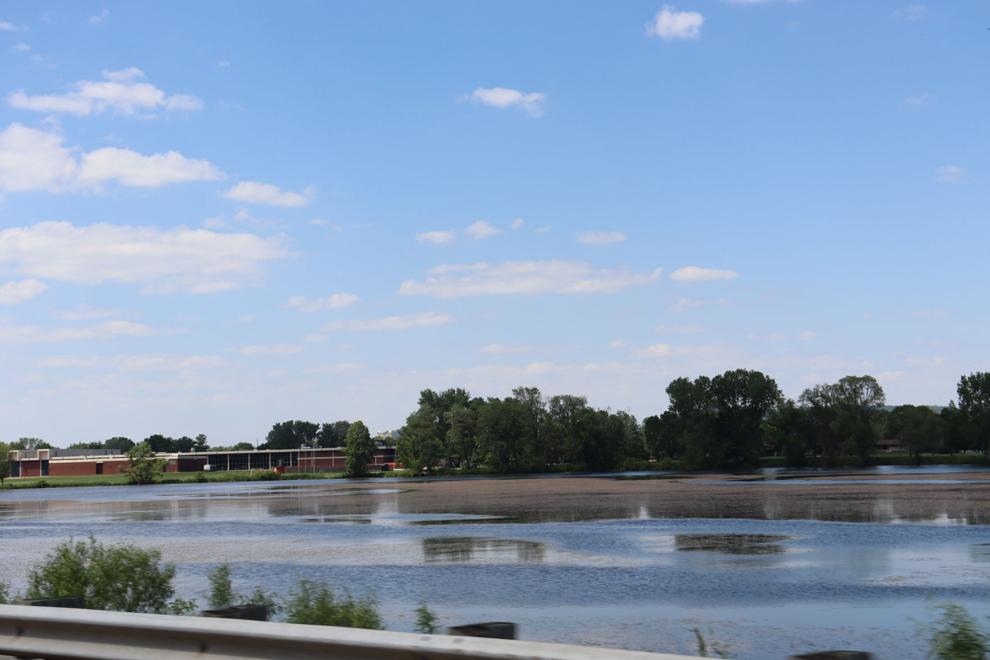 Greenery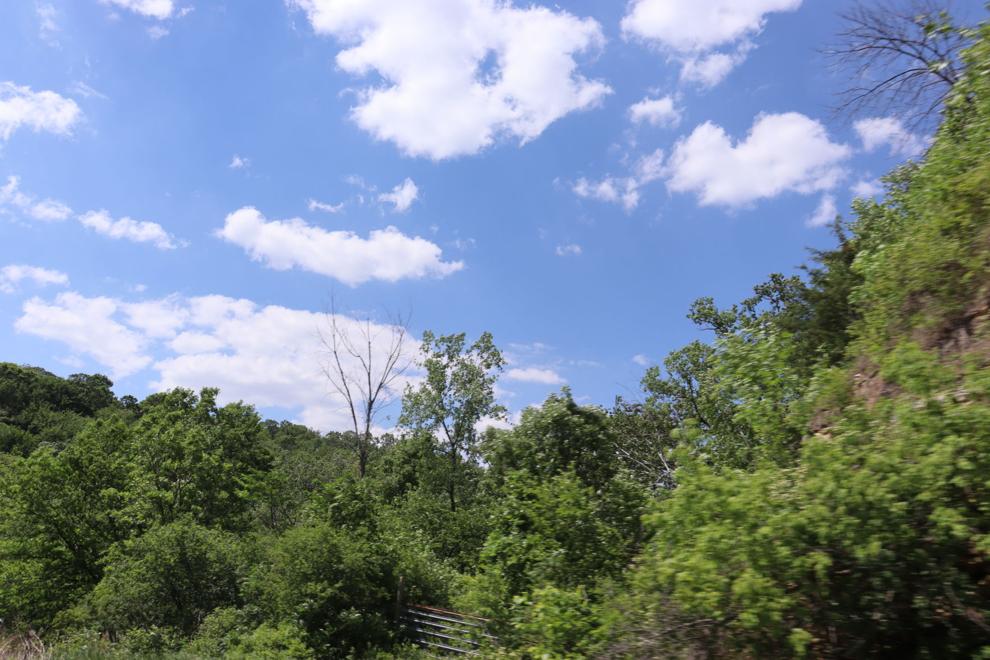 Hills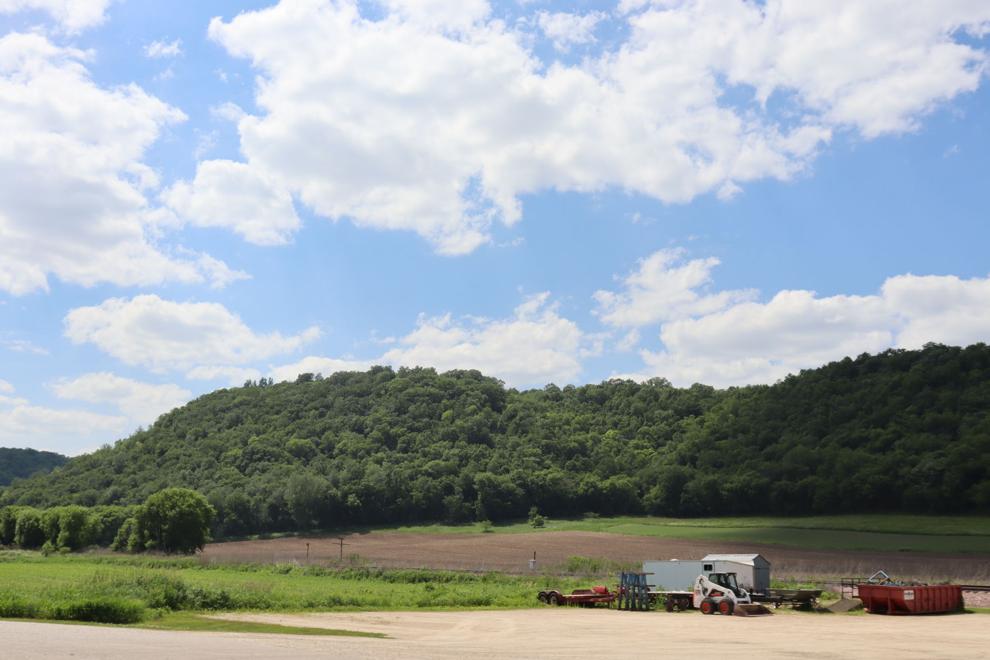 Greenery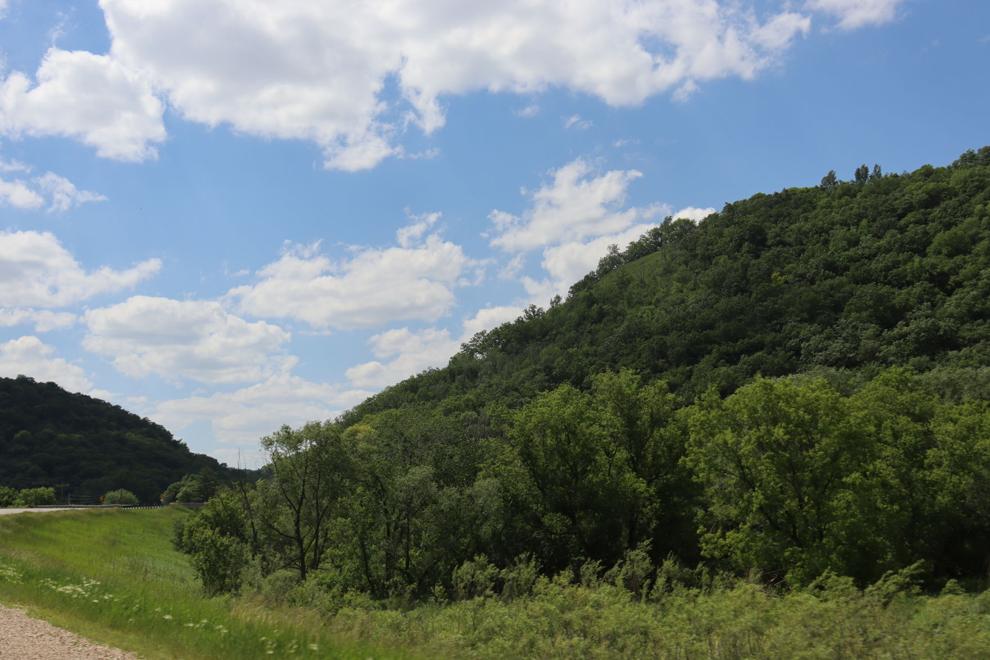 Structures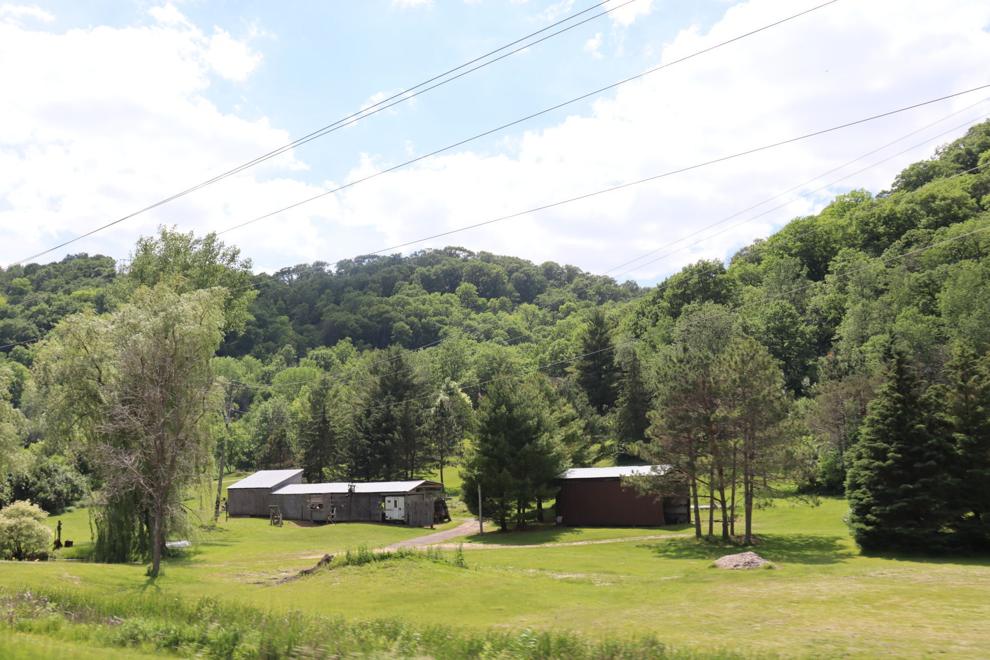 Water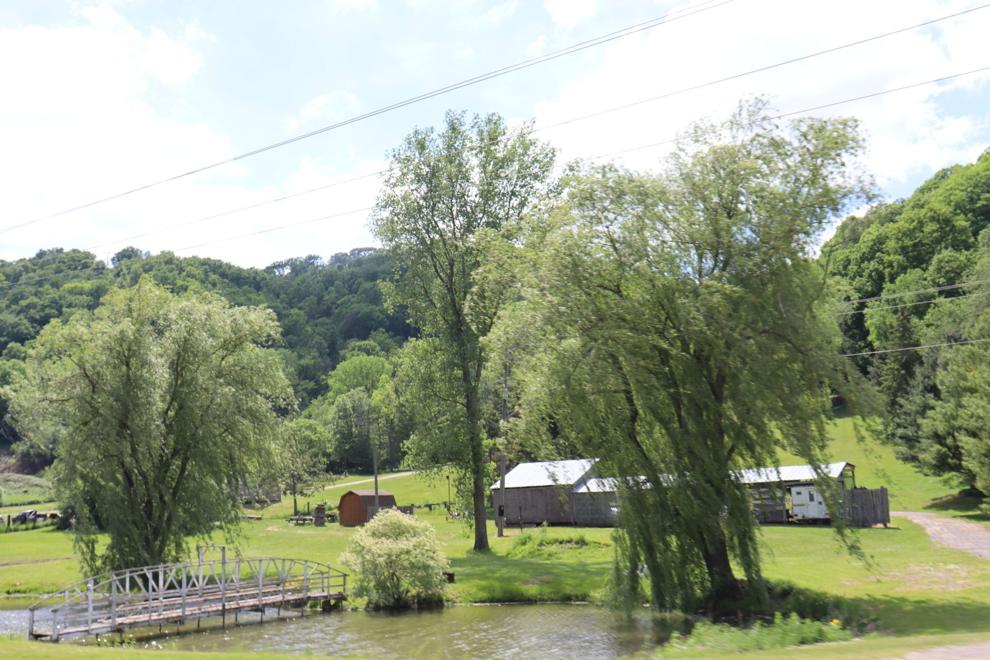 Hills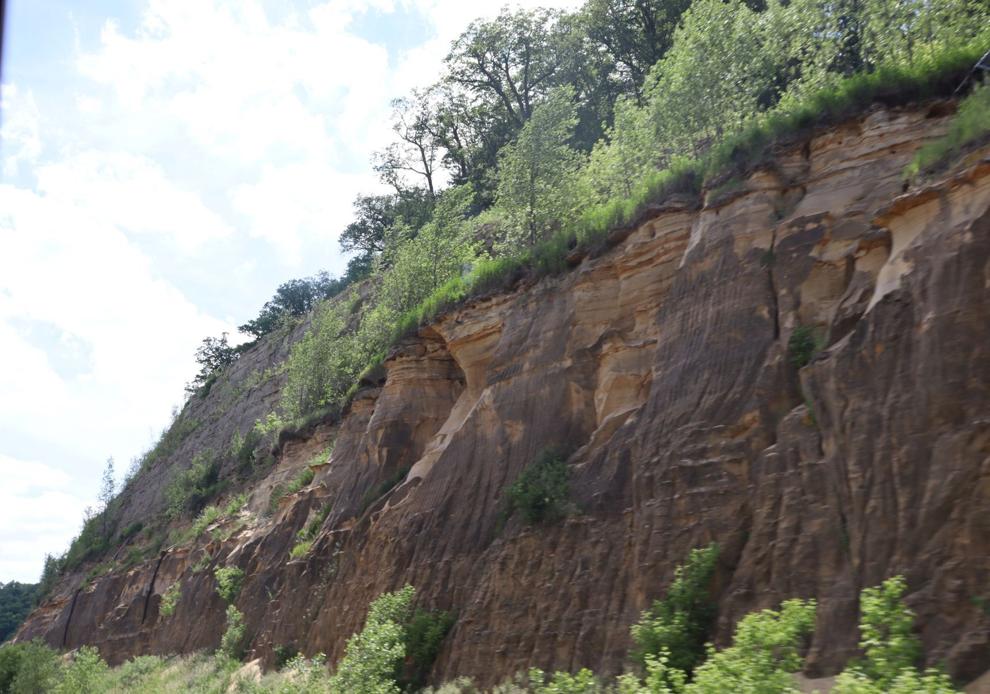 Farm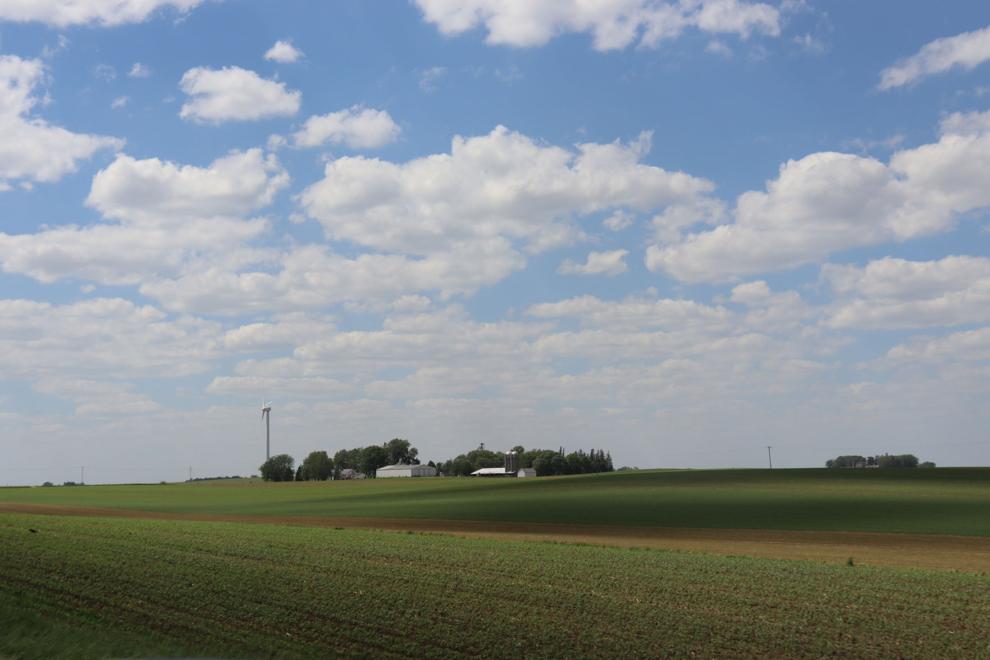 Turbines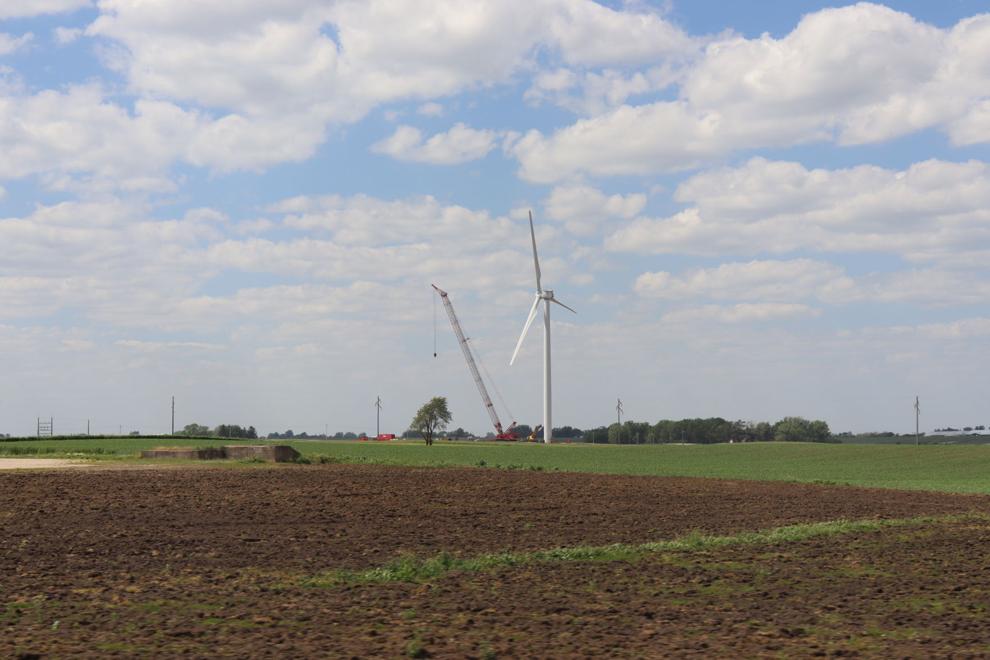 Farm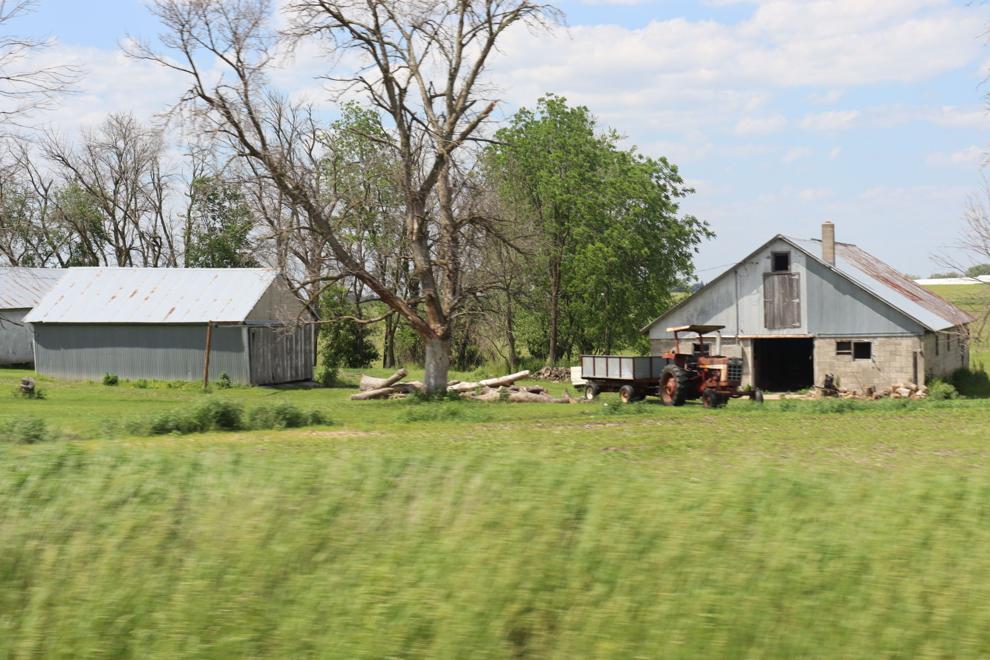 Farm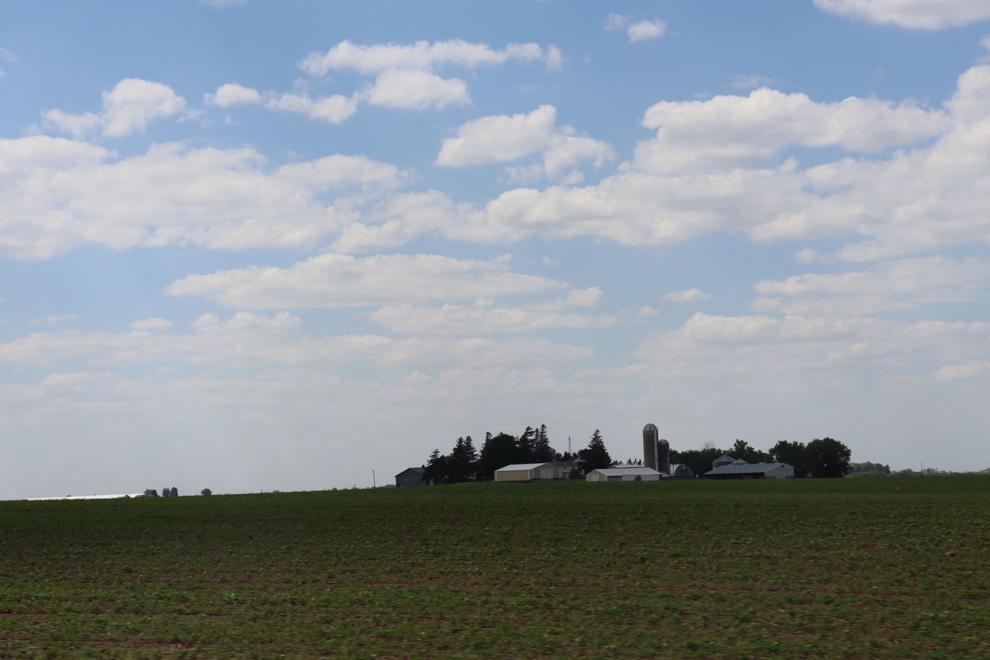 Welcome to Utica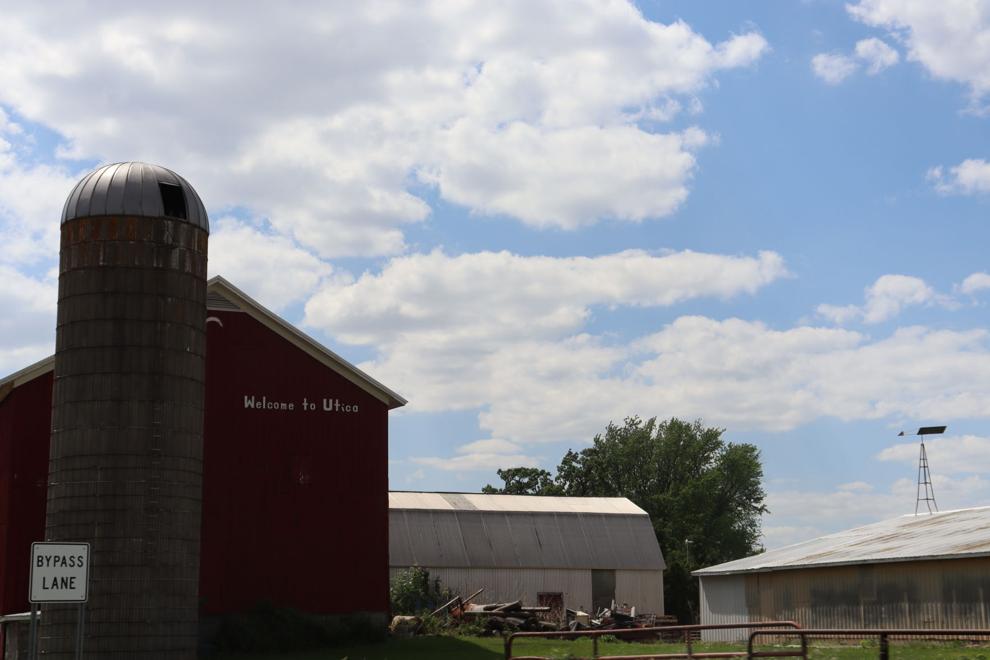 Tractor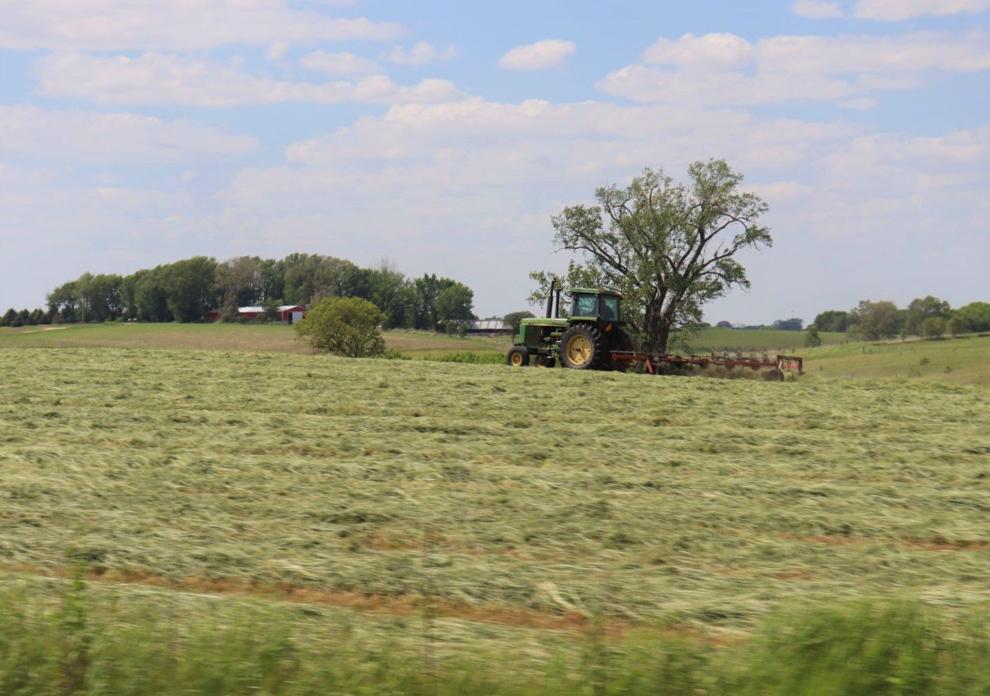 Farm land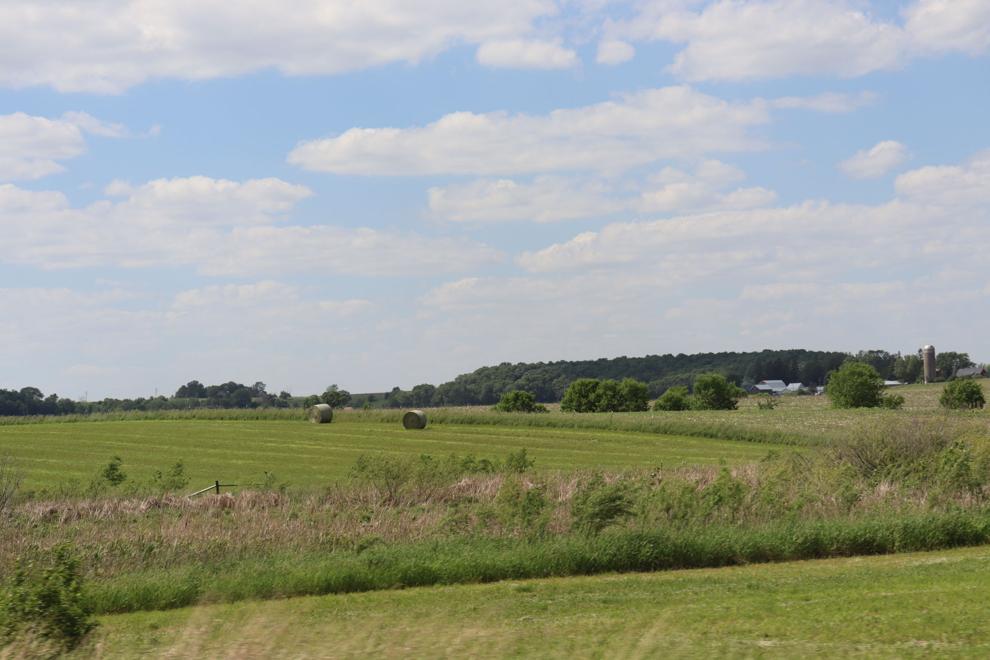 Solar panels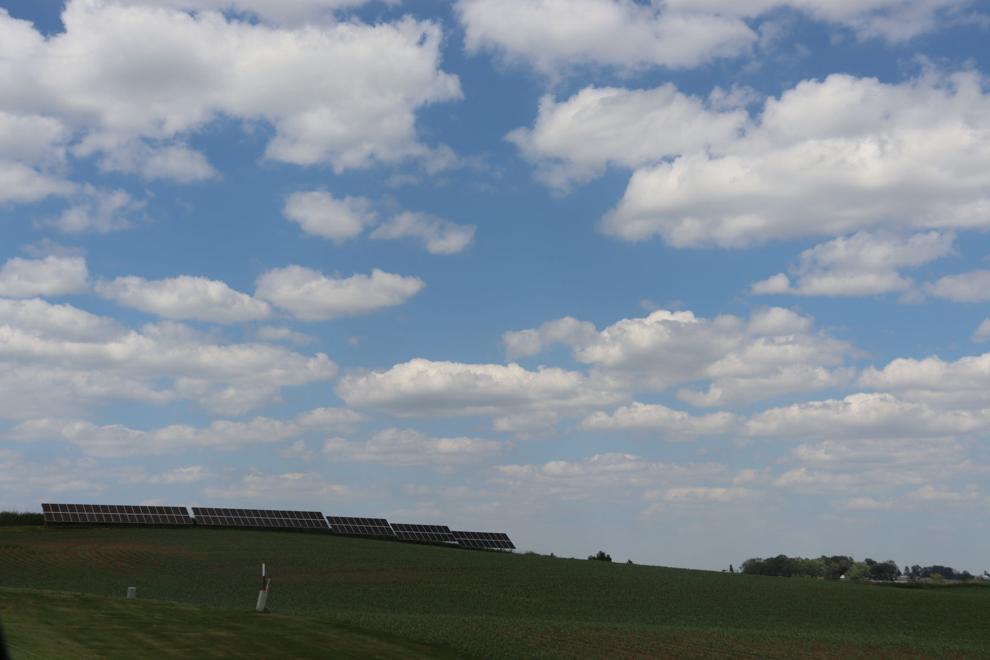 Crop land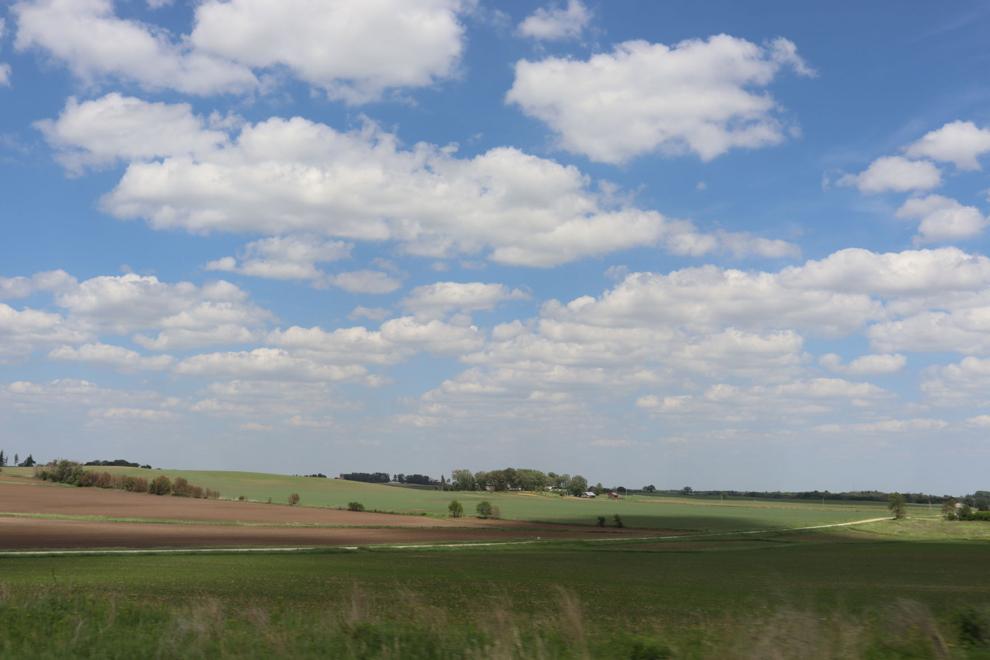 Farm equipment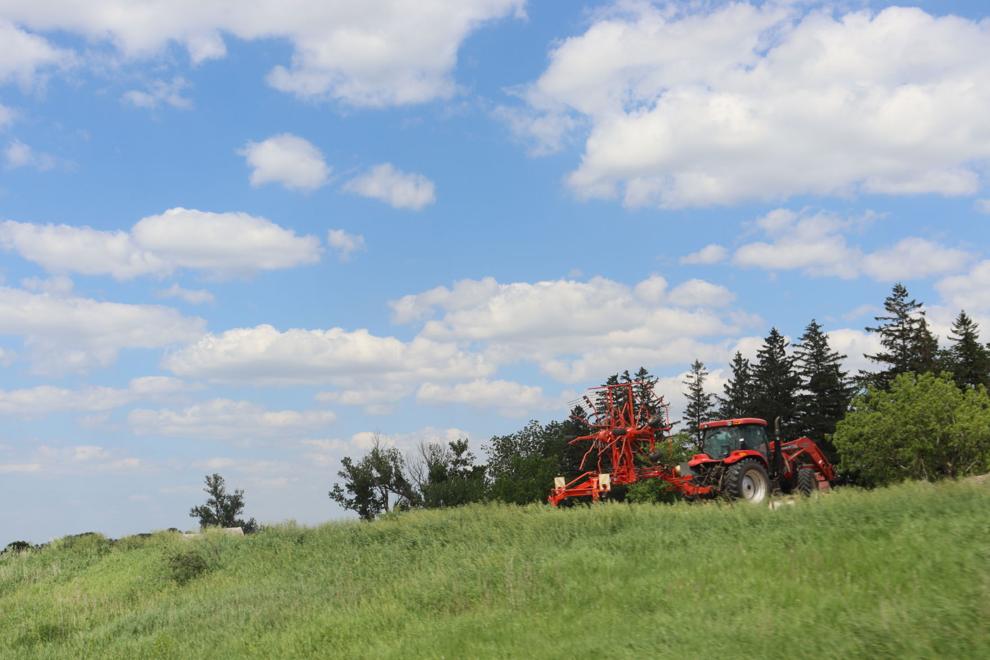 Cows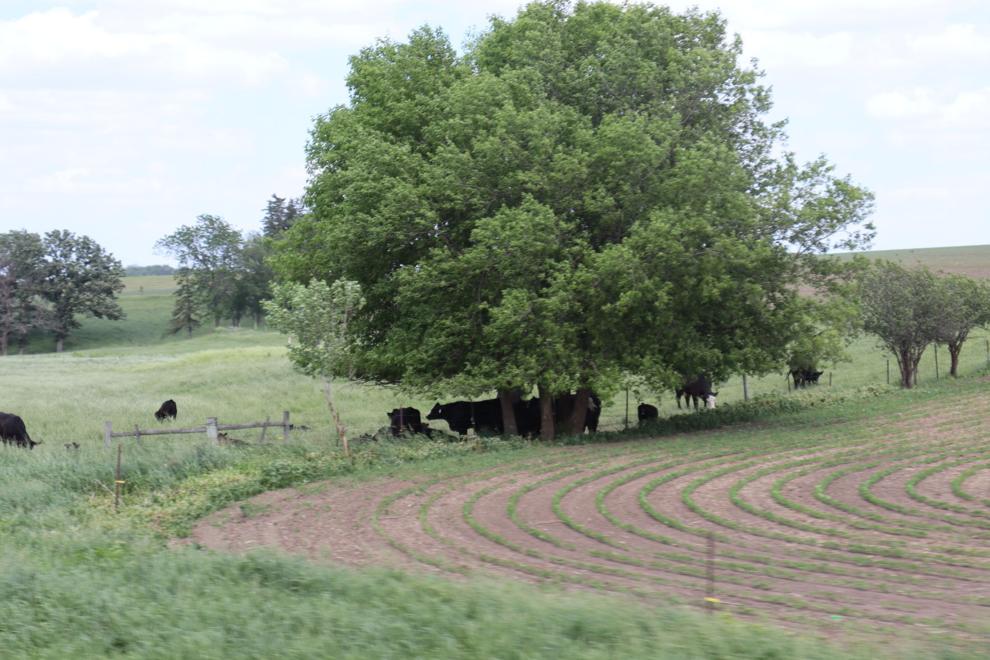 Farm land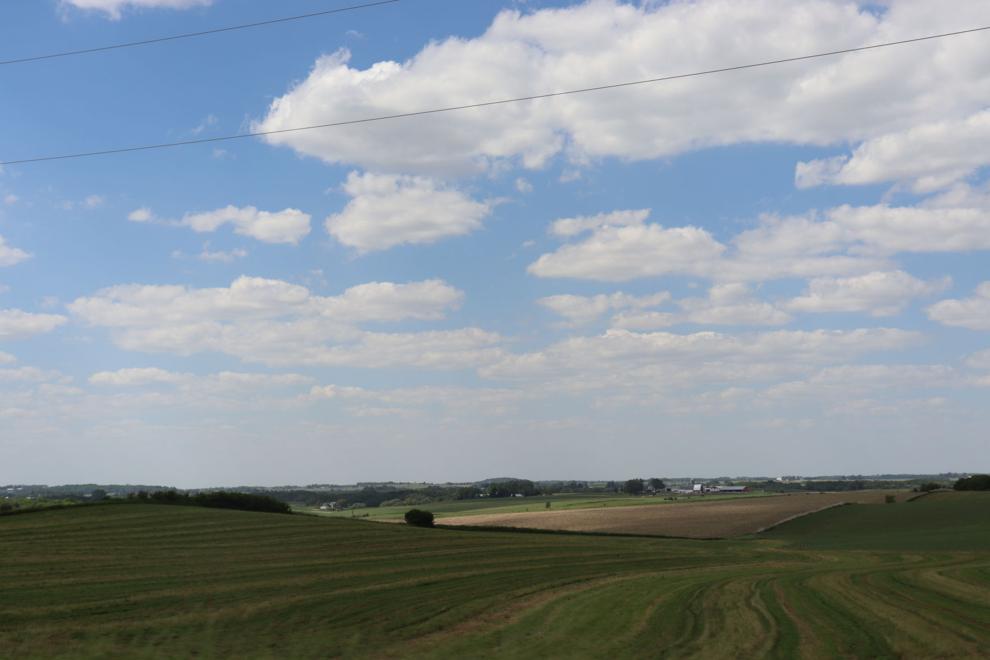 Water
Winona County sign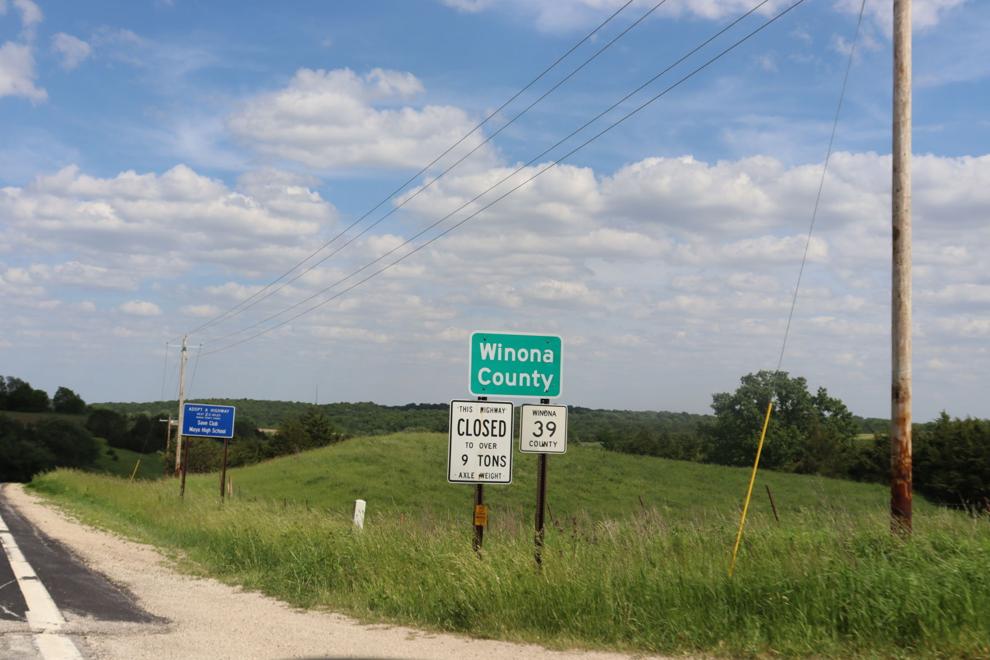 Flag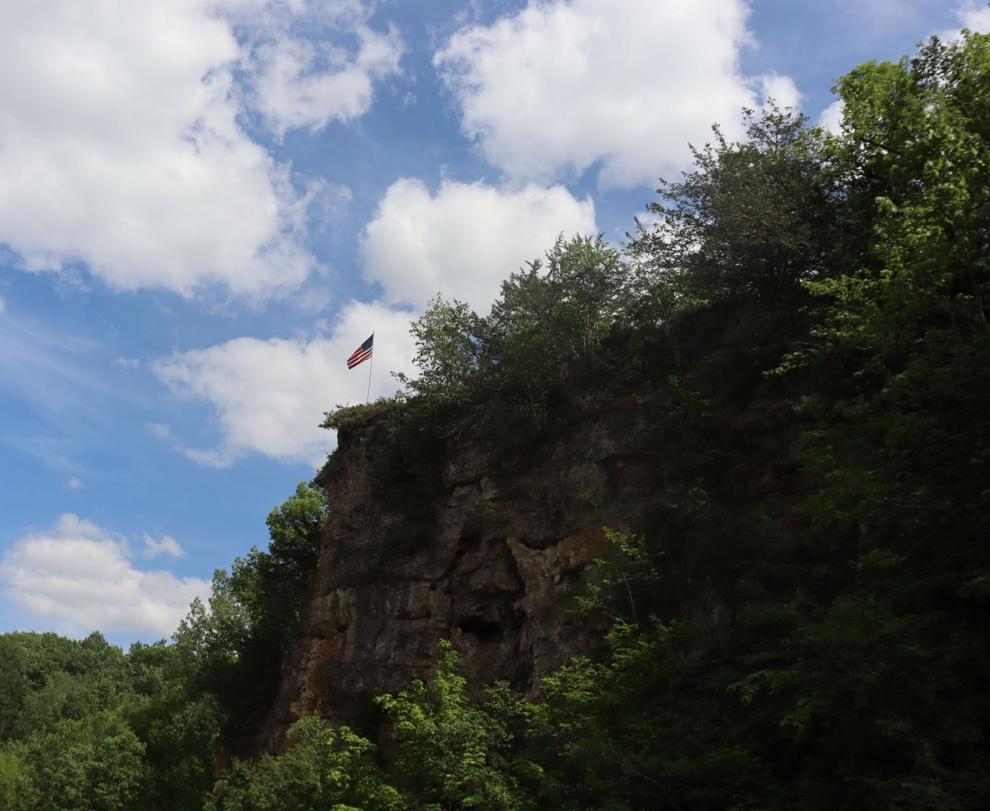 Water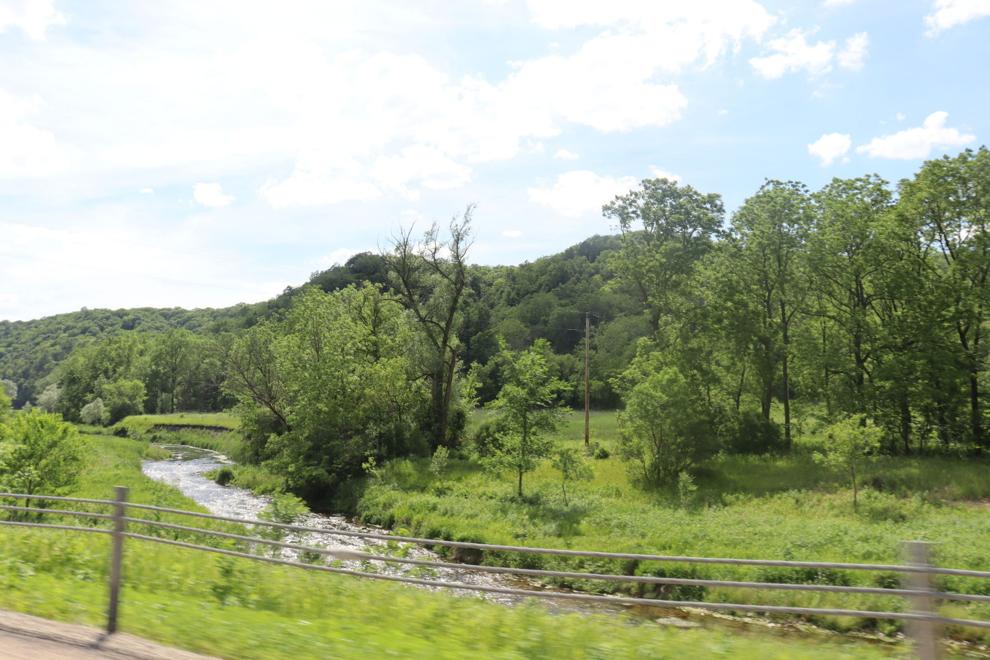 Whitewater State Park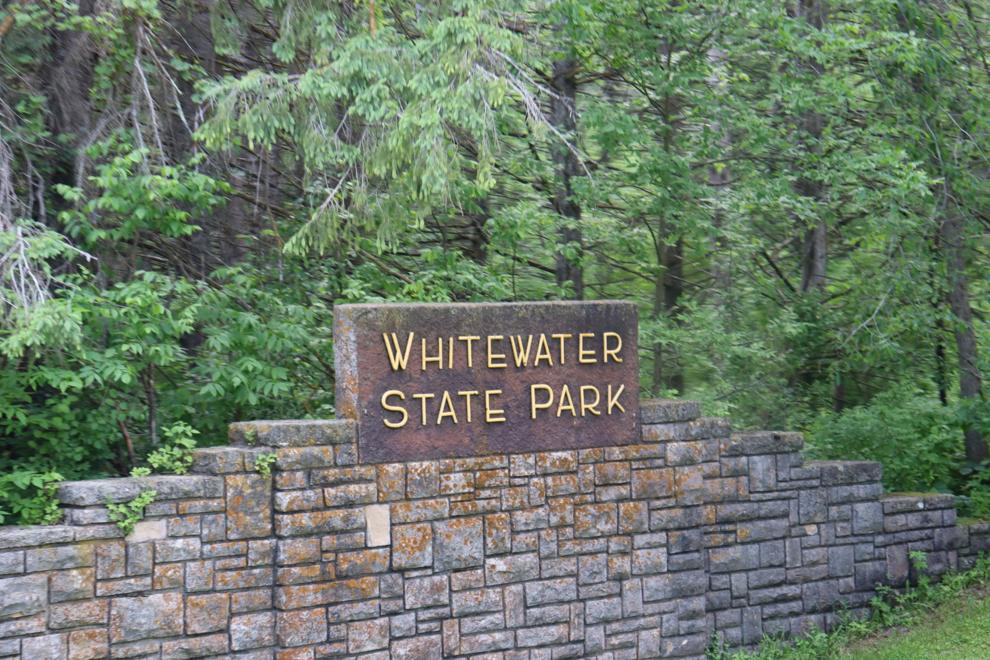 Bridge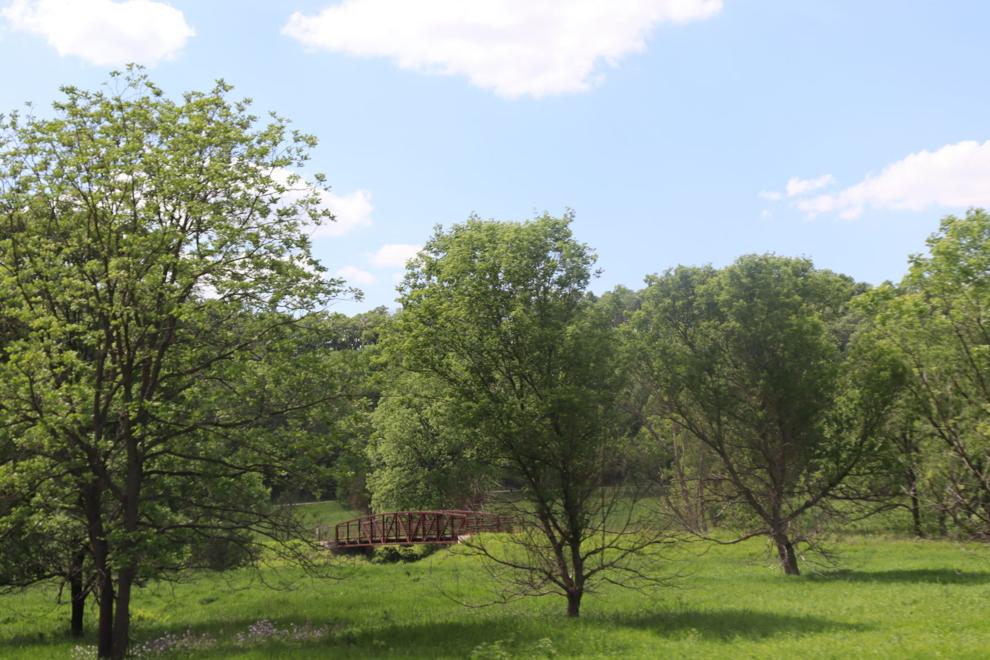 Greenery
Hills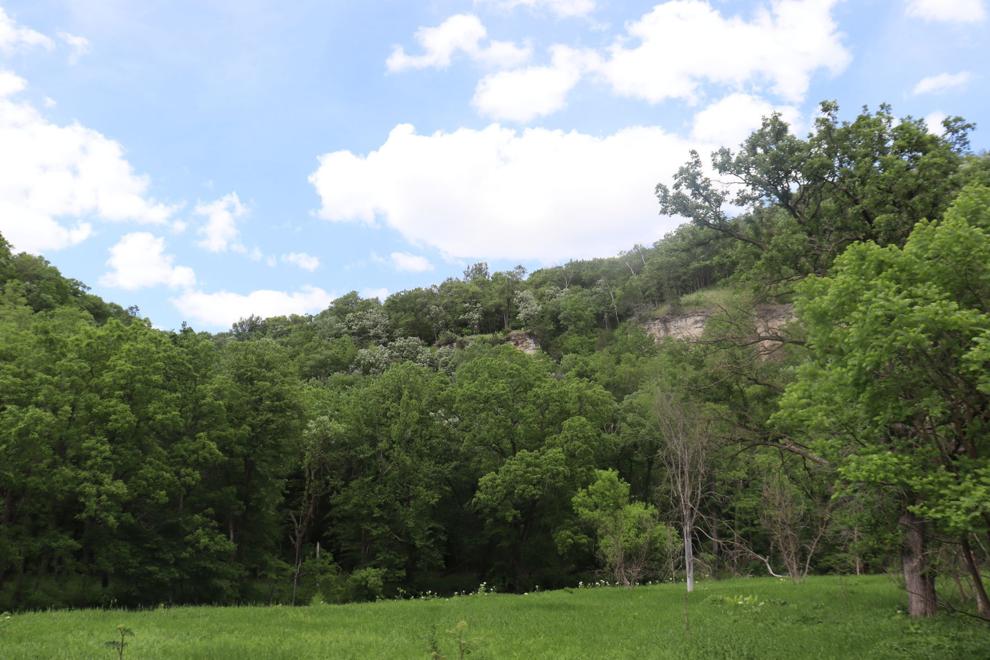 Walking path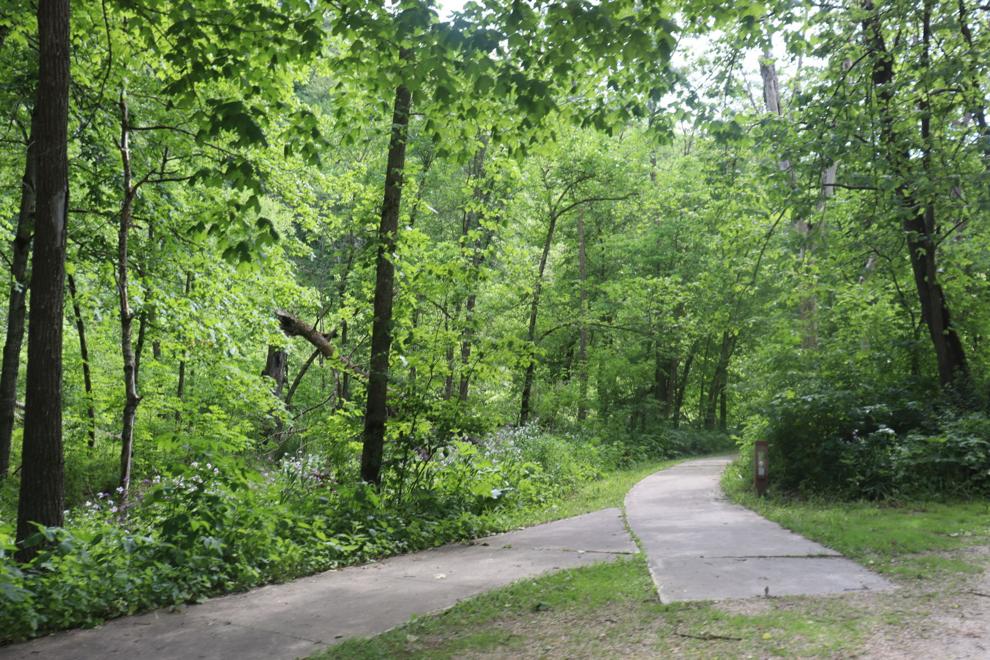 Water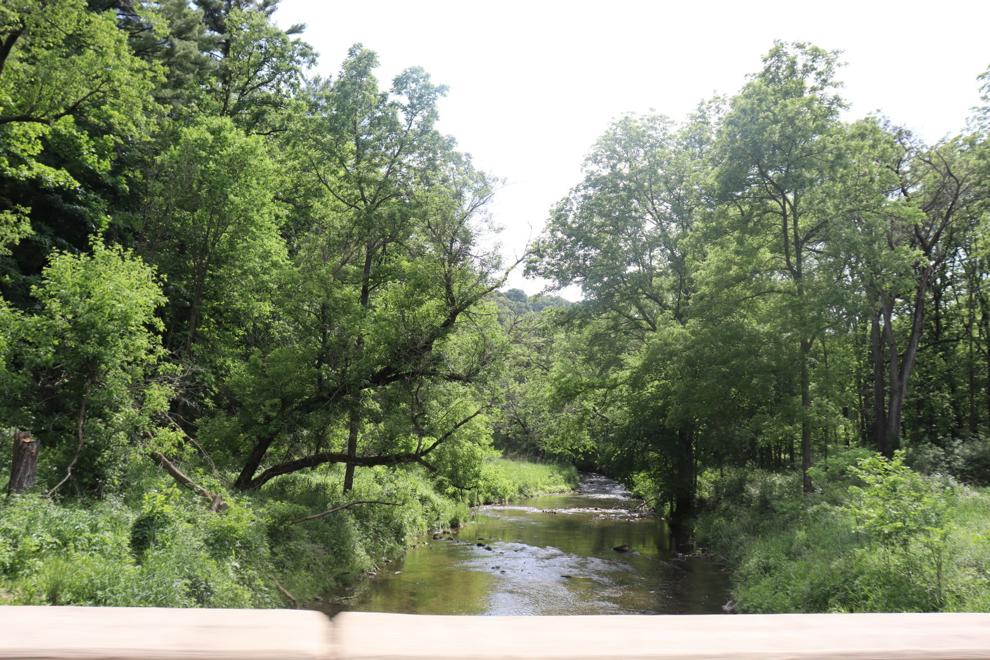 Fire tower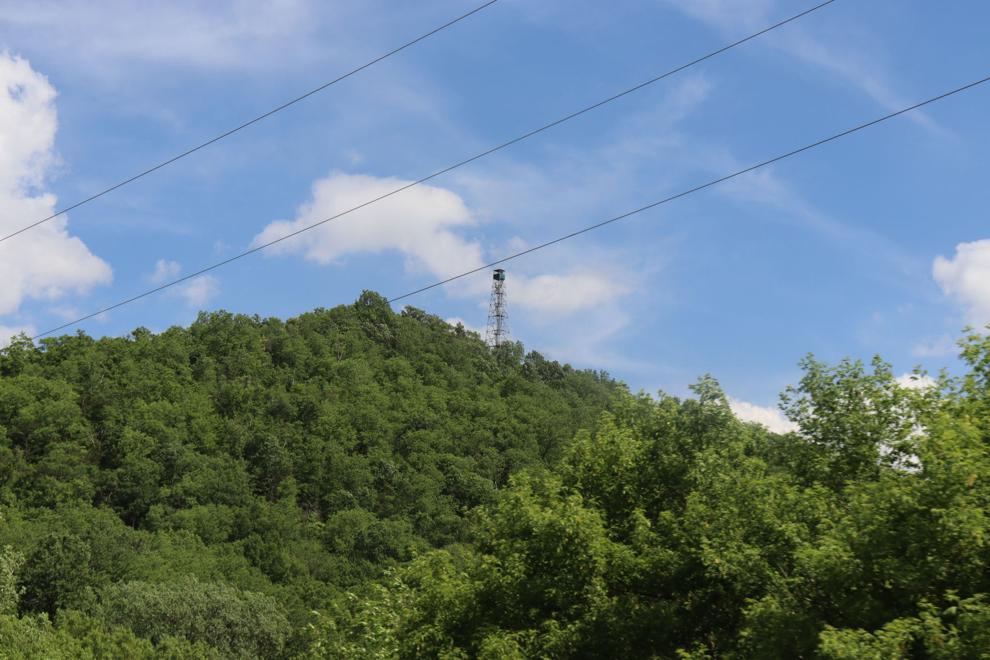 Garvin Heights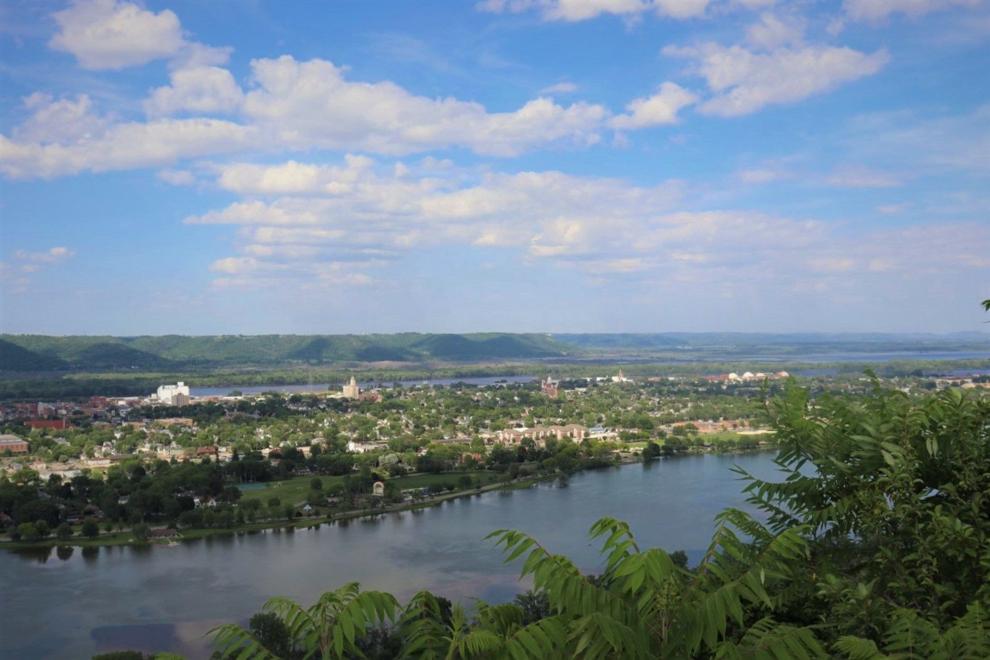 Garvin Heights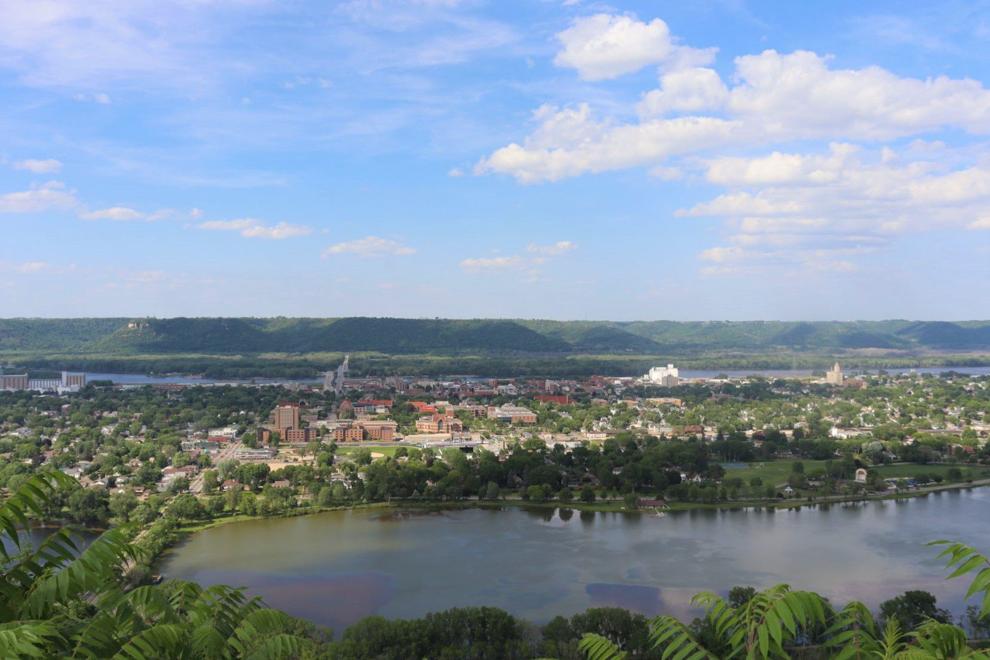 Garvin Heights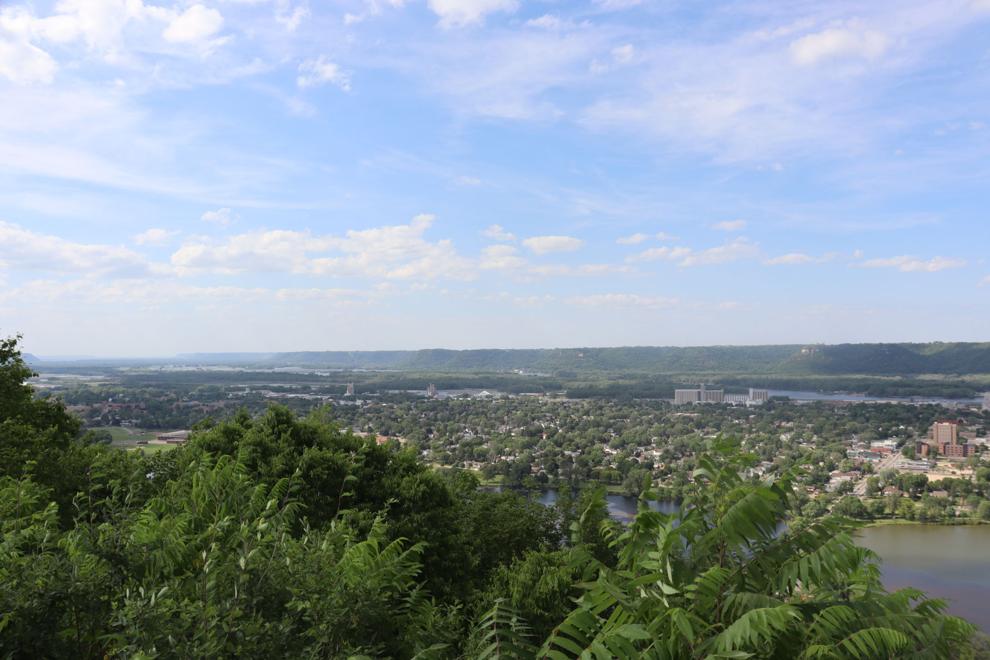 Sugar Loaf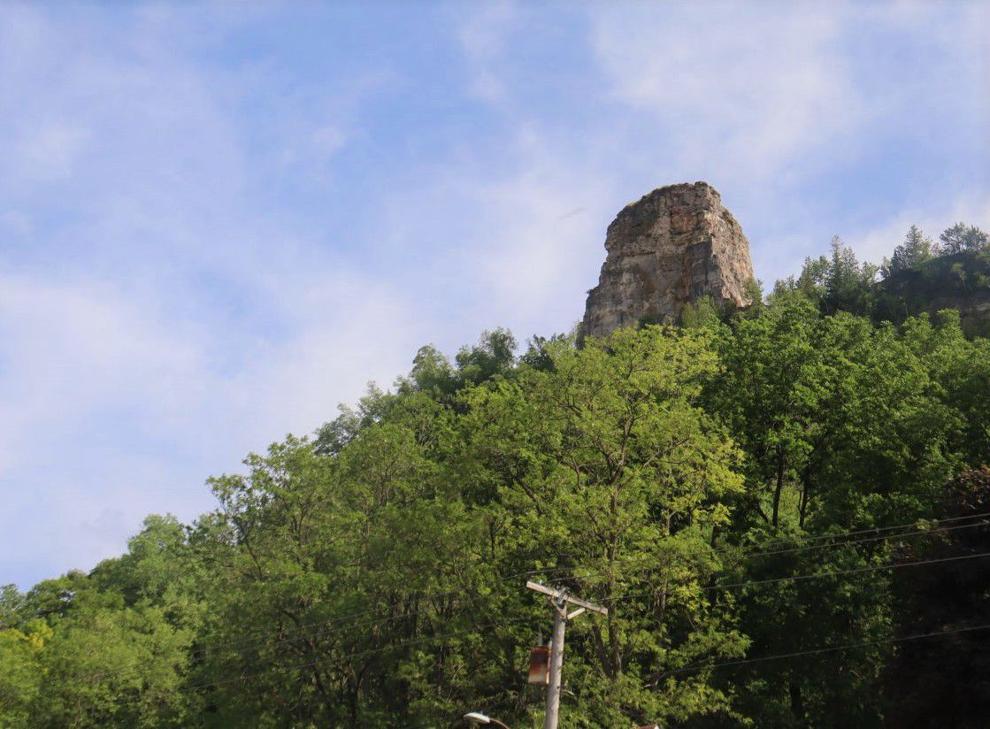 River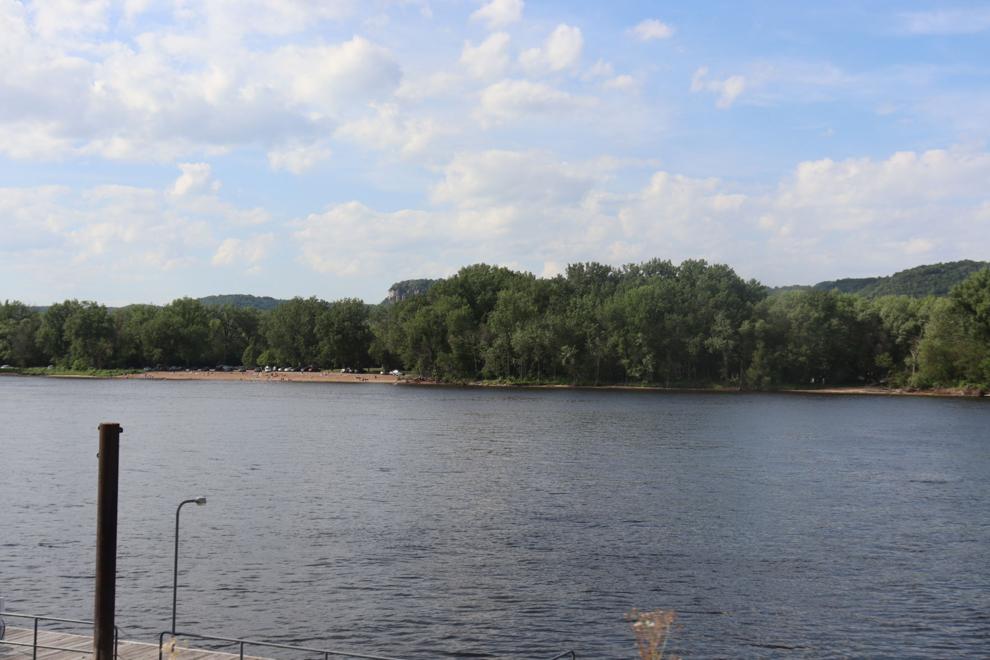 Bridge
Winona County