About 300 community members gathered in prayer and solidarity Friday for missing Winona resident Madeline Kingsbury.
Rev. Danielle Bartz of First Congregational led the group in prayer and a candle lighting Friday, as speakers one after another said they would not give up in their search to find Madeline.
Megan Kingsbury spoke to the crowd about her sister, Madeline, and her accomplishments. Megan said Madeline had graduated from Winona State University, was working at Mayo Clinic in Rochester and had started a master's degree program at the University of Minnesota. In addition to all of that, she was a devoted mother to her two children, Megan said.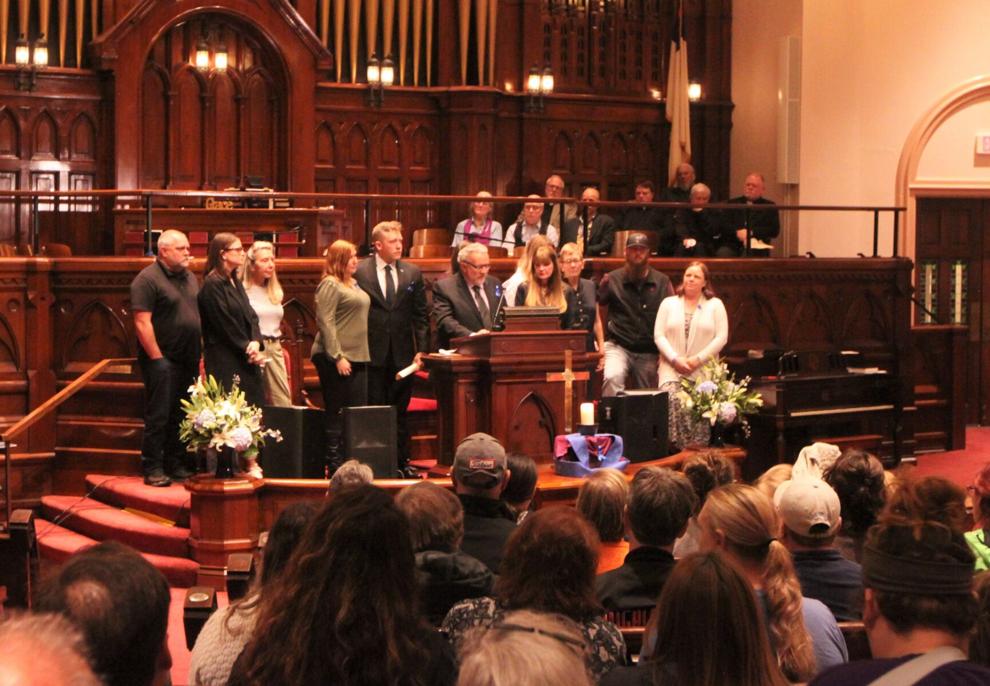 "It's been 36 long days without Madeline, 36 long days of turmoil as we continue to search for her," she said. "My family and I can never say thank you enough or express our gratitude fully to everyone that's taken part in trying to find her."
Megan said the time since Madeline's disappearance has felt like years, but her family and friends will remain loud and will not give up.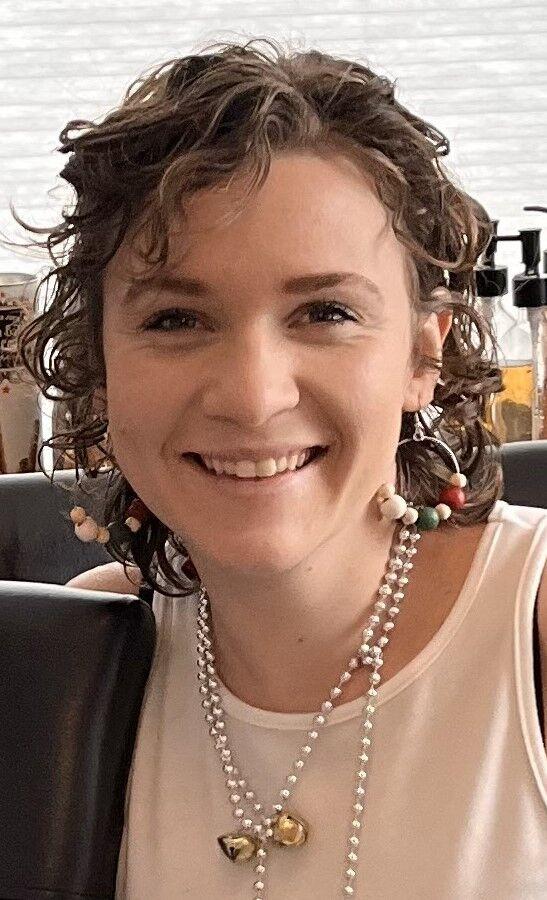 Madeline was last seen March 31 when she and the father of her children took their two children to day care shortly after 8 a.m.
After returning to her Kerry Drive residence in Winona around 8:15 a.m., she did not show up to work at Mayo Clinic in Rochester, authorities said.
Authorities have led large, organized searches since Madeline's disappearance.
Madeline's father, David, surrounded by the rest of the Kingsbury family, said Madeline chose to stay in Winona after college because she loved the bluff country but, more importantly, was surrounded by love.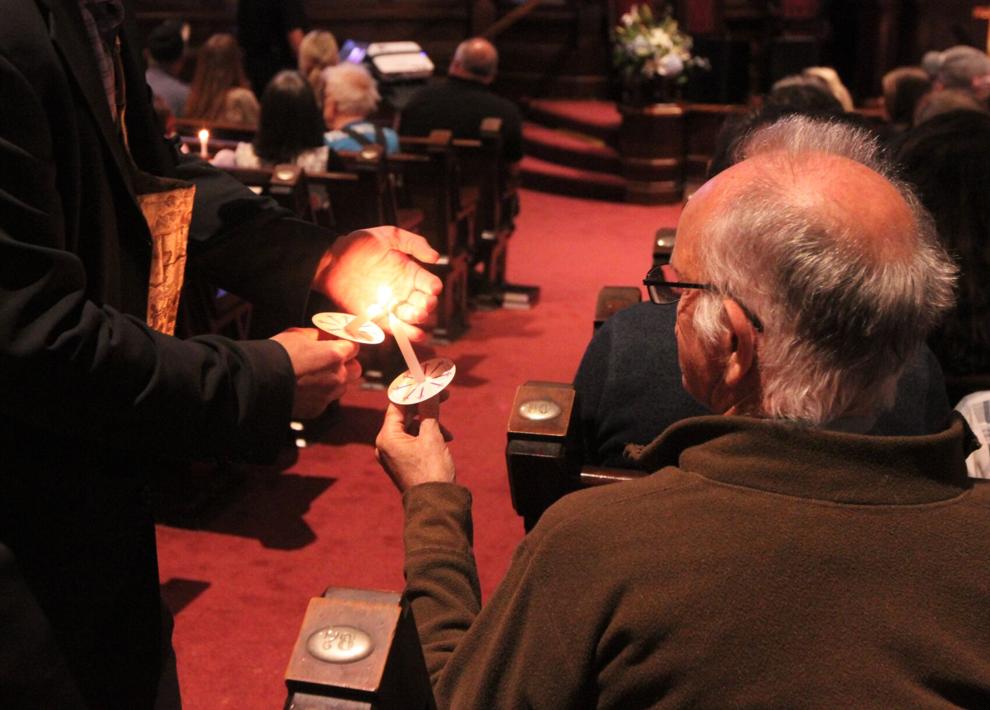 "We are anxious, but we have faith in the men and women tirelessly looking for her," David said. "Take what you heard about Madeline here tonight as a call to arms."
Before lighting candles, a slideshow projected photos of Madeline throughout her life, from a child herself to an adult mother. Songs were played along with the photos, including a recording of Madeline singing Lana Del Rey's "Young and Beautiful."
"It was a beautiful service and it was well attended," said Winona resident Barb Weaver, who was at the event Friday. "I think, maybe with the moral support shown, someone will say something or the guilty will speak up."
The Shining a Light for Madeline event was originally set to be at the band shell at Veterans Memorial Park in Winona but moved to First Congregational Church due to inclement weather.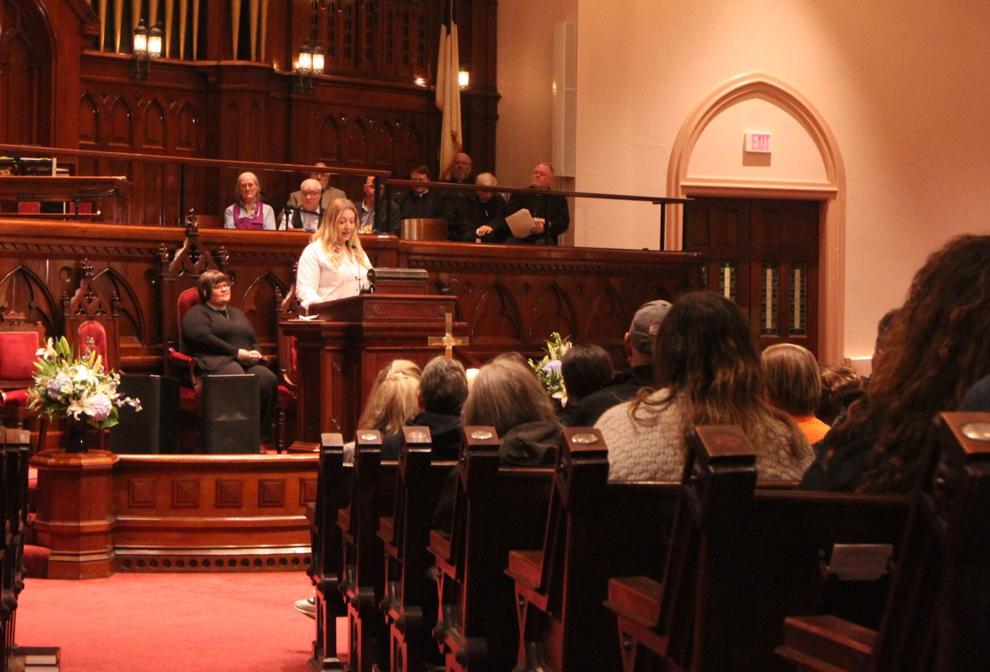 Winona County Emergency Management Director Ben Klinger said since the search began, over 50 volunteer organizations have assisted.
"Everybody just wants to help out," Klinger said. "Being a resident of the area my whole life, I can't say I'm surprised by the outpouring of support and everyone wanting to help. It is heartwarming and humbling to see every day."
Mayor Scott Sherman shared letters from Minnesota's two U.S. senators, Amy Klobuchar and Tina Smith.
"Madeline's favorite color is blue — the color associated with healing, courage and tranquility. Gathering tonight, with everyone wearing blue and lighting candles, is a beautiful illustration of how the community has come together with hopes and prayers that Madeline will be found," Klobuchar said in a letter read by Sherman.
Madeline has shown people another community, Sherman said, that stretches beyond the borders of Winona.
First Congregational member Mike Kartsen helped run the event and said about 300 community members attended in person and the Facebook livestream peaked at 620 viewers.
"This is Winona — they're going to support. Whatever the family needed it was going to happen," Kartsen said. "We are very, very much focused on supporting your neighbor."
Rodney Williams asked to take his candle home with him as the event came to a close.
"I took a candle, so when they find her, I'll be sure to light it again," Williams said.